Closet Cravings March/April 2021
Posted March 9, 2021 by Prairie Wife -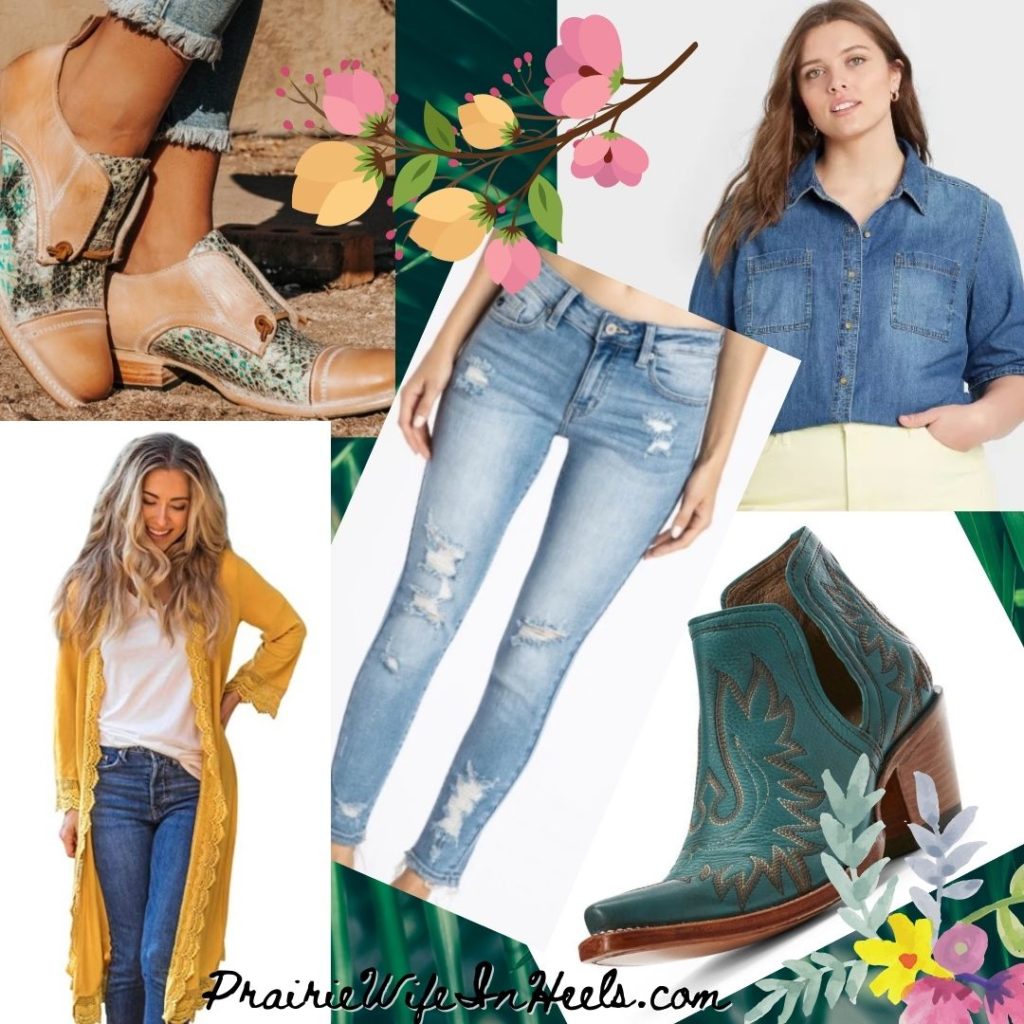 I feel like it was just a few weeks ago that I created our Closet Cravings post for January and February, and now here we are…taking a look at clothing I think you NEED to have in your closet for March and April.
March and April in Wyoming are notoriously fickle…with sunny Spring days in the 60s followed by snowstorms and freezing temperatures that last for days.
And mud, lots and LOTS of MUD!
So, my closet cravings for March and April are a bit of whimsy and Spring fun with bright colors, but still practical for the days with colder temps.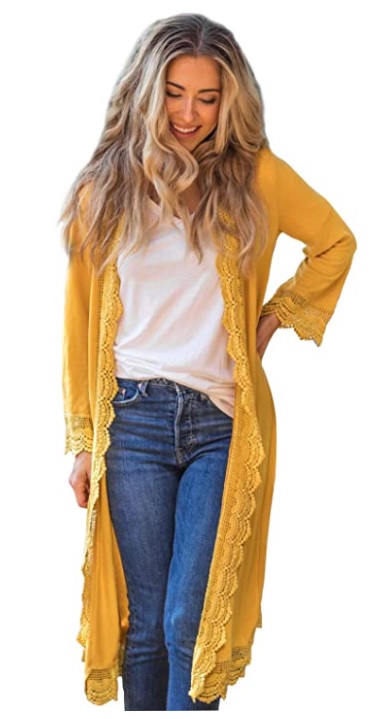 What I love about a lace Duster is its versatility. I have one like this in a bold green from our Prairie Wife Partner The Shade Tree (use PRAIRIE WIFE for 15% off in-store). In this video, I styled it three ways…casual (over a t-shirt with jeans and sneakers), dressy (over a little black dress with heels), and finally BOLD (bright jeans and accessories). You can wear it over a tank or a long sleeve top, with shorts or a skirt, or with any style of jeans. Not matter what age and size you are, this is a look you can pull off!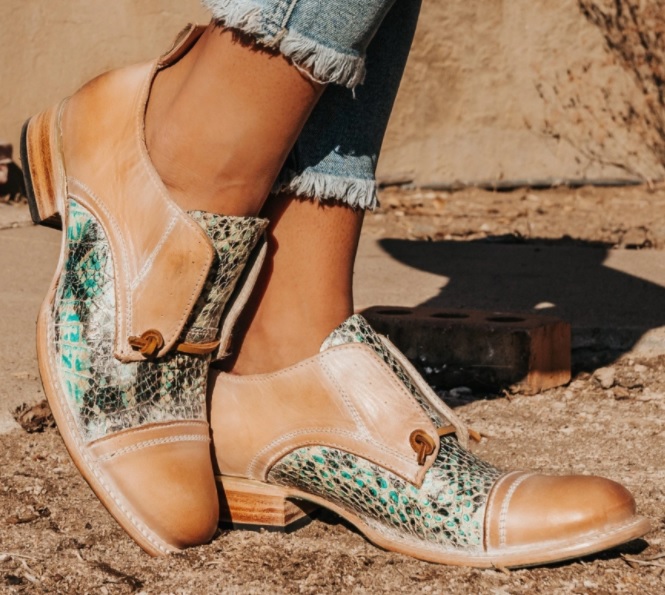 I absolutely love this style of shoe! They dress up a pair of skinny or straight-leg jeans (imagine adding a t-shirt and blazer on top with a fun necklace and a messy bun) and look just as nice with a pair of black slim-cut slacks. If you're into a more daring look you can pair them with a midi skirt and a lightweight sweater or v neck t-shirt topped with a jean jacket. Pinterest is full of ideas and inspiration if my ideas haven't convinced you that this is a style you CAN pull off.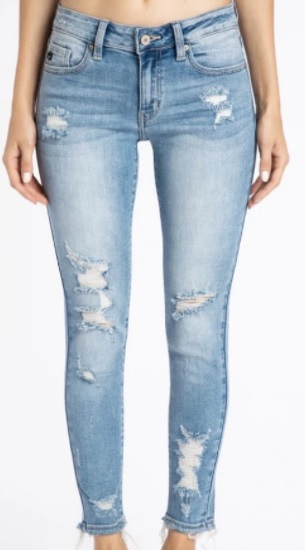 Light wash jeans are a fun nod back to the 80's that you can take and make your own. The light wash is a nod to the brighter days of Spring but way easier to style than white. If you don't like the distressed look, don't worry, you can find this wash in a variety of other styles too. I love the pair above from The Painted Pony (use code PRAIRIEWIFE15 for 15% off) and I dress them up with heels and a button-down silky blouse. Or for a casual look, I pair them with sneakers and a printed t-shirt.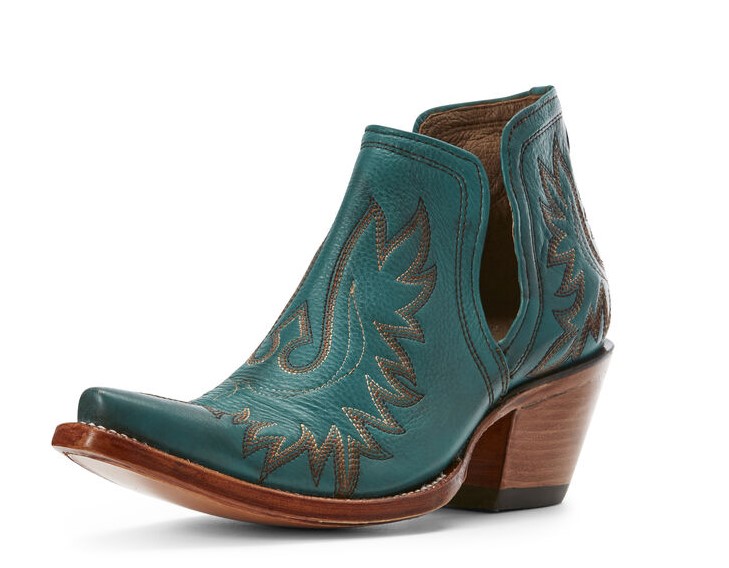 When I posted a pic of me wearing this exact pair of booties on Instagram I had a ton of messages asking me where they came from. Like the Oxford shoes above, these go with ANY kind of clothing. A dress, jeans, a skirt…anything looks amazing with these booties! I particularly love them with wide-leg flared jeans. Of course, you can make them part of a full-on Western statement outfit by adding details like a wide leather belt and felt hat, or just let them speak for themselves as your one bold pop of Cowgirl fun in your outfit.
What I love about a great jean shirt is that it can be ANYTHING you want it to be. It's the perfect layering piece for Spring's changeable weather. It goes over a dress, a lacy silky tank, a t-shirt, or even a sweater. Tie it up, let it hang loose, or do a front tuck. A great jean shirt can be preppy, casual, dressy, western, sporty, or rocker depending on what you style it with. Take time to really think about what accessories you should wear (what necklace and earrings will elevate or play down your look?) to create just the right vibe.
What do you think?
Is there anything you think I should add to this list?
Categories: Fashion, Prairie Wife Style
Tags: , closet cravings, jean shirt, lace duster, light wash denim, march and april, oxfords, Spring, spring fashion, western booties