Some Spring Break Book Suggestions
Posted March 12, 2021 by Prairie Wife -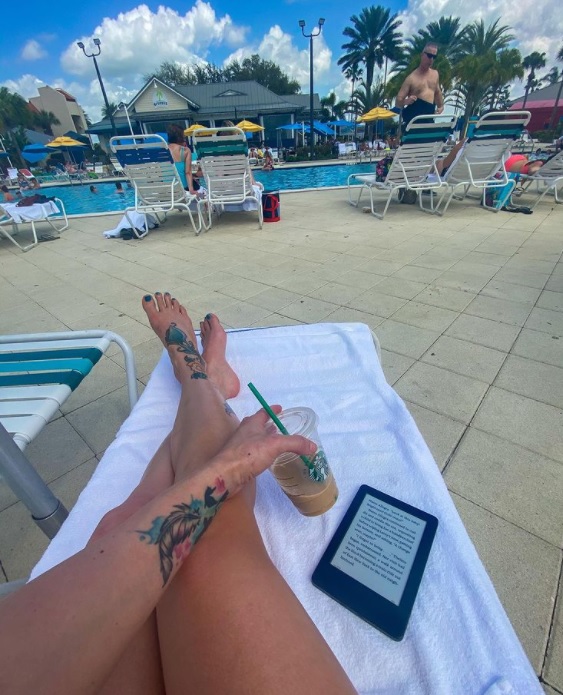 While our family was in Florida I made sure to leave plenty of time for reading, because I knew that I wanted to come back with some great Spring Break book suggestions.
Also, I scheduled that time for purely selfish reasons too…I love to read and don't have the same amount of time now that I used to before I began working on the radio show.
Some of these books are from Audible, and ALL of them were amazing reads.
Have fun diving into (little beach pun there) these Spring Break book suggestions and make sure to let me know if you have any ideas for me!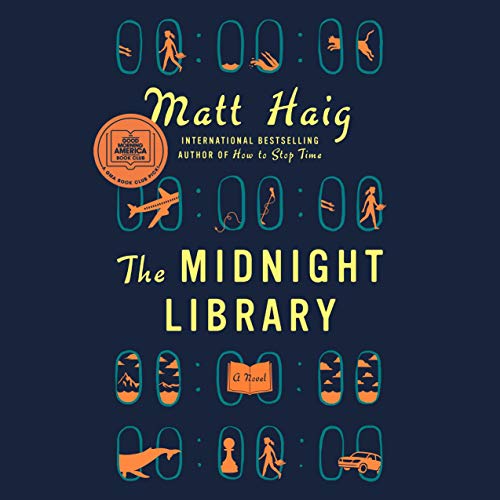 The Midnight Library by Matt Haig
I feel like I could list about a hundred different words to describe this book…brilliant, lovely, profound, heartbreaking, captivating, touching, and phenomenal are just a few that I came up with. "The Midnight Library" tells the story of Nora Seed. A severely depressed woman that finds herself in the Midnight Library. The Midnight Library is a library located between life and death full of the millions of different ways your life could have turned out…if only…Nora can pick any version of her life she wants, and go back and live it. If she finds a life she likes she can stay, or if she's dissatisfied, she can instantly be back in the library again. As Nora lives her life over and over she realizes that every decision we make has a ripple effect on the world around us, and that may not be a bad thing. I laughed and I cried as I listened to this book, and I admit I spent more time than I should have parked in the garage unwilling to get out of my truck because I wanted to hear just a bit more of the story.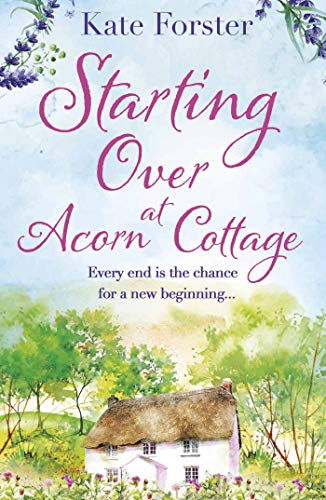 Starting Over At Acorn Cottage by Kate Forster
This is exactly the kind of book your soul needs if you're feeling overwhelmed and stressed. The writing is smooth and the love story is predictable in the best way possible. I found myself softly smiling to myself often as I read this book, and don't we all need that sometimes? "Starting Over at Acorn Cottage" tells the story of Clara and her desire to start over in a small English town. She's running from her past, and while it does catch up with her, she uses what she learned to offer support to others. Henry and his daughter Pansy will captivate you with their bravery and love, and your instincts about what is REALLY happening to poor Rachel are right. Eccentric retired school teacher Tassie is the glue that holds all the characters together, and I can't help but wish I had her living near me to offer advice.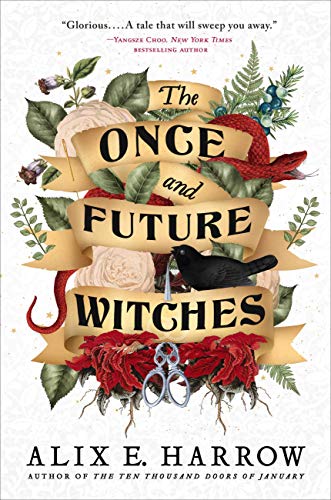 The Once And Future Witches by Alix E. Harrow
This book was truly captivating! I was absolutely sucked into this world of magic and interestingly enough,  the battle for women's rights. "The Once and Future Witches" Is a tangled tale of what happens when women use their power (magical or not) to change the world. The story focuses on three sisters, separated by lies and tragedy and reunited when none of them expect it. As their relationships mend and repair and become stronger so does their magic, and their desire to use it to help other women. While this book takes place in the late 1800's it's easy to learn lessons from it that we can all apply to our lives today…Bravery, sacrifice and love, forgiveness, and all the amazing things that can be done when a group of women pull together to work toward a common goal.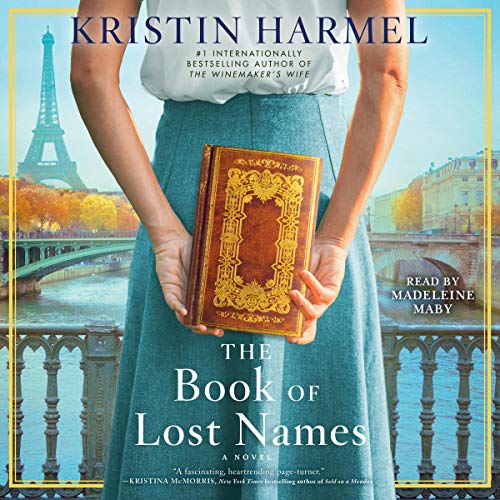 The Book of Lost Names by Kristin Harmel
This book was recommended to me by multiple friends, and I am so thankful that I took the time to follow their advice. As a historical fiction lover, with a special appreciation for the WWII time period, I knew I'd like this book…but I wasn't prepared for how emotionally involved I became. Harmel tells the story of Lina, a Jewish woman (21) who fled Paris with her mother to try and get to safety after her father was placed into a camp. While staying in a small French town on the Swiss border she becomes a part of the underground resistance. Her artistic ability allows her to become a forger and she helps children to escape to freedom by creating false papers for them. But who will remember their real names? She uses a code in a religious text and when it is discovered decades later Lina is forced to look at the love and loss in her past. This book was equal parts heartbreaking and inspiring…all the more so when you learn it was inspired by a true story.
What do you think of these Spring Break book suggestions?
Do any of them look interesting to you?
Categories: Book Reviews, Reviews
Tags: , Book Reviews, kate forster, matt haig, spring break, spring break reading, starting over at acorn cottage, the book of lost names, the midnight library, the once and future witches