Chocolaty Chocolate Chip Zucchini Bread
Posted October 26, 2015 by Prairie Wife -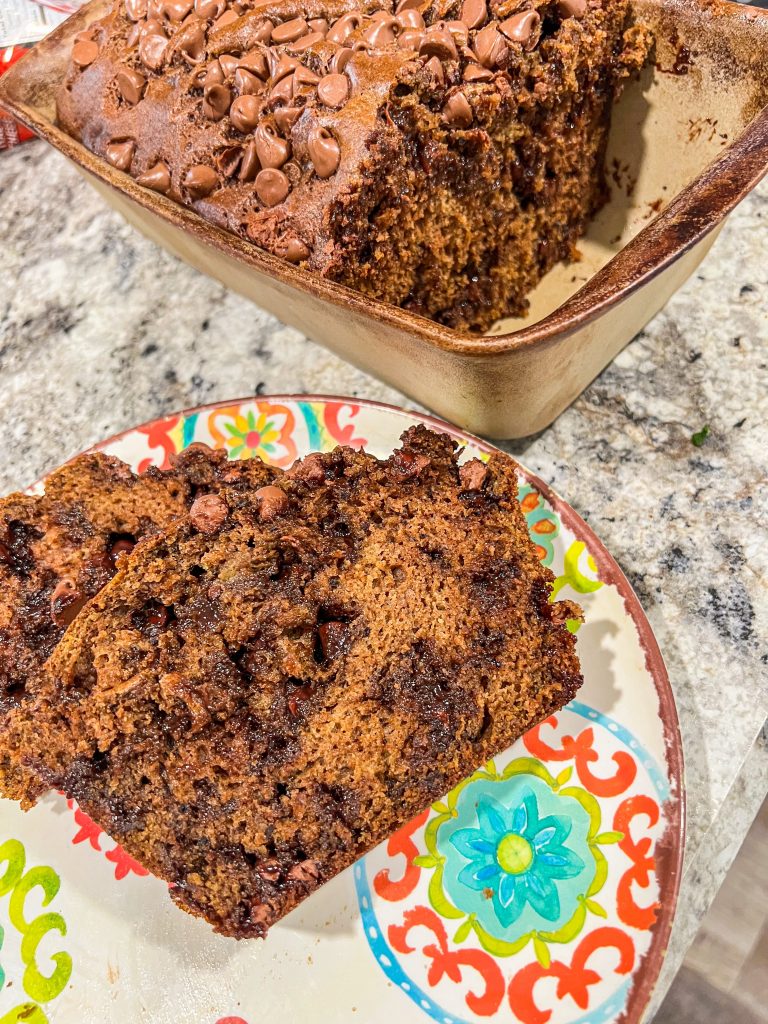 A few weeks ago I posted a recipe for Baked Ravioli with Fall Vegetables, and I've heard back from several readers about how much their whole family loved it (and how easy it was to make).
I still have some a ton of zucchini left over, so I've spent the last few weeks experimenting.
Those of you that follow us on Instagram and Twitter have already had a sneak peek at this recipe, but I usually make a recipe at least three times before I decided it's ready to post.
After all, I want to make sure it's perfect and worth your time to make.
SO I promise you I wasn't just teasing you with all those pictures, and at last, here is the recipe for Chocolaty Chocolate Chip Zucchini Bread you've been waiting for!
My favorite thing about this recipe is the hint of Cinnamon along with the rich chocolate flavor, it really gives the bread a delicious Fall zip!
The first time I made this, I added 1/2 cup of chopped walnuts (and sprinkled a few on top).
The second time I made it as a snack for Cowboy W's class, so I left the nuts out.  This recipe also works wonderfully with frozen squash, so don't be afraid to take some of this year's and slice it into big pieces and freeze it.
When you're ready to bake your bread, all you have to do is thaw your zucchini and shred it in a blender. I also think that it would work to substitute a cup of the shredded zucchini with squash, but I didn't have any squash left to try it out. Let me know if you do!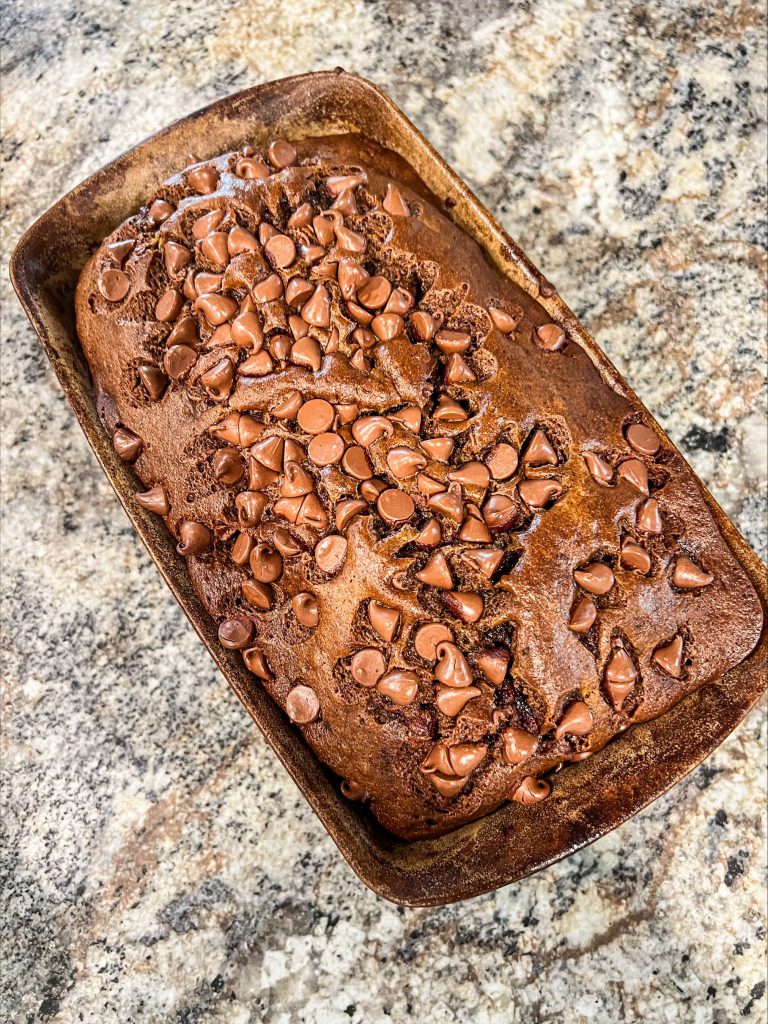 Chocolaty Chocolate Chip Zucchini Bread
Prep Time: 10 minutes Bake time: 1 hour
Makes 2 loaves
3 cups shredded zucchini
1 2/3 cups sugar
2/3 cups Vegetable Oil
2 tsp Vanilla
4 eggs
3 cups whole wheat flour (you can use all-purpose if you want)
2 tsp baking soda
1/2 tsp baking powder
1 tsp salt
2 tsp ground Cinnamon
1/4 cup cocoa powder
1 1/2 cup chocolate chips (I use a blend of milk chocolate and semi-sweet)
Heat Oven to 350 and spray two loaf pans with nonstick cooking spray.
Mix zucchini, sugar, vegetable oil, vanilla, and eggs in a large bowl.
Stir in the remaining ingredients except for the chocolate chips until well combined.
Add chocolate chips and stir until just combined (if using walnuts, add them now).
Divide the batter evenly between the two pans and place in the center of the oven.
Bake for an hour or until the edges begin to pull away from the pan and a toothpick inserted in the middle comes out clean.
Cool and serve!
What do you like to add to your Zucchini bread?
Categories: Recipes, This and That
Tags: , bread, chocolate chip zucchini bread, chocolate zucchini bread, Easy Recipe, fall recipe, healthy breads, hearty fall breads, homemade zucchini bread, recipe, Sweets, zucchini bread