Charcoal Beauty Dos and One BIG Don't!
Posted April 24, 2017 by Prairie Wife - 4 comments
Charcoal beauty products have technically been around for centuries (Egyptians used it to help heal wounds and the ancient Romans used it to brush their teeth) but, in the last two years beauty products with charcoal have been seen everywhere. From high end boutiques to your local drug store you can find hundreds of products that claim to harness the power of charcoal for your beauty benefit.
The real question is, do they work?
Here at PrairieWifeInHeels.com we promise to only share reviews of products that we actually use and love so rest assured that these products have been thoroughly tested (we use them for three weeks before we share our thoughts) and used by at least two of us, to ensure that they REALLY are worth purchasing.
Active Wow Teeth Whitening Charcoal Powder (with coconut oil)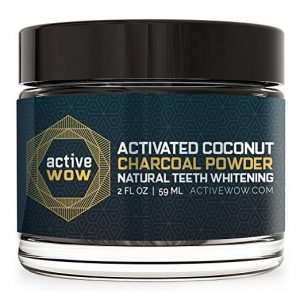 Recently, I got into the "how can I get whiter teeth" debate with a good friend. I was contemplating getting them professionally whitened at the dentist but, bemoaning the cost and the sensitive teeth side effects. She recommended I try out charcoal powder…so I gave it a shot. After reading a ton of reviews I settled on this brand. I can assure you it's accurately named because after one use all I could say was "wow"! Are my teeth magically glistening white? Sadly no. But, they ARE easily two shades whiter with none of the sensitivity issues that come with strips. I use this in addition to my normal cavity preventing toothpaste between two and three times a week. Even The Cowboy (an avid coffee drinker and past tobacco chewer) tried it out after he saw my results…now we are both hooked.
Biore Deep Pore Charcoal Cleanser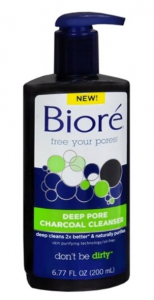 This foaming facial cleanser is not fancy in any way. You can purchase it for less than $10.00 at your local drug store and one bottle lasts me well over a month. That being said, this stuff WORKS. After my mastectomy I developed terrible acne and nothing I tried (even my beloved Rodan and Fields) worked to clear it up. In an act of extreme desperation I bought some of this to try and the results, while not instant, were clearly obvious within two weeks of regular use. I use this every night before bed, even on the days I haven't worn makeup, and it's kept my face looking SO much healthier (and acne free).
Royalty Detoxifying Mask from Younique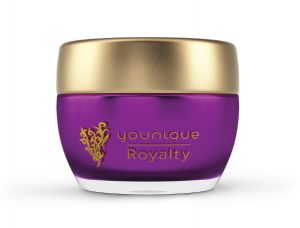 I love to take a long soak in the tub, slather my face with a mask and sit for as long as I can while the goodness soaks into my skin and the toxins are pulled out. Truth time: I haven't had time to do this in over three weeks. Thankfully this charcoal mask only takes five minutes and it activated by water. I keep it in my shower and slap it on my face at least once a week. Let it bubble and soak in while your conditioner softens your hair and you shave your legs. Take a minute to massage it with your fingers before you rinse it off and reveal glowing and hydrated skin!
AND ONE BIG CHARCOAL DON'T
You've all seen the charcoal peel off masks…and if you're like TallGirlJ and I you spent the whole time wondering…OK it hurts but, does it work?
TallGirlJ and I took one for the team and gave it a try. You can watch it here or see the original Facebook LIVE video (and all our readers' hilarious comments) by clicking this link.
Our skin still isn't back to how it was before and it's been almost three weeks!
Do you have any charcoal beauty do's?
Categories: Beauty, Prairie Wife Style
Tags: , Beauty, beauty product, charcoal, charcoal face mask, product review, video