Bumbleberry Pie
Posted April 18, 2023 by Prairie Wife -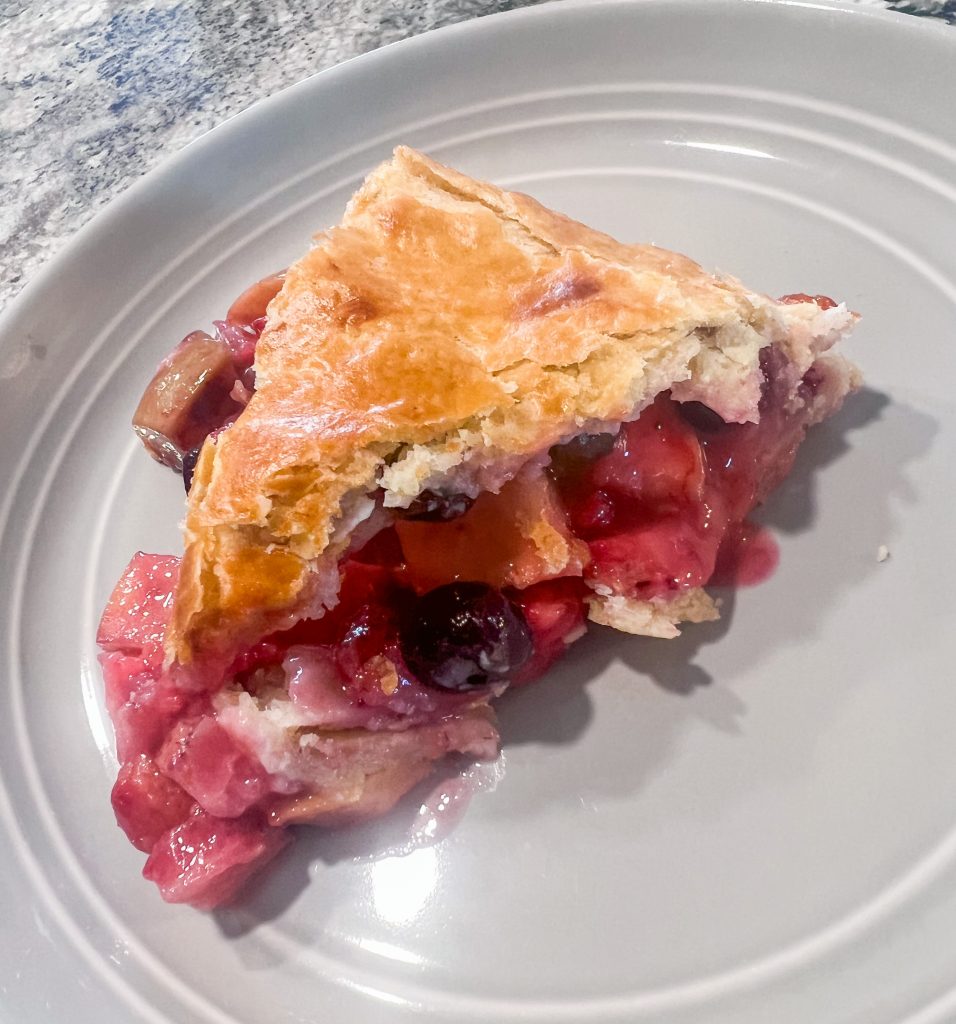 Bumbleberry Pie is Cowboy J's favorite type of pie!
It's a BIG hit with the other Cowkids, but it's safe to say he's the one that loves it the most.
I found the original recipe in a magazine years ago and have modified it over the years until it's perfect.
With its mixture of berries, it is more of a tart pie rather than super sweet, so I find it's best to serve it warm with a scoop of vanilla ice cream.
NOTE: This pie tends to make a mess in the oven when baking, so place a cookie sheet underneath it!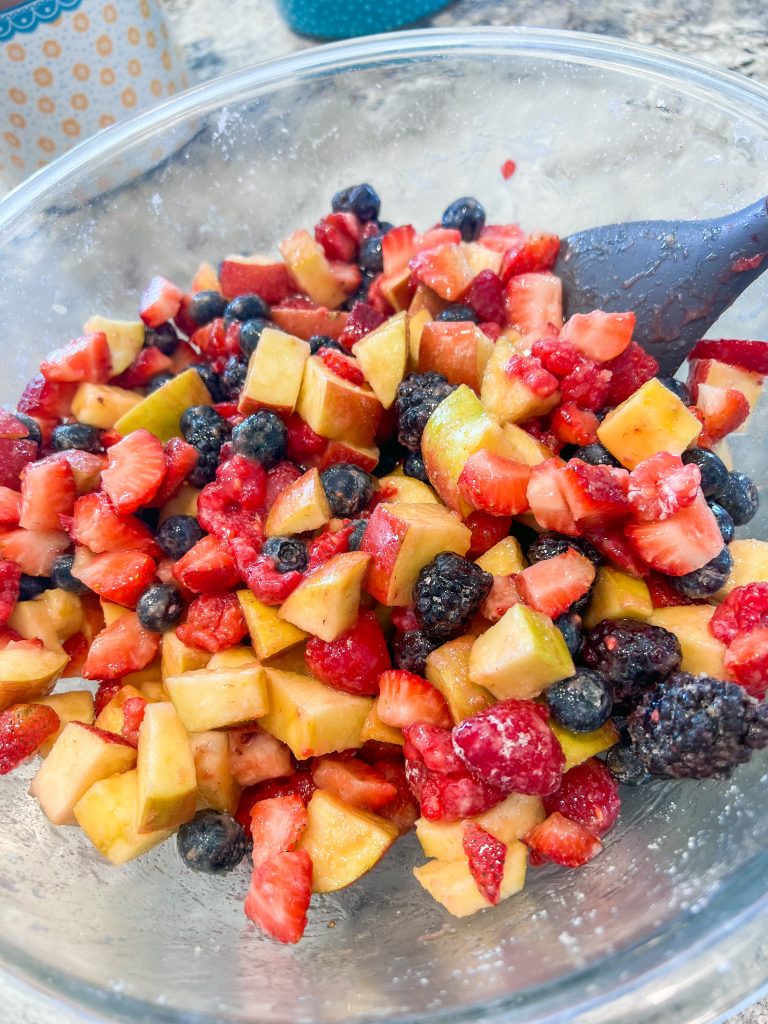 Bumbleberry Pie
Prep Time: 15 Minutes Bake Time: 50 min
Pie Filling Ingredients
16 oz of Raspberries
16 oz of Blackberries
16 oz of Blueberries
16 oz of Strawberries Cut Up
3 Large Apples Cut Up (you can peel if you want)
1 tbsp Brown Sugar
1/4 cup of flour
3/4 cup of White Sugar
1 Egg
Follow this link for my favorite Pie Crust recipe.
Preheat oven to 425 degrees.
Combine pie filling ingredients and set aside while you make the crust.
Fill the bottom pie crust with filling, and cover with the top of the pie crust.
Beat raw egg in a bowl and evenly coat the top pie crust.
Cut slits in the center top and place in the oven for 50 minutes or until the filling is bubbling and the top is golden.
Serve warm with Vanilla Ice Cream.
I recommend using one of these pie shields for a perfect crust. It will keep the edges from burning.
Are you looking for more dessert ideas? Try our world-famous chocolate chip cookies!
Categories: Recipes, This and That
Tags: , bumbleberry pie, desserts, homemade pie, pie, pie recipe, recipe