Behind The Blog: How to Make Reels and TikTok Videos
Posted January 21, 2022 by Prairie Wife -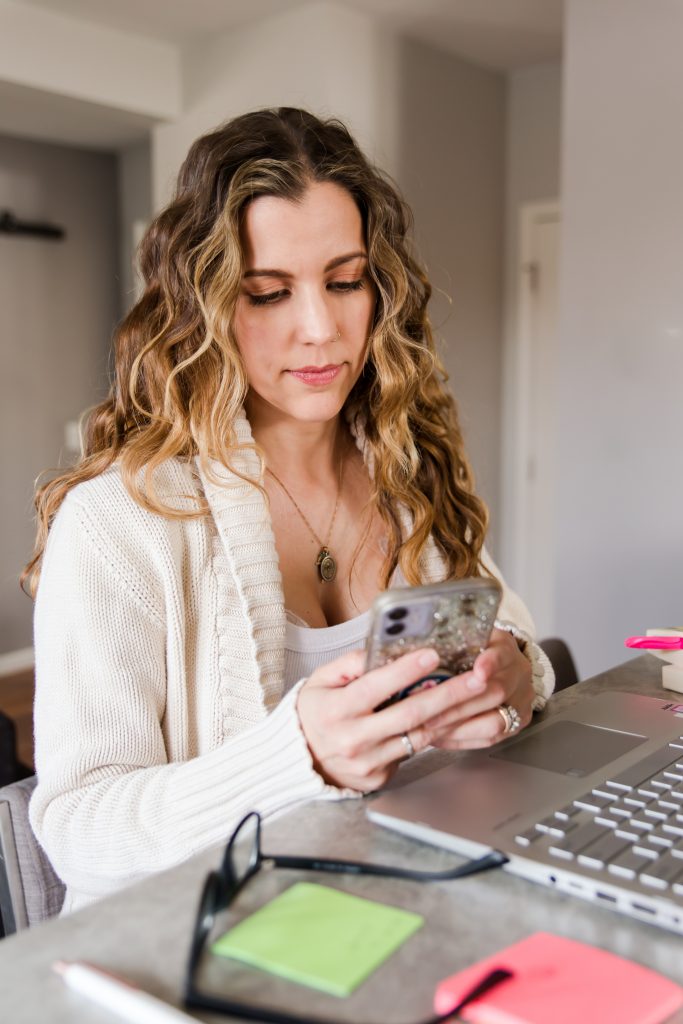 Part of blogging, and being a brand is creating content on social media. And right now, that means making Reels on Instagram and Facebook, and for many of us…making TikTok videos as well.
Last year I found myself frustrated and spending TONS of time on making reels, and I vowed that I would keep pushing forward and get better at making video content.
I feel comfortable saying that I have slayed that particular goal, and wanted to share a few things I've learned along the way.
Video Editing Apps
I use the FILMORA GO APP  to create all my video content on my phone. I don't use my desktop to edit videos or photos…I do it all on my phone.
I use FilmoraGo to turn all my 4-second video clips into a longer video, to take out the noise, and to speed them up into the choppy fun style that's perfect for reels. I can add transitions between clips (the fancy swirls or moving doors that take you from one clip to the next), text, instrumental music that safely plays on Facebook, voiceovers, and fun effects like stars or VHS style fuzzy screens.
Below is a quick tutorial video I made (and yes I edited it on FilmoraGo) so you can get a basic idea.
Content Ideas
This one is a bit tricky, and really depends on your why.
WHY are you posting?
For me, I use videos for a variety of reasons:
The Personal Side of My Brand

Videos of the Cowkids
Peeks at Day to Day Life
Little Chat on the Prairie
Behind the Scenes

Prairie Wife Partnerships

Conversations With My Partners
Outfit Inspo Using Products Supplied by my Partners
Short and Sweet Ads
Out and About Wyoming Using Their Products

Showcasing Content on the Blog

Making Recipes I've Shared
Sharing Info from a Recent Blog Post in a New Way
Creating Videos to Use Within a Post
Slideshow Style Reels
But what about the trendy dances, challenges, and voiceovers?
I definitely have done these things, but I make sure that I only choose the ones that make sense for my brand.
Be thoughtful about what trends you use, and don't spend your time chasing them simply for likes and views.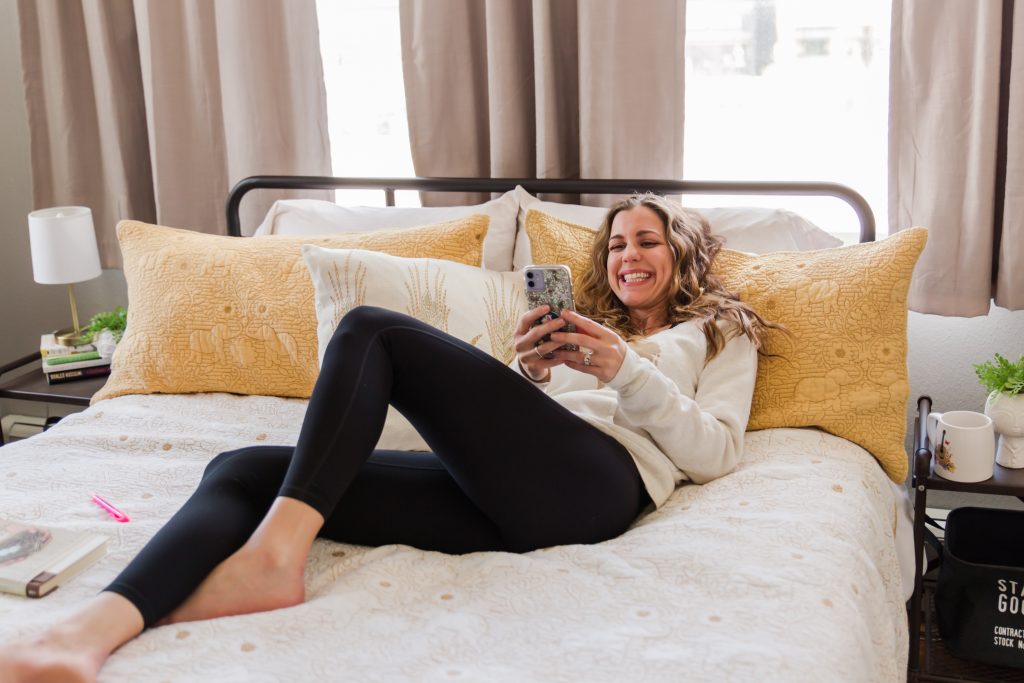 When To Post
My best advice is to know your audience.
Use the analytics that come with social media to see when your followers are interacting the most.
For me, it's usually weekdays at 9 am and around 7-9 pm.
I try and post my content around these times, but I don't stress out about it. Sometimes I post at 1:30 because that's when I have time, and other times I hit the nail on the head and still don't get thousands of views in the first hour.
As a busy mom of 5 kids with a radio show on top of running the Prairie Wife brand, I simply don't have the time to create video content and post it daily. I average about 3 times a week, and that seems to be a good fit for both me and my followers.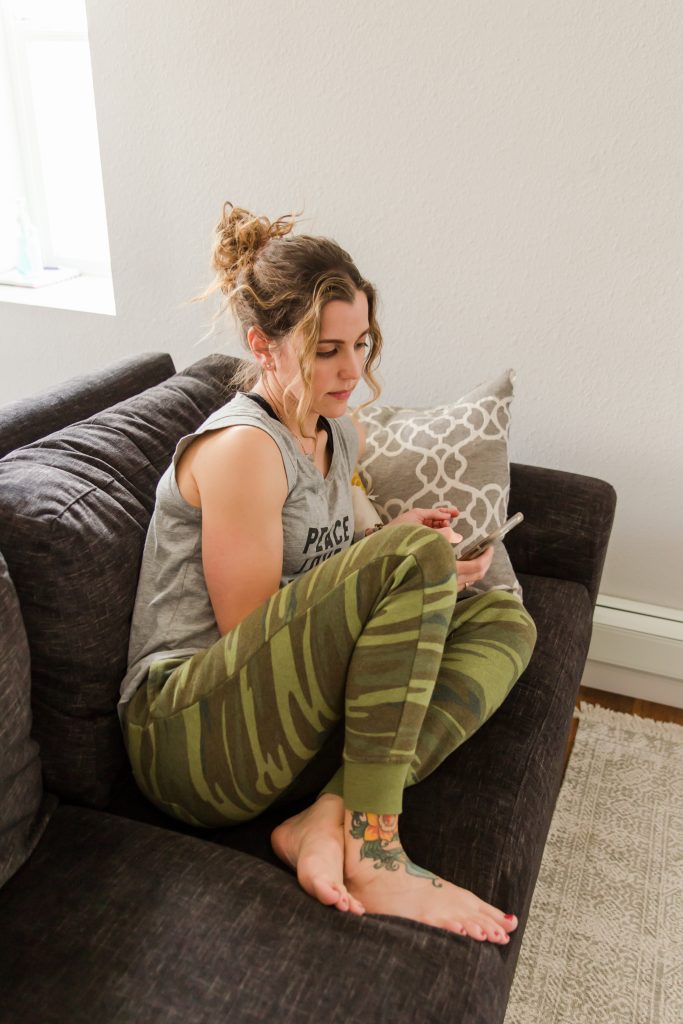 Finding The Magic Formula
Have you ever had that one Reel of TikTok that just takes off?
I'm talking about the one that has thousands of views in the first 2 minutes and just keeps on rolling.
And then, you spend days trying to figure out why, and weeks trying to recreate the same kind of content…but it doesn't get the same reaction.
SIGH.
There are lots of content creators out there making money off of telling you exactly what to do to go viral, but in the end, I really think it's all about consistency and numbers.
Keep posting consistently and creating content that's authentically you and you're bound to have some of them take off. The more you post the more likely you are to have more posts that take off and do well.
It's that simple.
And remember, it's better to have a smaller number of followers that interact in a positive way than a huge amount of followers that don't really care a bit about you, your brand, or what you're trying to accomplish.
Questions or Thoughts?
Leave them below.
Photo Credit Krystal Brewer Photography
Categories: Life As It Happens, Product Reviews, Reviews, This and That
Tags: , behind the blog, blogging, branding, creating video content, how to create video content, reel, tiktok, video