Beauty: Summer Must Haves 2018
Posted May 30, 2018 by Prairie Wife - 4 comments
Summer is almost here, and every year I find myself tweaking my makeup and skin care routine to fit the warmer weather and longer days.
Below are a few of my Summer must haves for 2018. In general I go for a softer look in the Summer. Between the intense sun (no one wants thick cakey makeup on long hot days) and my desire to wear brighter colored clothing and patterns, I like to keep things natural. That being said, Summer is the perfect time for a bolder eye color and brightly painted toes 😉
Skin Care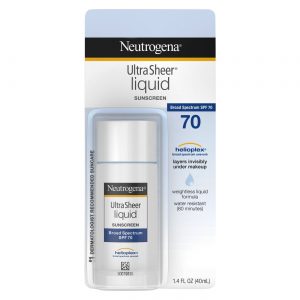 Sunscreen, sunscreen, sunscreen. I can't say it enough…wear sunscreen. My favorite for my body is Banana Boat Dry Balance Sunscreen. It soaks in quickly and moisturizes without being sticky. I can wear it at the beach or for a long run and it is sweat proof. It has a light tropical scent and it doesn't stain my clothes! When I'm going makeup free or know that I'll be out in the sun for a really long time I use this Neutrogena Ultra Sheer Liquid Sunscreen on my face. It doesn't cause breakouts and goes on smoothly with no left behind white streaks.
For my daily lotion I use this Kiehl's Ultra Facial Moisturizer with Sunscreen. I use this year round and I love how healthy it keeps my skin, and I've had little to no issues with dryness and flaking! For touchups throughout the day that won't ruin your makeup powdered sunscreen is a must. I know, I was skeptical at first too but it REALLY works and it's awesome for your shoulders and ears too. I keep it in my purse and lightly brush it on any areas that I feel are getting too much sun (even works on the part in your hair).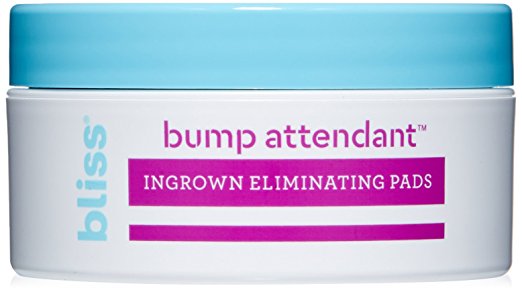 Lastly if you're like me, acne on your back, chest and shoulders can be a problem. It's embarrassing and more than once it has prevented me from feeling comfortable wearing a cute dress or top. I've learned to use acne preventing body wash like this grapefruit scented Body Clear body wash by Neutrogena.  If can't get to the shower right after a workout I use whatever kind of makeup removing wipes I have handy (I keep a pack in my car). Another great trick is to use these Bliss Bump Attendant pads on the affected areas right when you get out of the shower. I know they are supposed to be for ingrown hairs, but trust me they work amazing to clear up acne! When you have a breakout use them every time you shower, and after your skin clears up, you can use them every few days or so to keep the acne at bay.
Makeup

During the winter I usually only use a primer on days when I'll be wearing makeup all day, in the Summer it's an everyday must! Heir Atelier's Face Primer is still my favorite, and I would definitely encourage you to use their lip and eyeshadow too. Almost a year later I am still a huge fan of Clinique's FIT makeup for when you simply need a bit of light coverage. If you're looking for medium to full coverage that will stay put all day AND look flawless try Bare Minerals BarePro it's my new favorite and applying it with a damp beauty sponge gives you just the right even coverage and glow.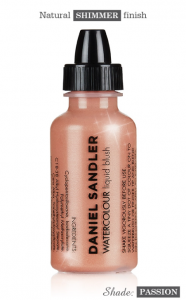 For your cheeks, a soft flush is perfect for Summer! I saw these Water Color blushes on a Facebook ad and I am so glad I took a chance and ordered them, I love them. They go on smoothly over any makeup and stay put all day. Passion is my favorite because it gives the perfect natural tint on my cheeks and I can use it as an eyeshadow too. A good bronzer is a must to help even out your skin tone and keep you from looking washed out. This Natural Radiance Bronzer from Neutrogena is my favorite because it adds a touch of color without shine and shimmer, which means it looks subtle and natural and NOT fake.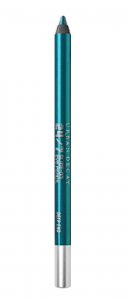 On my eyes I usually keep my eyeshadow neutral with just a hint of shimmer. If I feel like a pop of color I use a fun eye liner. This beautiful blue from Urban Decay is one of my favorites. For extra drama, underline under your bottom lash line half way and smudge it just a bit. For me it's all about the eyelashes and I feel naked without a coat of mascara. My favorite is Neutrogena (I guess I like a lot of their makeup lol) Healthy Volume Mascara in black. It doesn't flake or smear and still looks great after a sweaty 6 mile run (seriously). I like that it gives a subtle amount of drama and deep color, and stays looking great all day and night!
I love a bright lip year round and in the Summer I tend to go for more coral and deep pink tones.  These Lip Balms by Pixi can be layered to go from subtle to dramatic and don't look cakey at the end of the day. I also like to keep my lips simple and subtle with a nude color that has just a touch of shimmer or shine like these neutral combos by Kim Gravel.
Mani/Pedi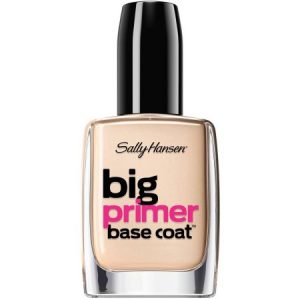 As far as I'm concerned anything goes for mani and pedis in the Summer. From bright and bold patterns to subtle pinks or bold blues, what I'm wearing depends completely on my mood. I've learned that is worth the time to use a base coat and top coat, especially on your toes, to keep your color vibrant and chip free.
What are your must have Summer skin and makeup products?!
Categories: Beauty, Prairie Wife Style
Tags: