American Girl Doll…or Not
Posted November 5, 2014 by Prairie Wife - 31 comments
I am the first to admit that I am super anal when it comes to a lot of things. Buying Christmas gifts is one of those things that I just can't leave alone. My big sis Texas Two Steppin' is the same way so perhaps it is genetic. I try to have all my gifts bought and shipped here before the first week of December. Then all The Cowboy and I have left to do is take the individual Cowkids out to choose gifts for their siblings.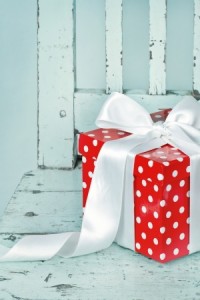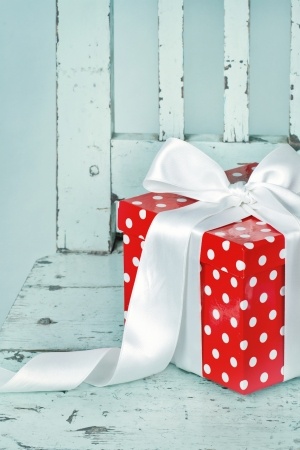 It should come as no surprise to my regular readers that we have a system of gift giving that we stick to around here. The Cowboy and I only get one gift each for the Cowkids. It's really worked well for us, and let me explain why we do this. Our Cowkids are pretty lucky, and blessed with not only a pack of siblings but a multitude of loving Grandparents, Aunts, Uncles, and family friends who often send gifts. Add to that Santa Claus who brings them one gift off their list (we mail a list at Macy's every year to donate to Make a Wish Foundation), a book, and an item of Wyoming clothing and you can see why just one gift from Mom and Dad each doesn't seem so stingy. After all, just adding up gifts from siblings, parents, and Santa each Cowkid gets eight gifts…that seems pretty good to me!
We emphasize the thoughtfulness in picking just the right gift to give to others, often hand create crafts to send to Aunts and Uncles, and of course talk about the true meaning of Christmas, the gift of Jesus to the world. The Cowboy and I both were raised on pretty tight budgets, and though at times it was really hard to see others have what we couldn't, we also see how it went into creating who we are today. At first when we had kids it was an act of necessity to keep gift giving down to a minimum. We saved for months to get that one perfect gift for each other and Cowboy J and Cowgirl G. Lately we've been blessed with a budget that isn't quite so tight but, we still really try hard to make sure our kids know they can't (and shouldn't have it all). Cowboy J spent one year telling everyone he knew he was going to get a four wheeler for Christmas. We had actually planned on giving him this gift but, we changed our minds and got him another gift…just to prove a point.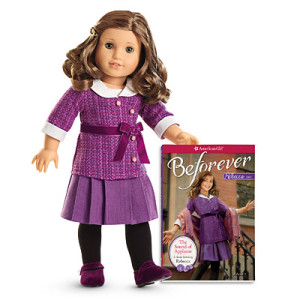 Now that Christmas will soon be upon us the Cowkids are beginning to talk about what they plan to ask Santa for on their list. Cowgirl G has been professing her desire…dare I say NEED for an American Girl Doll this year. She has actually been asking for one since her birthday last year, when a catalog mysteriously showed up at our door. For those of you that are unfamiliar with American Girl Dolls they are beautiful 18 inch dolls that come with a book sharing their personal story, numerous accessories and furniture choices, and even clothing for both them and your child. For the doll, book, and outfit they charge…wait for it….$120.00.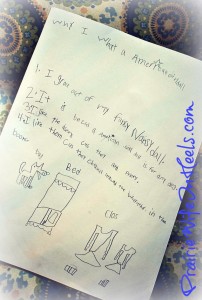 Now these dolls are beautiful and very well made. I hear the hair is like no other doll hair in strength and ease of brushing and the clothes are strongly stitched and easy to wash. There are also American Girl Doll stores where you can take your child to get their doll fixed, buy accessories, and even hold birthday parties. Cowgirl G takes exceptionally good care of her dolls and is very responsible. For her birthday last year she murmured a time or two about an American Girl Doll so, thinking I was super smart, I bought her a Fancy Nancy Doll that was similar in size, came with a book, and two outfits (at a much lower cost). While she liked it you can see from her list that she feels she has "grown out of" this doll. Yup that's correct, my daughter wrote a list of why she wants an American Girl Doll (notice she even did the logo correctly).
Now technically we can afford for this doll to be her one gift from me, and even have her brothers purchase an outfit or accessory or two for her gifts from them…but the question is should I?!
Before I leave you I need to add that I spent years begging Ma and Pa for an American Girl Doll of my own (several girls I went to school with had 3 or more)…and needless to say they could never afford to buy one for me. I know that I can't ignore my emotional connection to this decision, that's why I need your help!
What do you think readers…American Girl Doll…or Not?!
Copyright: anskuw / 123RF Stock Photo
Categories: Life As It Happens
Tags: , American Girl Doll, budget, buying gifts, Chirstmas, Gift giving, parenting