A Quick Look At Some Of My Favorite Swimwear
Posted April 20, 2022 by Prairie Wife -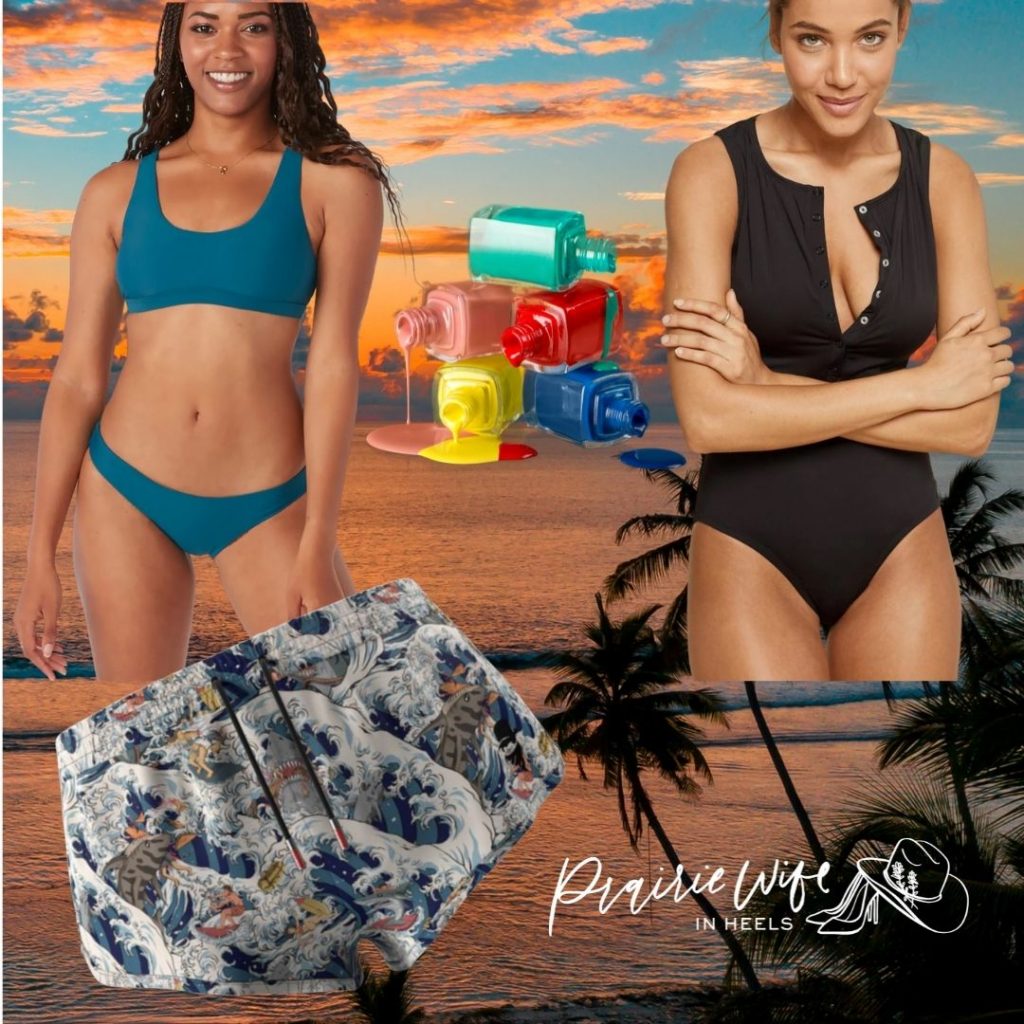 Swimwear season is still a ways away, but that doesn't mean that you can't spend some time now dreaming of Summer fun!
Most of my Summer is spent next to the water, or on top of it…floating on the river or paddleboarding.
I'm a fairly good swimmer but I don't really enjoy splashing around in the water.
I prefer swimwear that can move with me and that washes and wears well. I often keep the same suit for several years, so durability is a must. Because I use my suits year after year I also don't worry if they cost a bit more, I know I'll get enough use out of them to balance it out.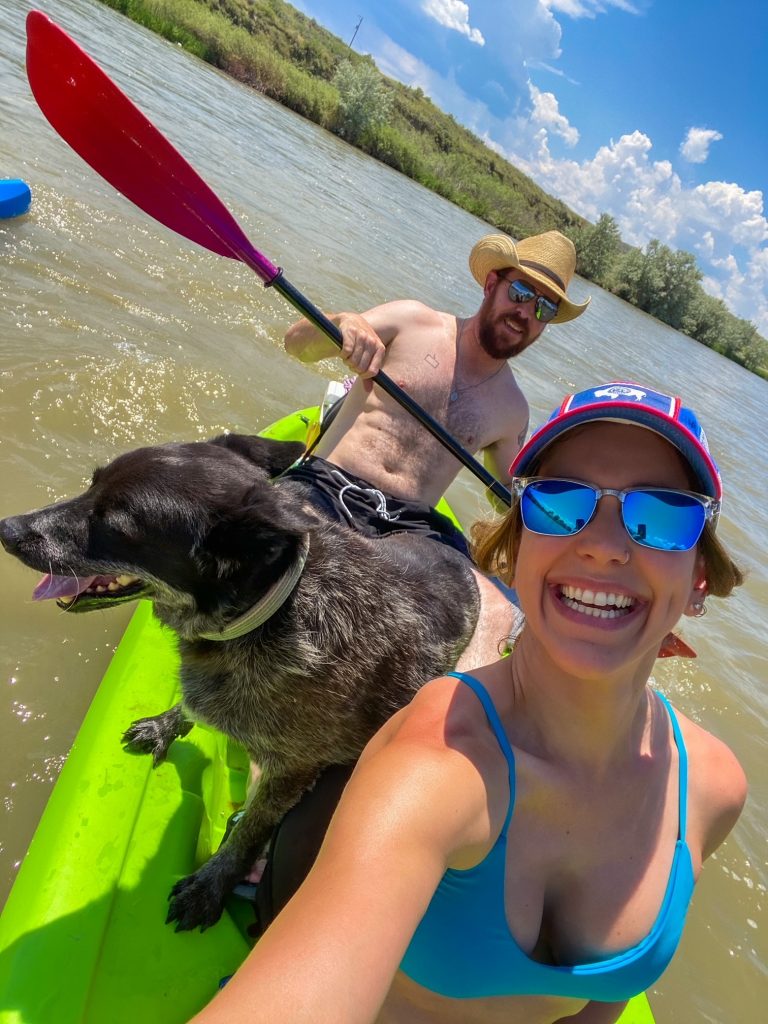 After my Preventive Mastectomy and Reconstruction, I was left with larger a bust size, but because they are 100% fake and stitched in tight, I don't need a suit with support. I also feel the most comfortable with a swimsuit that offers padding that helps me to have a more even shape.
As far as my body type, it's best described as athletic. I have REALLY broad shoulders and a looooong torso, and while I do have a smaller waist and flat stomach, I have thighs that are a bit bigger. And keep in mind I'm a 40-year-old mother of 5 Cowkids 😉
Why am I telling you all this?
The more you know about what I look for and need in a suit the better decision you can make on what may or may not work for YOU!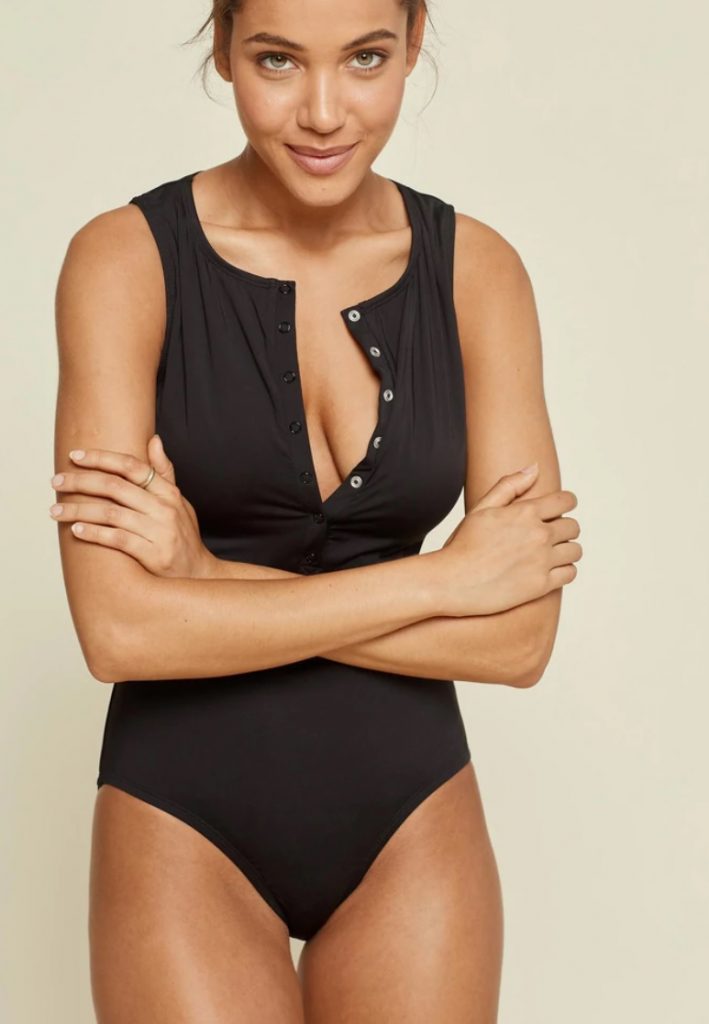 The Malibu Suit from Andie Swim
Full disclosure…I first got this suit so that I could wear it as a bodysuit in the summer…and then fell in love with it. I like that it has a full coverage bottom and that you can be as revealing or as buttoned-up (literally) as you want with this suit. The fabric is thick and comes in a smooth or ribbed style. The suit has removable padding as well, and it stays in place!  If you head to their Instagram you'll see that this particular cut and style looks good on EVERY body type, and it comes in white and a bright and bold red color too.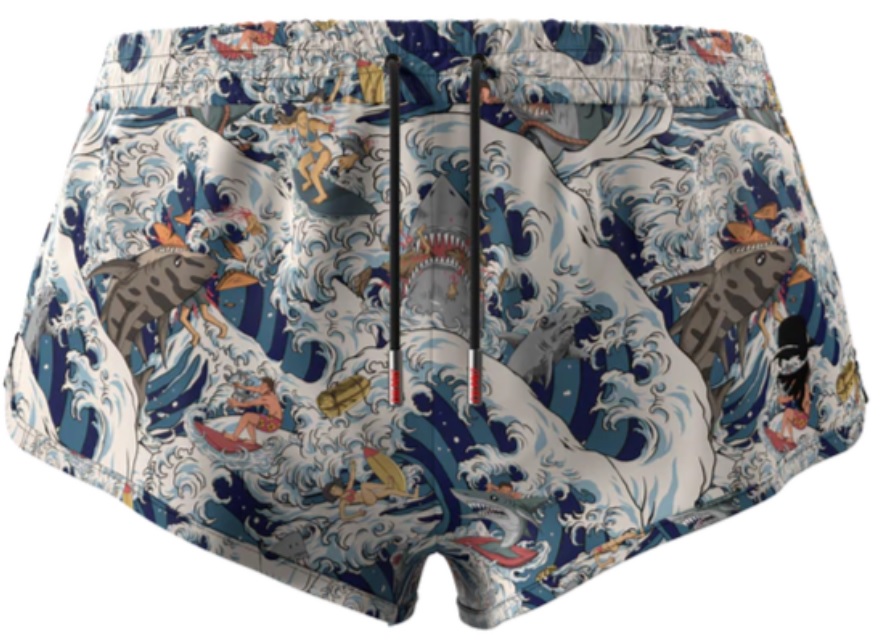 BAEthing Suit From Culprit Underwear
I admit that I fell for an Instagram ad, and that's why I bought these shorts…and then it turned out that I loved them. These swim shorts come in a variety of fun unique patterns and have a waistband that can actually be adjusted (the strings aren't just decorative). The sides have zippers so you can make them a bit more revealing or keep them full coverage AND they have a pocket made especially for your phone. They're made to wear over your swimsuit (yes you can swim with them on) and are quick-drying and can handle all the washing and drying that comes with living your best Summer beach life.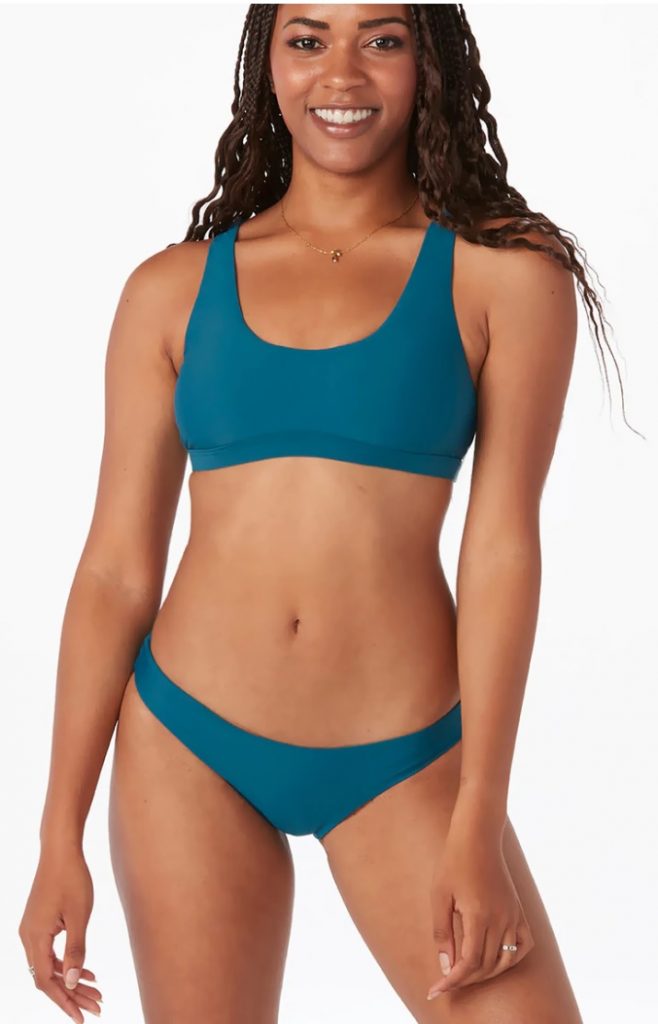 Mix and Match Bikinis From Revly Sport
I may be addicted to these mix and match bikinis! They come in a wide variety of styles and colors and they ALL look super cute with each other. The tops have removable padding and are built to handle long days playing in the sun, with straps that stay put and don't dig in. The fabric is soft and washes well, and their sizing comments are accurate. HINT: Read the descriptions about what the model is wearing to find those details.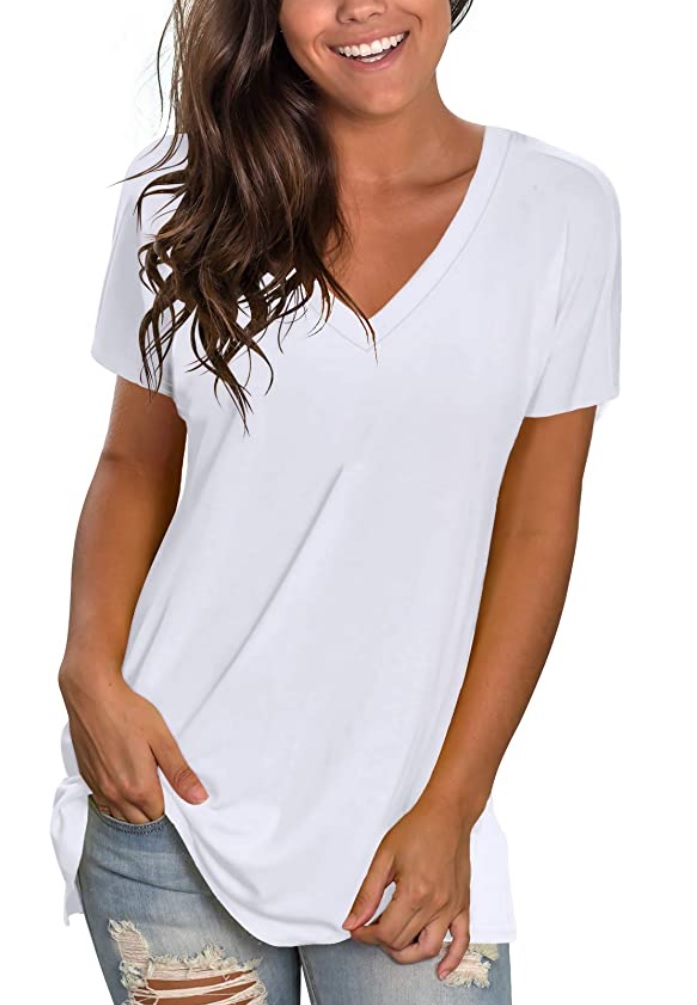 White V Neck Tunic Length T-Shirt
My favorite swimsuit cover-up is a white tunic-length t-shirt. I love the look of a bright swimsuit showing through, and it's easy to tie up or tuck into a pair of jean shorts if you need to run inside a store or restaurant. It keeps the sun off of your shoulders without getting too hot and can be used all year long!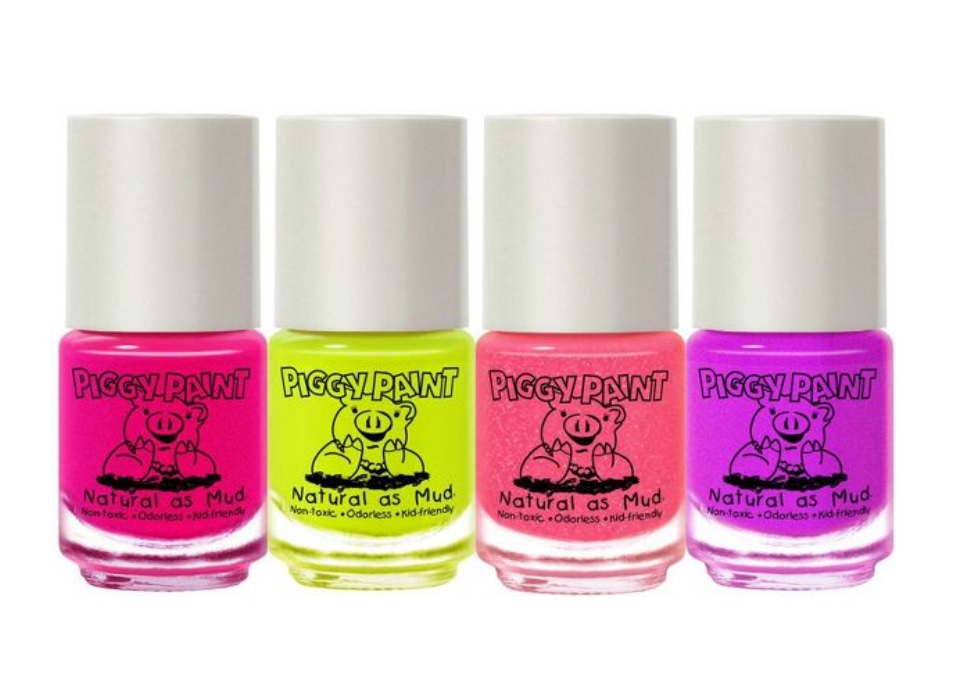 It's amazing how BIG of a difference something so little can make…my toenails painted a bright bold color always makes me feel ready for the beach. I'm not sure why, but it ALWAYS puts a smile on my face to see a fun color sticking out of the sand, or peeking out from my sandals!
Do you have a favorite swimsuit?
Drop the details below in the comments so our readers can take a look!
Categories: Fashion, Prairie Wife Style
Tags: , bikini, full coverage suits, summer fashion, summer style, swim shorts, swimsuits, swimwear