WooBamboo! #Giveaway
Posted November 17, 2017 by Prairie Wife - 19 comments
I'm the first to admit that I'm not the most eco friendly person.
I try hard to not waste food, turn taps off when brushing my teeth and washing my face, keep the fridge door closed and wash my clothes in cold water.
We grow as much in our garden as the Wyoming climate allows and have chicken and pigs that provide food for our family.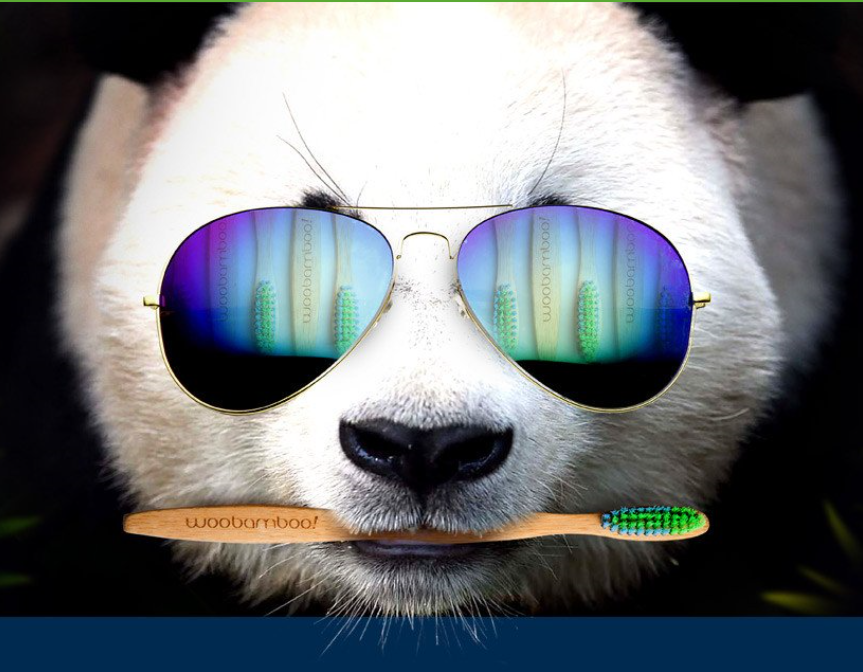 When WooBamboo approached us about trying their products (and doing a giveaway) I was all about it. I love to learn about new products and when they are good for the environment it's an added bonus!
WooBamboo has created eco-friendly natural oral care products that are as good for the environment as they are for your smile!
Their mission is to Innovate. Inspire. Change the World.
"We know our products aren't going to save the world. They can, however, remind us everyday that we have made one small step towards a cleaner planet. We aren't powerless. We have a choice – and those small choices can lead to big change if enough of us embrace them.
It's our mission to inspire people every day to use cleaner, more natural products that are better for them and better for the Earth. When you start and end your day using WooBamboo, you know you've done something good for the environment, and you'll want to do more. And if millions of people start and end their day wanting to do more for the environment – we've changed the world."
OK…how can you not feel good supporting a brand that has this as their mission?!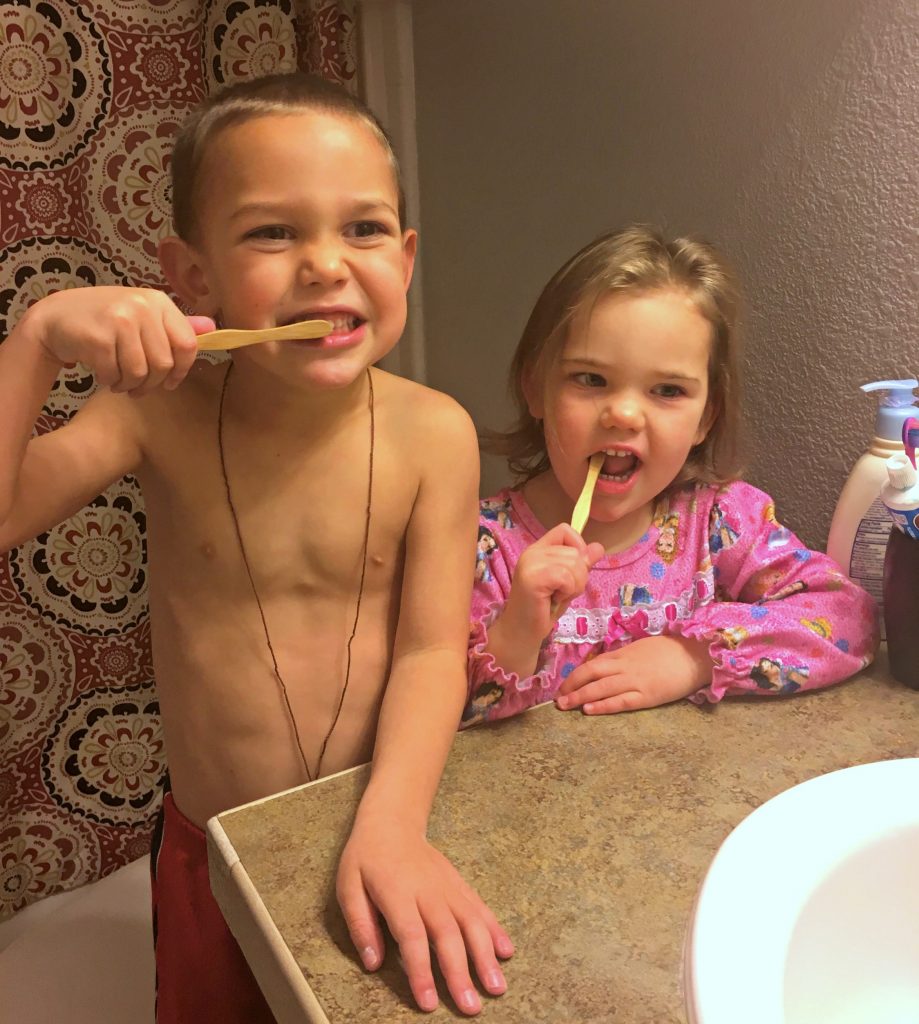 When we received our toothbrushes I was impressed with the eco friendly packaging and the sleek look of these toothbrushes. They would look chic and classy in any bathroom!
As you can see, the Cowkids loved their toothbrushes…what is it about a new toothbrush that brings so much joy?! The small kid friendly sizes were perfect for their little mouths and the soft bristles were comfortable on their softer gums. I found that the adult size was wonderful for my tween kids and it was just the right size for me to throw in my travel bag for my trip to Denver!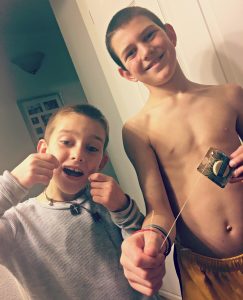 The boys had a blast with the mint eco floss. Cowboy J was impressed with how the packaging turned into the actual container and he figured it out sooner than I did lol! Cowboy W was a fan of the mint flavor and I'm pretty sure I need to make sure he's not trying to eat it 😉
I was super impressed with every aspect of the WooBamboo brand. From their mission to their high quality products they REALLY ARE (in my opinion) going to change the world!
I was even more excited when I learned that I could find WooBamboo products at local stores like Target and Natural Grocers! You can click this link to see some of the other 8,000 stores worldwide where you can find WooBamboo products.
For those of you that prefer internet shopping you can purchase their products here and use the code PRAIRIEWIFE20 for 20% of your purchase.
Oh…before I forget, they also have a line of pet toothbrushes that can be found at Pet City or online.
Are you ready to win some WooBamboo products for your family?
Just let us know in the comments something you do that is eco friendly and you'll be entered to win a family pack of WooBamboo toothbrushes and eco floss. You can earn more points towards the giveaway by following us on social media using the Rafflecopter entry form below.
If you're looking for more great giveaways you can find them at BlogGiveawayDirectory.com
Categories: #GiveAways, Product Reviews, Reviews
Tags: , bamboo, Earth friendly, eco floss, environment, Giveaway, toothbrushes, woobamboo