Where the Magic Happens for Texas Two Steppin'
Posted June 30, 2014 by Texas Two Steppin' -
A few months back, Prairie Wife shared with us where she does the majority of her blog writing. Isn't her home office too cute? And if you knew her as well as I do (she is my baby sis after all!) you would know that the deep red color scheme and floral accessories are absolutely, positively, totally her. Well, her post inspired me to do this post, but I warn you that it is literally all over the place. You see, I work in an office–well really an upper management level cubicle since the business world has gone away from traditional office spaces with walls and doors–anywhere from 40-50 hours a week. Fortunately I love my industry, love my profession and love the team I work with. But after working on a computer and being literally surrounded by three seafoam green walls and stacks of reports and proposals, I seriously need a change of pace for the magic to happen.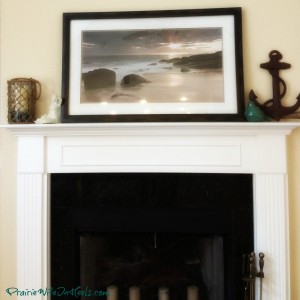 So no home office for me! That is too structured for my "off" time when I need to write from the heart. I do all of my blogging on my personal laptop that was customized and ordered by The Texan as a surprise. This might upset some women, but I totally appreciated my husband's efforts because he understands technology, is incredibly insightful and really gets me. I mean, he ordered not just a pink laptop, but a seashell pink laptop because he knows I love the coast. You can see a pic of it and one of my perky yet professional manis on Pinterest. I also have to have either music playing or the TV blaring; that's my signal that this is my time to write something fun! My favorite songs right now are "New Shoes" by Paolo Nutuni, "Get Lucky" by Daft Punk and Darryl Lee Rush's rendition of "Life in the Fast Lane" and "Texas Music" (all available on iTunes). Now, if I am writing posts sitting on the couch after work before I make dinner, I take a minute to decompress and then usually go to the DVR and turn on an old episode of my favoritest shows ever, "What Not to Wear" or "Mad Men."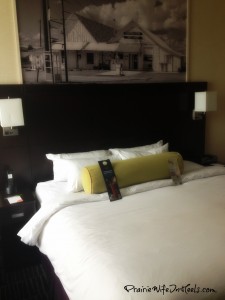 Lately I have been travelling more than usual for work, so when I was in Portland, OR a few weeks ago I took advantage of the hours before my meetings began and wrote a few blogs while I was sitting on the hotel bed watching an old episode of "Friends." I must admit, I am a sucker for room service (isn't it decadent?) and the experience was made even better by a slice of apple pie. I've also written posts in San Antonio, Houston, Dallas, Destin, Atlanta, Salt Lake City, Denver, and Casper, flying in the air high above countless other cities and even on the water boating around the Intercoastal Canal.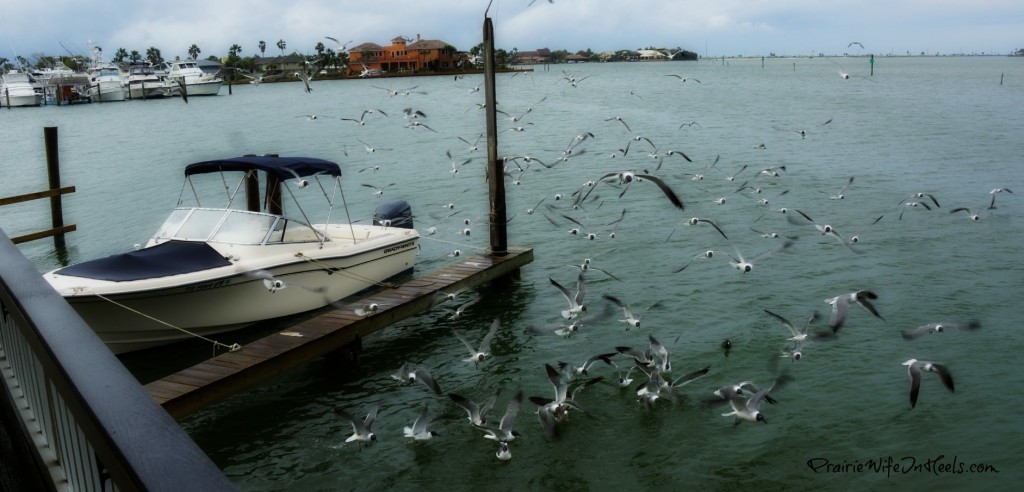 But my favorite place to write is at the Texas coast on a balcony or nearby pier. I think the "magic" happens most easily for me in the morning, while I'm drinking a cup of coffee while the seagulls, pelicans and dolphins all stop by to see how I'm doing.
So where does the "magic" happen for you?
Categories: Life As It Happens
Tags: , blogging, magic, office, writing