Today.
Posted June 2, 2018 by Prairie Wife - 14 comments
Today.
Today I stood in a church that was not my own, surrounded by both friends and strangers, unashamedly weeping.
A friend of mine unexpectedly lost her sweet 3 month old boy to SIDS this week.
When I first heard the news there was silence and shock, followed by tears.
I can't even imagine what it must have been like for them…
To choose to go to the funeral was hard.
After all, I knew it was going to be completely overwhelmingly difficult.
Yet I wanted to go.
I needed to go.
Because if it were me burying my child it would be a comfort to be surrounded by familiar faces.
To know that others were there, covering me with prayers and love.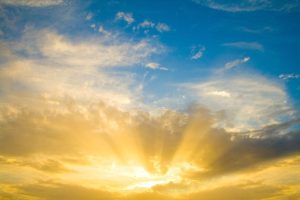 Poignant and uplifting passages were read from the bible. Truths about Jesus' love for children, promises of a life ever lasting, together again in heaven.
When we stood and began to sing, without any music other than the voice of the congregation, I was overcome.
The simple first verse…brought tears to my eyes.
"In you O Lord, I put my trust; ashamed let me not be. O save me in Your righteousness; give ear and rescue me."
As if on cue, the voices doubled in strength on the second verse. Harmonizing and resounding from the high arches, the sound of these voices was so achingly beautiful that is struck me to my core. Tears streamed down my face and my shoulders shook with sobs.
"O be my rock, my dwelling place, my constant safe resort; for my salvation You've ordained; You are my rock and fort."
There were beautiful stories of how this sweet baby boy charmed all he met with his smile and oh so sweet nature.
Not once did we shy away from the pain that his parents and siblings now felt, not once did grown men apologize for their pauses to gather composure or wipe away tears as they talked.
Not once did anyone ask for this burden to be removed from those who we loved so dear.
Rather, they rejoiced in the love that this child brought to the world during these short three months.
No fists were shaken at the sky in anger, but instead heads were bowed as we prayed and asked God for His grace and strength to be showered upon this sweet family.
As we left the church and walked out into the beautiful Wyoming Spring day, tears continued to flow, hugs and soft touches and delicate smiles were exchanged.
Babies cried and cooed, children laughed and whined and shouted and jumped, and quiet murmurs soon turned into conversations.
Over and over, even in this time of deep pain and unimaginable sorrow, God's goodness was praised.
Before we went home I asked TallGirlJ if I could take a moment to walk down the block and pray for just a bit in my own church.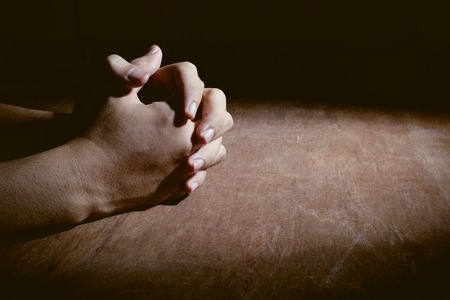 I had a deep need to kneel before my own church's alter and ask God to watch over this family. To ask Him hold this sweet baby boy in His arms, and to help guide my actions and words over these next few months so that I could offer true comfort, hope and help to this family as they begin their journey of grief.
Today.
Today was hard.
Today I believe, truly and deeply to the core of my being, that God is good.
But life is hard, and so I weep.
Please, if you are the type to pray, add this family and their sweet boy to your prayers this week.
Categories: Life As It Happens, Prairie Life
Tags: , church, family, grief, love, pain, Prayer, support, today