The Great American Milk Drive #WDACheeseFairy
Posted December 18, 2015 by Prairie Wife - 7 comments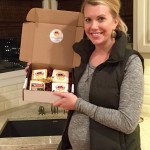 I'm happy to report that the first ever #WDACheeseFairy delivery was a success! It took her a bit to get the cheese to the right address (Cows aren't known for their reading skills) but in the end our lucky winner (nominated by her sister) got some lovely Artisan Cheese from Rocking W Cheese. Just look at how happy she is, and I know her baby was smiling too 😉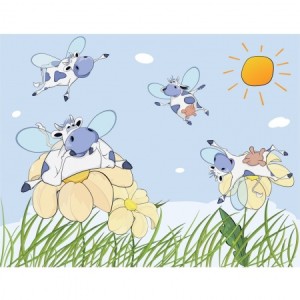 I've been given the chance to give the gift of cheese yet again to one lucky person nominated by one of our readers! Your gift of a lovely cheese basket will come just in time to help a friend or family member feel loved as they begin the New Year. Perhaps you have a friend that throws a New Years Eve bash for all the neighbors, a family member that always takes a bit longer to recover from the holiday stress, or a co worker that's had an especially hard year and is looking forward to a fresh start. To nominate them all you have to do is share the reason they deserve a visit from The Cheese Fairy in the comments. When we pick the winner we will email you for their address so make sure you have it!
Besides spreading joy through The Cheese Fairy, did you know that The Western Dairy Association also works with The Great American Milk Drive to help provide milk to needy families?

According to Feeding America, milk is one of the items most requested by food bank clients, yet there's a nationwide shortage because milk is rarely donated. More than 37 million Americans are served by Feeding America each year and they are given less than one gallon per person per year due to lack of supply.
The Great American Milk Drive aims to solve this problem by allowing people to easily donate milk to local food banks and pantries.
It's easy to donate and help a needy family in your area. All you have to do is click this link , type in your zip code and use your paypal account or credit card to securely donate any amount you choose. Just think what a difference we could make if each of our readers donated $5?
Here at PrairieWifeInHeels.com we'd like to offer our support! So, for the next week we will match any donations that are made to a zip code in the state of Wyoming up to a total of $50!
I can't wait to see how much money we raise to help families in need!
Categories: #GiveAways, Life As It Happens
Tags: , #WDACheeseFairy, cheese, donations, feed america, Giveaway, The Cheese Fairy, The Great American Milk Drive, western dairy association