The Cheese Fairy #Giveaway
Posted November 18, 2015 by Prairie Wife - 22 comments
Like most women I wear a lot of hats…wife, mother, maid, chef (or at least short order cook), chauffeur, friend, nurse, jailer, blogger, teacher, counselor, hostage negotiator…I could keep on going but you get the idea!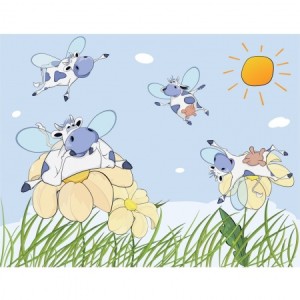 A few months ago the Western Dairy Association approached me and offered me the opportunity to wear a new hat. Actually, I think I need to call it a tiara! Right now, you are reading a post written by The Cheese Fairy. Yup, THE CHEESE FAIRY!
Those of you that frequently read this blog know why this is the perfect fit for me! Not only is the Dairy Cow my spirit animal but, I was born and raised in The Dairy State. I am known among my friends for my always fully stocked cheese drawer (I've introduced more than one Wyoming mama to the joys of smoked Gouda) and a ton of my favorite recipes incorporate dairy products.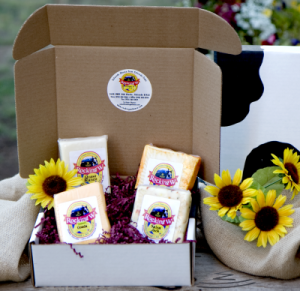 But, what is The Cheese Fairy? She's exactly what you'd think…a fabulous fairy that delivers a lovely package of Farmstead Artisan cheese from Rocking W Cheese to a deserving person.
Thanksgiving is next week (ahhh)! What better way to show your thanks to a loved one than to have this delicious gift show up at their door?
All you need to do, to enter to win this Artisan Cheese for a loved one, is nominate them in the comments below. Tell us why your Grandma, Mother, Husband, Friend, or Coworker deserves a little visit from The Cheese Fairy this Thanksgiving. Perhaps it's your Grandma's 50th year in a row making the turkey for your constantly growing family. Maybe it's the single mom co-worker that's working on yet another Holiday to make ends meet. Or that neighbor that you know always struggles this time of year. Whoever you think is deserving, let us know in the comments.
We will pick one lucky winner on Sunday, November 22nd and contact you for their address (you can pretend you need it for Holiday cards). Then The Cheese Fairy will fly through the dark of night and deliver their lovely gift, on Wednesday, November 25th just in time for Thanksgiving!
I can't wait to read your nominations!
Copyright: liusa / 123RF Stock Photo
Categories: #GiveAways, Life As It Happens
Tags: , #WDACheeseFairy, cheese, cheese fairy, give gifts, Giveaway, goodwill, hostess gifts, loved ones, nominate, Rocking W Cheese, Thanksgiving, Thanksgiving food, Thanksgiving gifts, western dairy association