The Chef and The Dish
Posted October 30, 2018 by Prairie Wife - 9 comments
This post is seriously putting my writing skills to the test.
It's going to be hard to truly explain in words how wonderfully fun this experience was for The Cowboy and I. Hold on, let me get my thesaurus out…
When Jenn from The Chef and The Dish first approached me about participating in one of their cooking classes I was open to hearing what she had to say.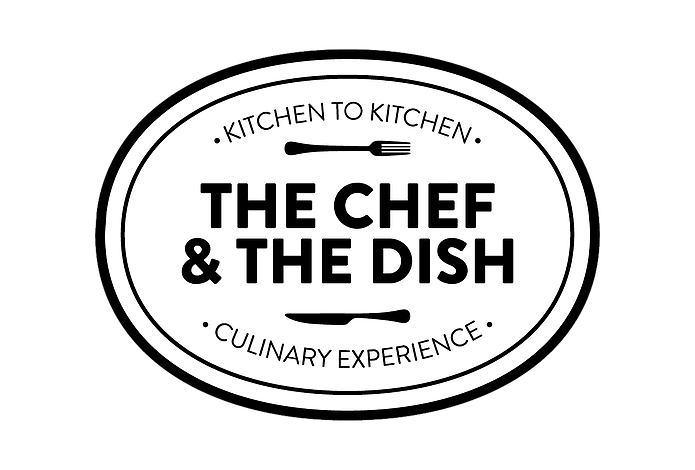 Truthfully, I had visions of a bunch of strangers in a college home ec style kitchen awkwardly trying to create a meal, and I was not 100% on board. I would be game to do it for the experience, but I knew The Cowboy would be a different story.
Then I checked out their website and realized that this WAS NOTHING like that at all.
Instead, The Cowboy and I would get to cook by ourselves, in our own kitchen, with a world-class chef.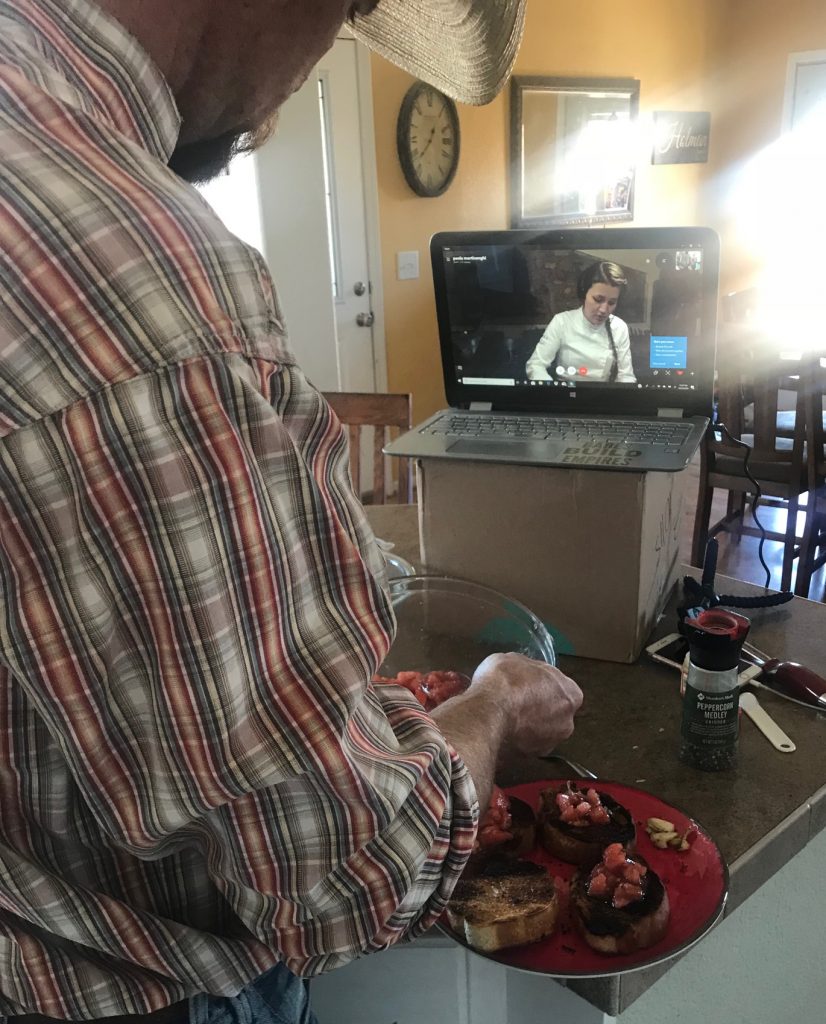 Yup, we were going to be able to take a private class with a chef.
It would be a chance to ask questions and learn about a new culture.
An opportunity to cook together in our own home and then eat a fabulous 5-star meal…SOLD!
Once I explain this to you, your going to say "this is genius" and then want to sign up for your own unique experience.
The Chef and The Dish has gathered together some of the worlds best chefs, had them create exquisite menus based on their location, and then created a way for you to welcome that chef into your home for a private cooking lesson via Skype.
Living in Wyoming I was a bit nervous about my ability to gather up all the ingredients we needed for our Parmigiano Reggiano class.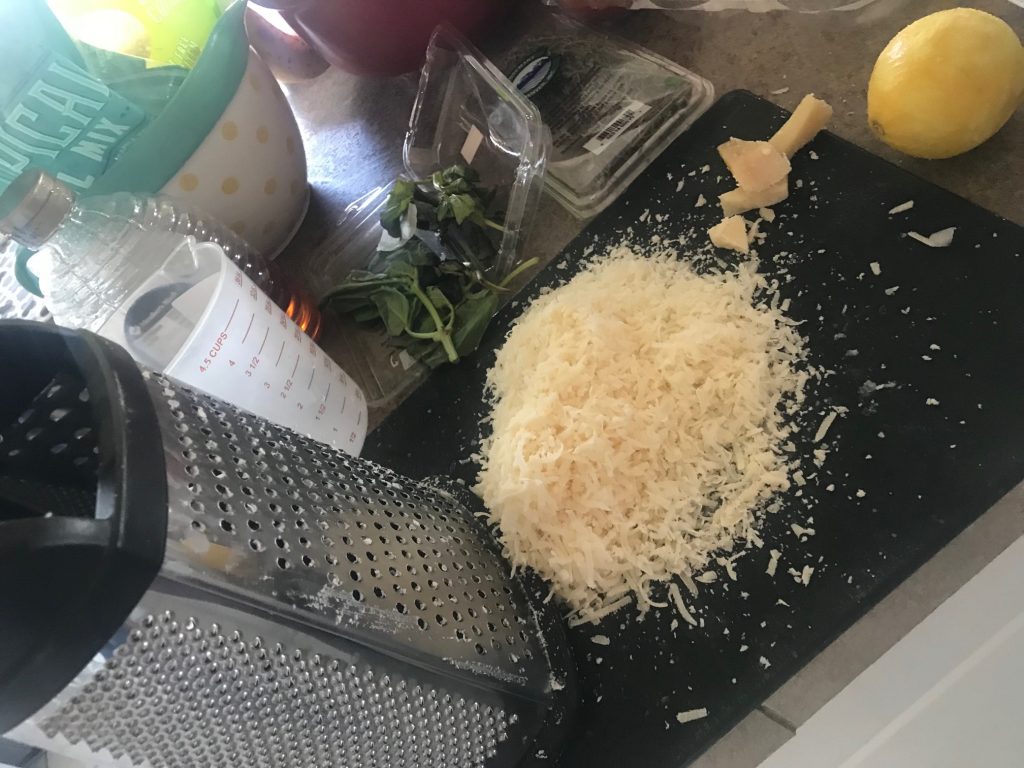 Thankfully The Chef and The Dish did all the hard work for me! They sent me a list of ingredients and kitchen tools/items I would need well before the date of our scheduled class. In our Skype meeting a week before our class Jenn made sure I was able to find all the ingredients and also checked to make sure our internet connection was strong enough to create a good experience. At first, it wasn't (one of the hard things about living in the middle of nowhere Wyoming) so we made a few tweaks and she let the Chef in Italy know how to adjust her tech so we could Skype flawlessly. SIDE NOTE: This is the process for everyone who signs up.
Speaking of our Chef…Paola was absolutely lovely. And I'm not just talking about her Italian accent 😉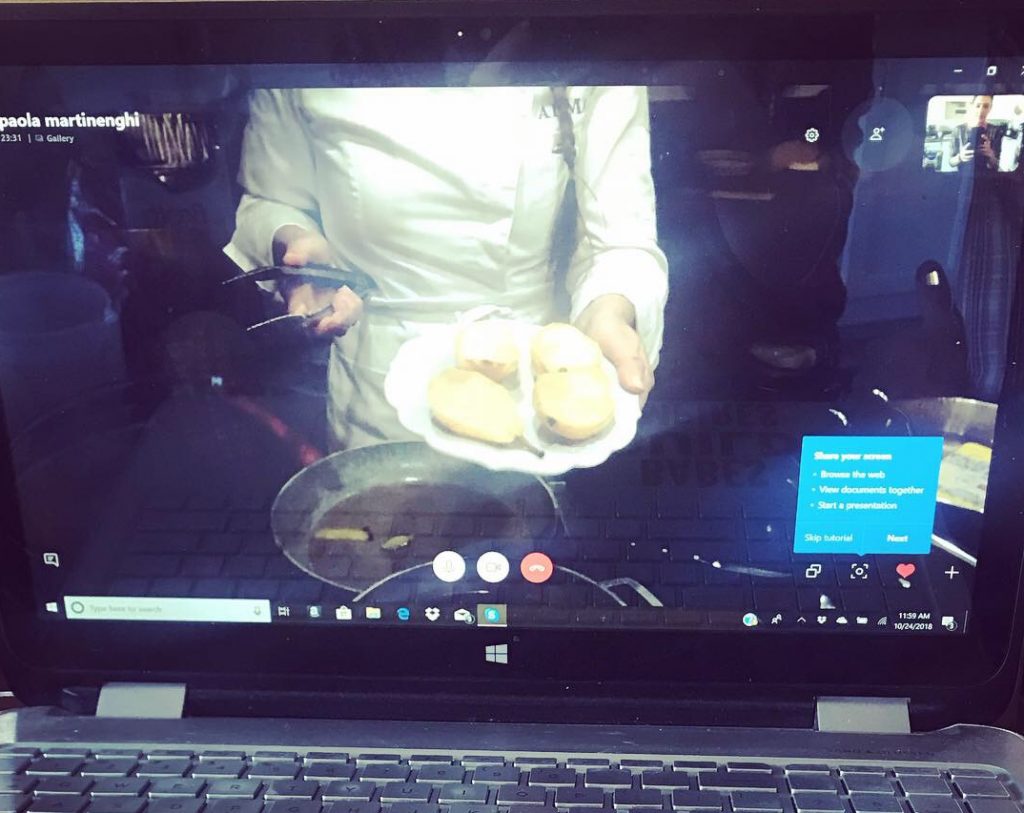 She has an obvious love for both her country and food, and she took the time to educate us about Italy and how each region is known for a specific type of food. If you want Ice Cream Sicily is the spot for you, Naples is all about Pizza.
She even explained how Parmigiano Reggiano is made, and after hearing her I have a WHOLE new appreciation for the cheese. SIDE NOTE: Eating Parmigiano Reggiano that's aged anything less than 24 months is a sin.
When we got down to the cooking The Cowboy and I were nervous but SO excited. Per Jenn's instructions in our pre-class meeting, we had everything laid out and ready to go. Thank goodness because once things got going we were moving! Paolo walked us through each recipe and kept a few steps ahead of us so we knew what was coming. Thanks to the magic of Skype she could give us clear instructions on how to cut up the ingredients and tell us if the food was cooked enough for the next step.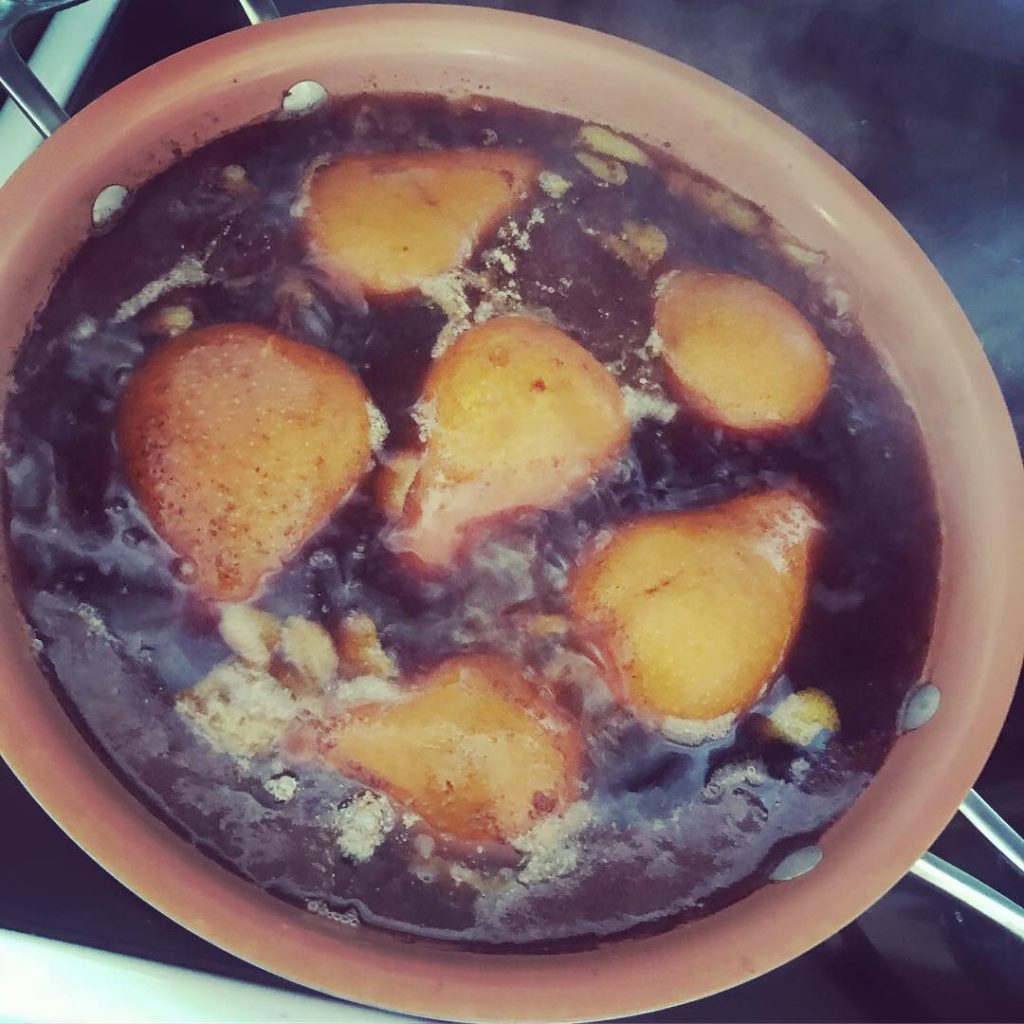 My favorite was when she told The Cowboy "Put that tomato down! Stop cutting it, I did not tell you yet what to do with it!"
We were all laughing and it was such a joy to cook with The Cowboy. We both love to cook, and we cook all the time, but never together. It was a whole new experience to create a delicious meal with no hungry Cowkids getting in the way.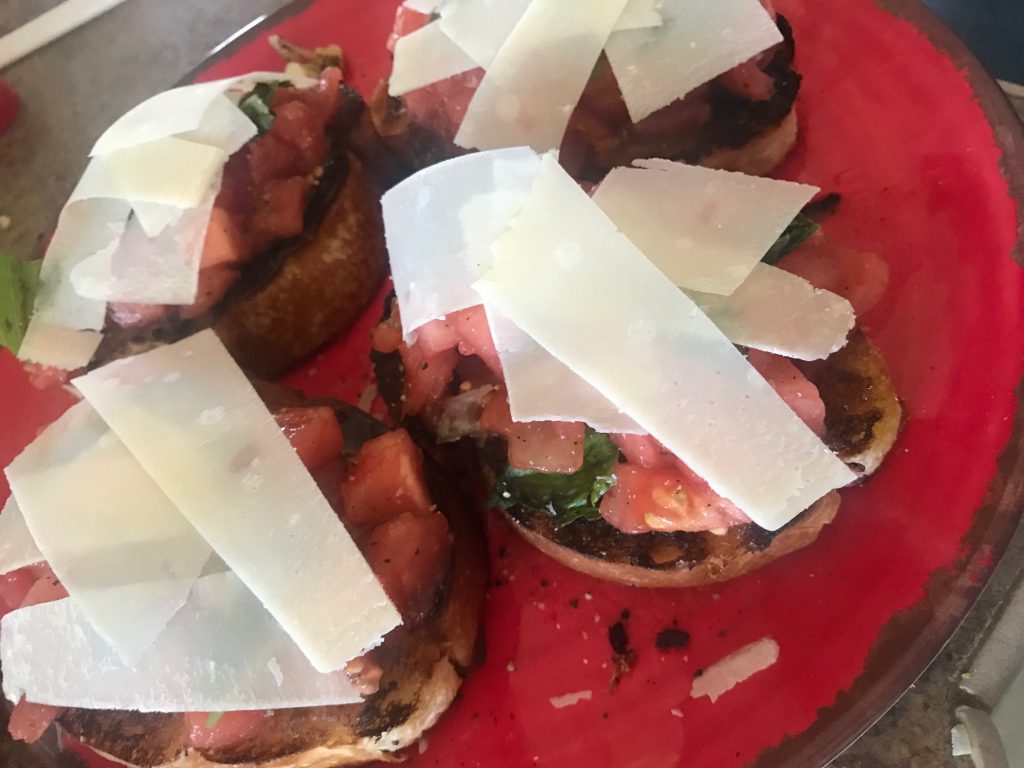 YES the meal was phenomenal, the food was absolutely divine, and the Cowkids devoured the leftovers.
But, it was the entire experience that made it one of the best dates we've ever had.
What a great gift idea for your spouse for Christmas, or for your mom and dad…you can have a girls night in with your friends, or what a fabulous wedding gift!
From start to finish, everyone I interacted with at The Chef and The Dish was professional, pleasant and quick to respond to emails. After the class, they sent us the recipes so we could create the meal again, as well as a fun picture!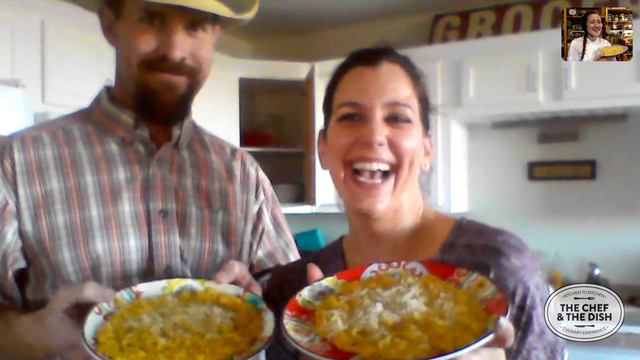 Thanks to Jenn at The Chef and The Dish I have the chance to offer one lucky reader a $100 gift certificate to use towards one of their cooking experiences!
All you HAVE to do is go to TheChefandTheDish.com and take a look at their cooking classes, then let me know in the comments below which one you'd like to take.
You can earn more points by following us on social media using the form below.
I can't wait to hear what you think of this date, would you try it?!
Categories: #GiveAways, Product Reviews, Reviews
Tags: , cooking class, date night, date night ideas, fun date night, fun dates, Giveaway, italian cooking, marriage, married life, the chef and the dish