Some Fabulous Books To Start 2021 Off Right
Posted January 5, 2021 by Prairie Wife -
It's time to start 2021 off right, with some fabulous books to read!
Colder weather means more time to read…at least that's what it usually means.
I admit this year I've spent a bit more time than in past years snuggled up and watching TV.
Did anyone else lose an entire weekend to Bridgerton #noregrets?
I did manage to squeeze in some time to read a few fabulous books (some were on Audible but that totally counts in IMO) so I thought I would share them with you.
Hopefully, they can help you to start 2021 off right!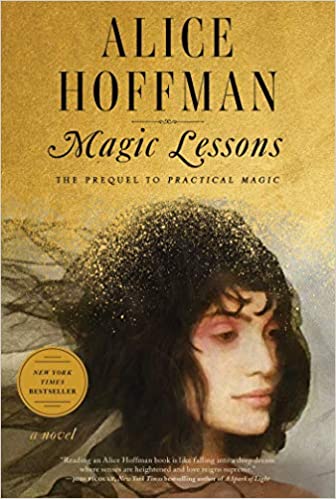 Magic Lessons by Alice Hoffman
If you loved Practical Magic and/or The Rules of Magic (which is one of my top 10 favorite books EVER) then this book will be a dream come true for you. It's the prequel to Practical Magic and tells the story of the Owens women…from the very beginning with Maria Ownes herself. Follow her journey across the sea to America and learn how the Owns family came to be, including the curse that was set upon all Owens women and the men they love. Beautifully written, suspenseful and both heartbreaking AND heartwarming this novel has it all!
Girl. Woman, Other by Bernardine Evaristo
One of my missions last year was to read at least one book written by a person of color every single month. This book was my choice for November, and it did NOT disappoint. I listened to this one on Audible and I think it added another layer of amazingess to this collection of short stories. Each of the women in the stories is connected to each other in some way and as Evaristo weaves the tales of black women in Britain over the last century I found myself absolutely captivated. Not only does this novel cross generations, but also socio-economic status. It's eye-opening and at times hard to listen to. Heads up, it covers a wide variety of sexual topics.
January Andrews writes bestselling romance novels…and upon the death of her Father learns that her childhood was nothing like she thought. She unexpectedly inherits a Beach House from him (this is NOT a good thing BTW) and because of a whirlwind of unfortunate events must live in the house while she writes her next book. Her next-door neighbor is Augustus Everett, an acclaimed author of literary fiction…the dark and scary kind. These two end up challenging each other to write in the other's genre and the result is a whole lot of fire…the good AND bad kind! This is a perfect read if you're looking to be captivated with strong characters and a smoothly rolling plot, but don't want to think too much.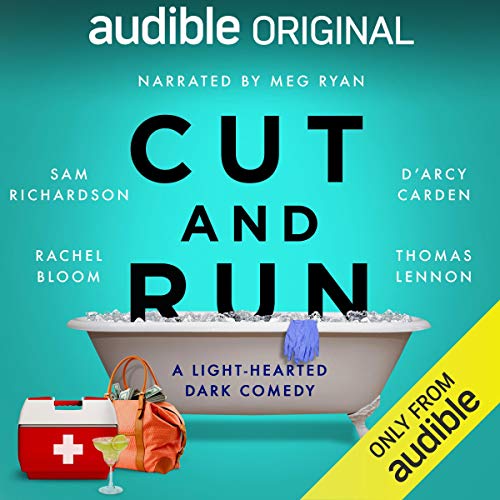 Cut and Run by Ben Acker and Ben Blacker
This Audible Original was absolutely hilarious, truly laugh out loud funny! Samantha and Abe are partners in crime…literally. They work as a team to steal organs from unsuspecting innocents…well actually not innocents. Sam only picks people who "deserve it." Suddenly their operation begins to unravel and as they scramble to keep up with the chaos it only gets messier and messier. An unsuspecting girlfriend and a Mexican mob boss plus Meg Ryan (yes THE Meg Ryan) as the narrator means it's a fun story that keeps you guessing until the totally satisfying ending.
The Book Of Longings by Sue Monk Kidd This book about Jesus' wife is just as good as all the reviews say it is. It tells the story of her life as a young girl and carries you along the journey of her life. From falling in love with Jesus to her life after his crucifixion. If you like The Red Tent you will LOVE this book. It's not a quick read, but it's such a captivating story that you won't even notice the time go by.
Convenience Store Woman by Sayaka Murata I didn't expect to love this Audible Book as much as I did. It takes place in Japan and tells the story of Keiko Furukura a woman who has spent her whole entire adult life working happily in a Convenience Store. It becomes clear at the beginning that Furukura has Aspergers and the insight into her thought process was fascinating.
Let me know if you've read anything amazing!
Categories: Book Reviews, Reviews
Tags: , alice hoffman, beach read, bernardine evaristo, Book Reviews, books to read, cut and run, girl woman other, magic lessons