Reunion with Our Foreign Familia
Posted May 18, 2015 by BonitaBlueEyes - 4 comments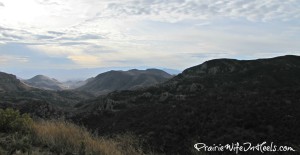 I've found that everywhere I've traveled has it's own unique aroma. Driving through the dangerously narrow, winding mountain roads into my husband's small home town in the state of Chihuahua, Mexico you can smell the fires burning. The dusty roads are full of homes made of cement painted bright lively colors on the inside. Each one relies on wood burning stoves for heat, cooking, and often hot water. The spring air is cool and crisp and in this way it reminds me of Wyoming. I try to imagine how this familiar smell must bring so much joy to N.
All of the cars driving around are blaring songs like this:

My husband is from a small town of about 4,000 people. The main entertainment (besides dances) is driving around and honking, waving, and yelling at one another with loud music blaring, of course! This is what I did in my teen years, but here it is done by everyone of all ages. By the way…no one uses seat belts or car seats, and in this and many other ways it seems to be pretty much lawless to me. I'm sure there are rules, I think I just don't understand them completely.
N's family is waiting at the door for us. I forgot to remind my oldest about the custom of greeting with a kiss here and watch him squirm awkwardly away from everyone. Our reunion is joyful, as N hasn't seen his family (who he speaks to daily) in over two years. Because of the recent explosion of violence in this area, I haven't been there in six years. You can feel the excitement as they hug and kiss our two youngest children for the first time. Even so, I'm in a near-delirious mental state from two long days in the car with my family.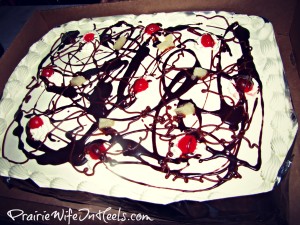 They dote on us the entire week. It's an endless flood of authentic Mexican yummyness that is all fantastic until my pants no longer fit. Egg breakfasts with homemade tortillas. I am now ruined and have found myself to be what can only be describe as a tortilla snob! Trips to the store for lunch ingredients that end up with purchases of chile covered chips, sodas, tres leches cakes, beer (sol con clamato with salt and lime was my favorite) the ingredients for chile rellenos and enchiladas, and so many more new culinary delights that I could not even keep track of all the names. (I did take notes and hope to expand my skills to share authentic Mexican recipes with you soon)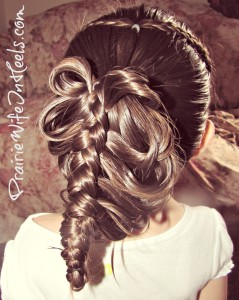 The hospitality in this small town is unlike anything I've ever seen. They saw our needs before we did and made sure everyone was fed and clean, hair was always perfect, the house was clean, and laundry was always done. We were bombarded with "Would you like to try this?"  "How about that?" and more. The entire week was filled with their generosity. I'm not saying that people in the U.S. are not as kind…It just feels like their way of life lends itself more to serve and love one another than the busyness of our North American culture. Their love for us is amazing and so evident that it leaves me feeling humbled.
Our children did not want to leave, and N and I vow to find a way to visit more. Our goodbyes are painful, tears all around, and we make our way through that winding road back to Wyoming with heavy hearts. Goodbye for now, Chihuahua. You will be in our hearts until next time.
What are your reunions with your family like? I'd love to hear about them!
Categories: Life As It Happens
Tags: , BonitaBlueEyes, Culture, hospitality, Mexico, Travel, travle to visit family, visiting family