Readers Become Writers #Giveaway
Posted November 29, 2014 by Prairie Wife -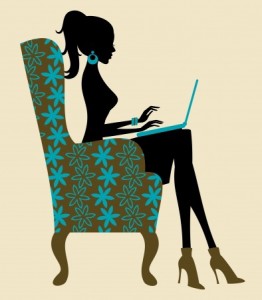 Here at PrairieWifeInHeels.com we work hard to make sure our readers are happy. Our Mission is to offer support to other women (and their families) through humorous, honest and heartfelt blog posts about our experiences. We want to encourage others to lead their lives with grit and grace so they can discover the "Prairie Wife" within. Lately I've had a few readers inquire how to become writers on PrairieWifeInHeels.com. While Texas Two Steppin' and I have two frequent contributors TallGirlJ and BonitaBlueEyes at this time we just aren't ready to have more than that. But, I also don't want to miss the opportunity to share a great story that may offer support to our readers in a way we can't! So…that being said we are giving one of our readers a chance to be a guest contributor on PrairieWifeInHeels.com!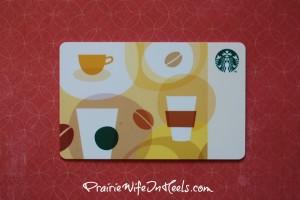 Do you have a story that will make us laugh our butts off or a heartwarming tale that will make us reach for the Kleenex box? How about a funny quiz or a Top 10 list? If you've always wanted to be a blogger here is your chance to give it a shot! Don't be scared to give it a try. After all, even if you don't win the grand prize (having your work published on PrairieWifeInHeels.com), we will still be picking one lucky person from the group of readers that submitted work to win a $10 Gift Card to Starbucks!
TO ENTER
Submit your writing (please no more than 2 submissions per person) to us at prairiewifeinheels@hotmail.com with the Subject listed as "Readers Become Writers". Please make sure you include a title as well as your name and contact information. We will respond to all submissions so that you know we have received your writing. All submissions must be received by 6:00pm December 13, 2014. We will announce the winner of the Starbucks Gift Card on December 20, 2014 and we will be publishing the grand prize winner's work on December 27, 2014.
NOTES
Please know that we may make small edits or changes to your work (as we do with all of our contributors) but we will make sure we receive your final approval on the work that will be posted.
Copyright: ivaleksa / 123RF Stock Photo
Categories: #GiveAways, Life As It Happens
Tags: , author, blogging, Giveaway, guest contributor, writers