Quick And Easy Creamy Parmesan Rice
Posted February 18, 2020 by Prairie Wife -
We aren't big rice eaters around here but the other day I made Meatloaf and Smashed Brussel Sprouts only to realize that we had no potatoes left in the house. Oops, guess my normal side dish of mashed potatoes is a no go.
I headed to Pinterest and found a couple of rice dishes that looked like they would work. I tweaked them to work for our tastes and what I had in the pantry after being gone on vacation for a week and came up with Creamy Parmesan Rice.
It tasted just as good heated up the next day for lunch, and I can see adding cooked chicken and steamed broccoli to it to create a tasty casserole. All you would have to do is mix it all together, sprinkle some more cheese on top, and throw it in the oven until the cheese is melted and golden on the edges.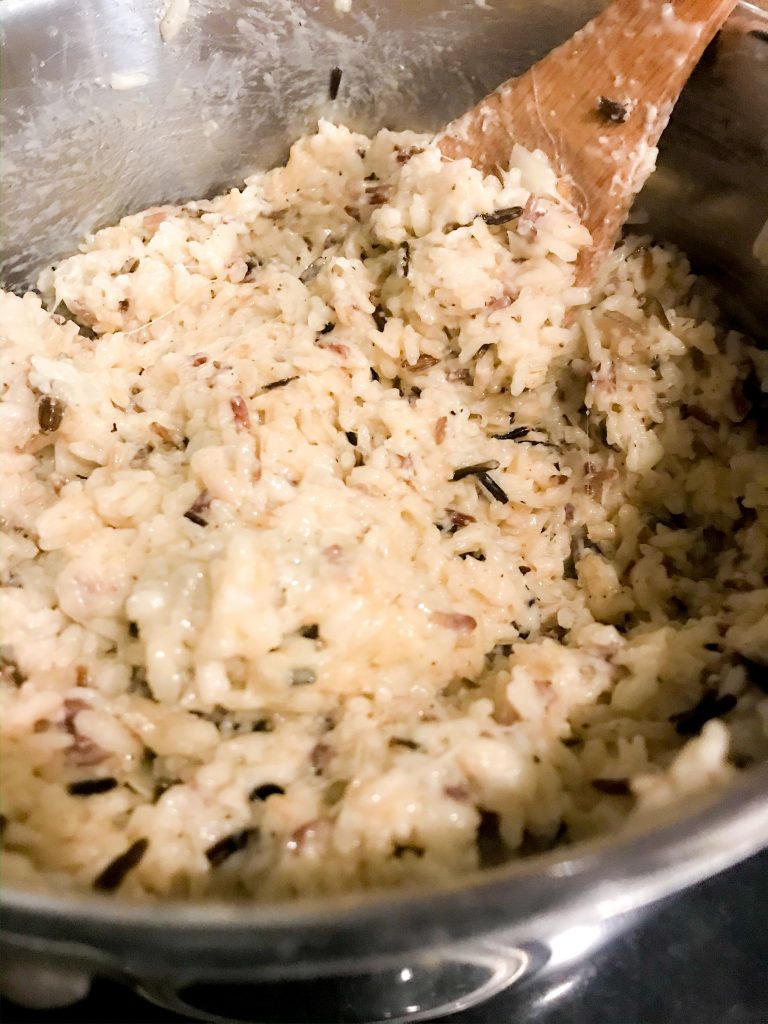 Quick and Easy Creamy Parmesan Rice
Prep Time: 5 min Cook Time: 20 min Serves: 6-8
Ingredients
1/4 cup butter
2 cloves Garlic minced
1/2 cup Onion minced
2 cups uncooked rice (I used a wild rice mix)
2 cups broth (chicken or vegetable would be best)
1 cup heavy cream
1 cup shredded Parmesan cheese
Salt and Pepper to taste
Saute garlic, rice, and onion in butter.
Add broth and cream and bring to a boil.
Lower heat and cover and cook for around 20 minutes or until rice is tender. Only stir occasionally.
Stir in Parmesan cheese and add salt and pepper to taste, let sit for a few minutes covered and serve warm.
Categories: Recipes, This and That
Tags: , cheesy rice, creamy Parmesan rice, creamy rice, Easy Recipe, Parmesan rice, recipe, rice, school night recipe, side dish