Prairie Wife's Stuff The Van 2022 Business Challenge
Posted December 12, 2022 by Prairie Wife -

Wyoming Food For Thought Project is an organization that is near and dear to my heart, and because of that, I want to encourage you to join me in my Stuff The Van 2022 Business Challenge.
I first met Jamie the founder and Executive Director of Wyoming Food For Thought Project when I began working at My Country 95.5 and it was clear to me that not only was she passionate about creating local solutions to battle hunger, but she is one heck of a good time!
We instantly bonded, and I loved that I was able to spend the last four years working to help her organization through My Country 95.5 and Townsquare Media.
Last year my co-host on the radio show, Drew, and I spent an entire week standing in front of Walmart East, helping Jamie collect money and toys for their annual Stuff The Van Toy Drive. It was cold, windy, and snowy…but every time someone came up and dropped off a toy, or a few dollars it reminded us how much what we were doing mattered.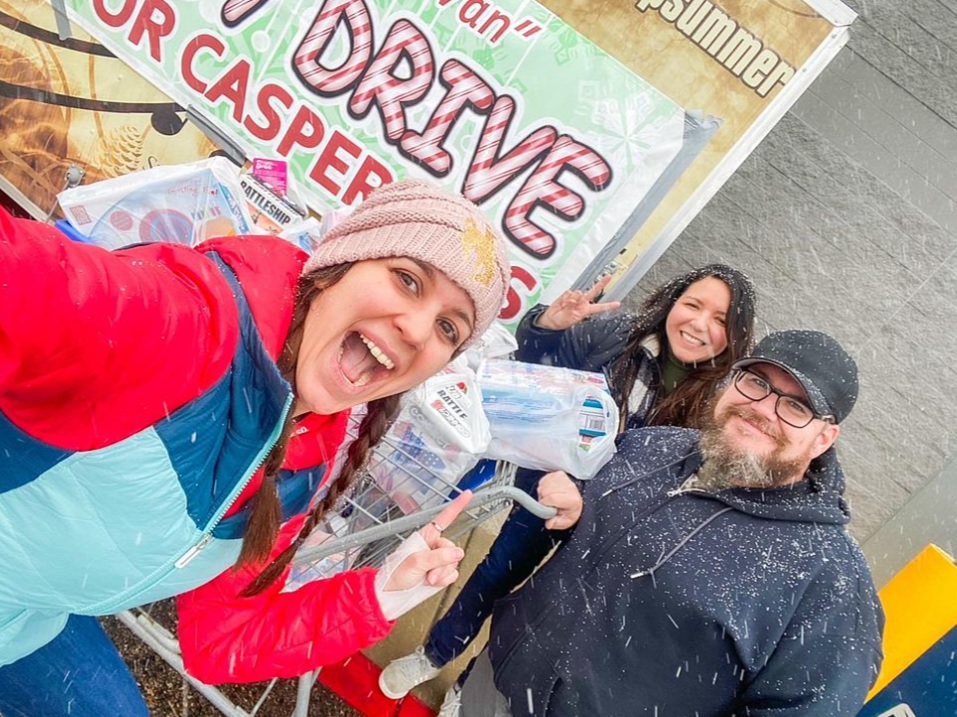 This year I am no longer working at the radio station but Drew, and the rest of the Townsquare team (along with dozens of volunteers from around central Wyoming), will be in front of Walmart East collecting toys and money from 7 am to 7 pm from Monday, December 12 to Saturday, Dec 17.
I'll be joining Wyoming Food For Thought Project and the Townsquare Team on December 15 from 8 – 11 am to help out!
As part of my time there, I want to throw down a business challenge! I'll be donating a cart full of toys, and I want you to stop by and do the same. Collect a few dollars from each of your co-workers and then pop by and have some fun shopping for local kids in need. Talk to your boss and see if they'd be willing to write a check to help WFTP ensure they meet their goal of providing every family in need with Christmas gifts to put under the tree.
I encourage you to remember that you aren't just making sure Christmas happens for thousands of local kids. Yes, you read that right WFTP and the local organizations they team up with are helping THOUSANDS of kids this year. You're giving the gift of hope and joy to their parents too.
I genuinely mean it when I say that every little bit helps.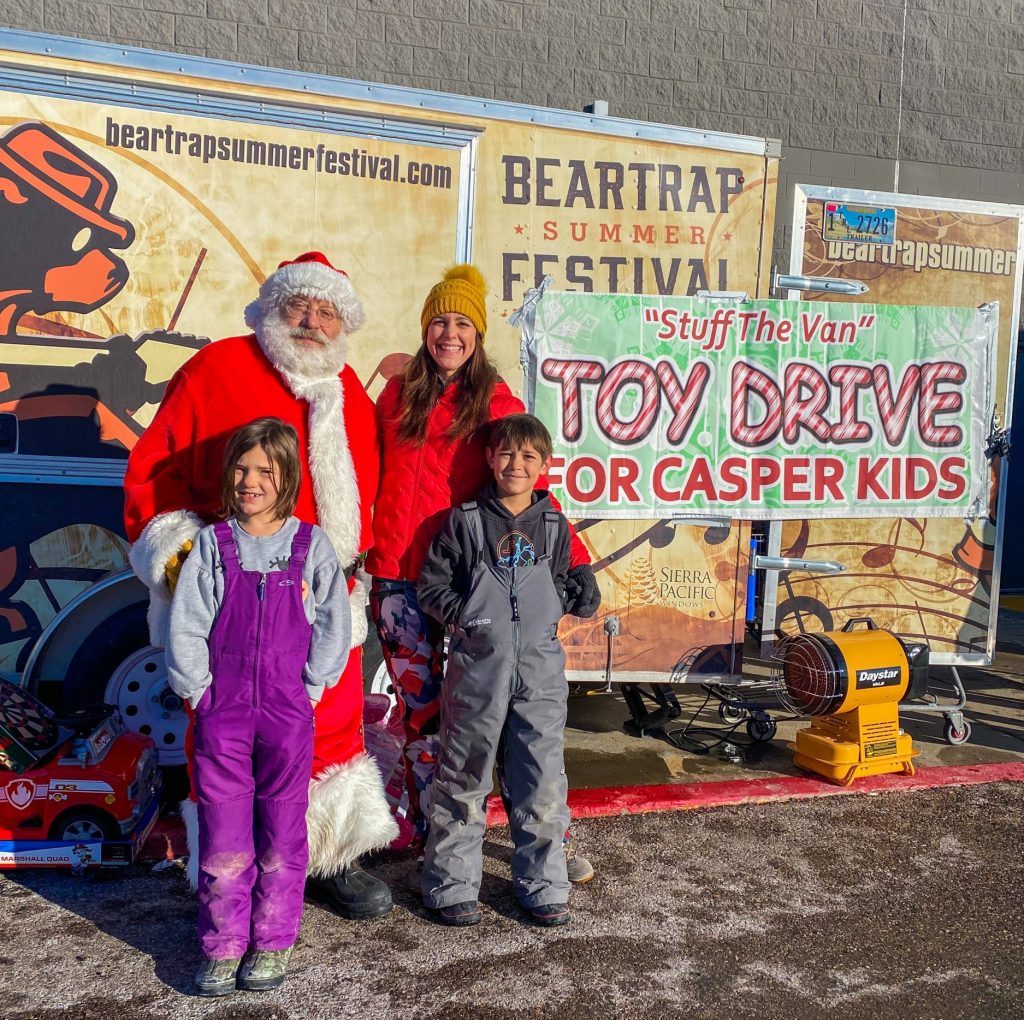 Even if you can't stop by at the same time I'll be volunteering, please take time to help out this fantastic cause this entire week from 7 am to 7 pm until this Saturday evening.
Not sure what to get?
Below is a list of what they need.
Gifts for all ages:
• Ear buds/headphones
• Pajamas
• Card games
• Wireless speakers
• Sports themed items
• Journals
• Puzzles
• Socks, slippers, fuzzy socks
• Bikes, skateboards, helmets
• Board Games
Gift cards (in the amount of $10, $15, $25, $50):
• Target
• Amazon
• VISA
• MasterCard
• GrubHub
• Ulta Beauty
• DoorDash
Gifts for children:
• Cars & Trucks
• Hot Wheels sets
• Nerf Guns
• Army men (& women)
• Dinosaur sets
• Crafts
• Minecraft, Fortnight, Star Wars
• Action Figures
• Dolls, Barbies, and accessories
• Legos
• Playdough sets
• Board Games
• Winter gear
• Body care sets
• Dress-up sets (prince, princess, swords, hats)
• Puppets
• Puzzles
• Bikes, skateboards, helmets, hover boards
Gifts for teens/young adults:
• Make-up & nail polish sets
• Sports equipment (football, basketballs)
• Winter gear (hats, gloves)
• Sunglasses
• Headbands, buffs
• Legos
• Cell phone cases & pop sockets
• Bath bombs/skincare facemasks
• Video games rated E
• Cross-body purses, clutches/wallets, jewelry
• Men & women's body wash sets & lotion
• Portable cell phone charger
• Yeti/Tervis style mugs/water bottles
• RC Cars, planes, etc.
• Board games
• Art sets
• Puzzles
• Fuzzy blankets
• Hoodies
Do you and your family need help to make Christmas happen?
Looking for a way to help where you don't have to leave your home?
Follow this link to donate online.
Want to help, but you're on a tight budget?
Learn about opportunities to volunteer below, click "see more" for a list of opportunities to help.
Categories: Life As It Happens, Prairie Life
Tags: , boys & girls club central wyoming, central wyoming charity, charity, helping kids, holiday giving, stuff the van, stuff the van toy drive, volunteer, wyoming food for thought project