Prairie Wife Virtual Book Club: November 2023 #giveaway
Posted November 3, 2023 by Prairie Wife - 7 comments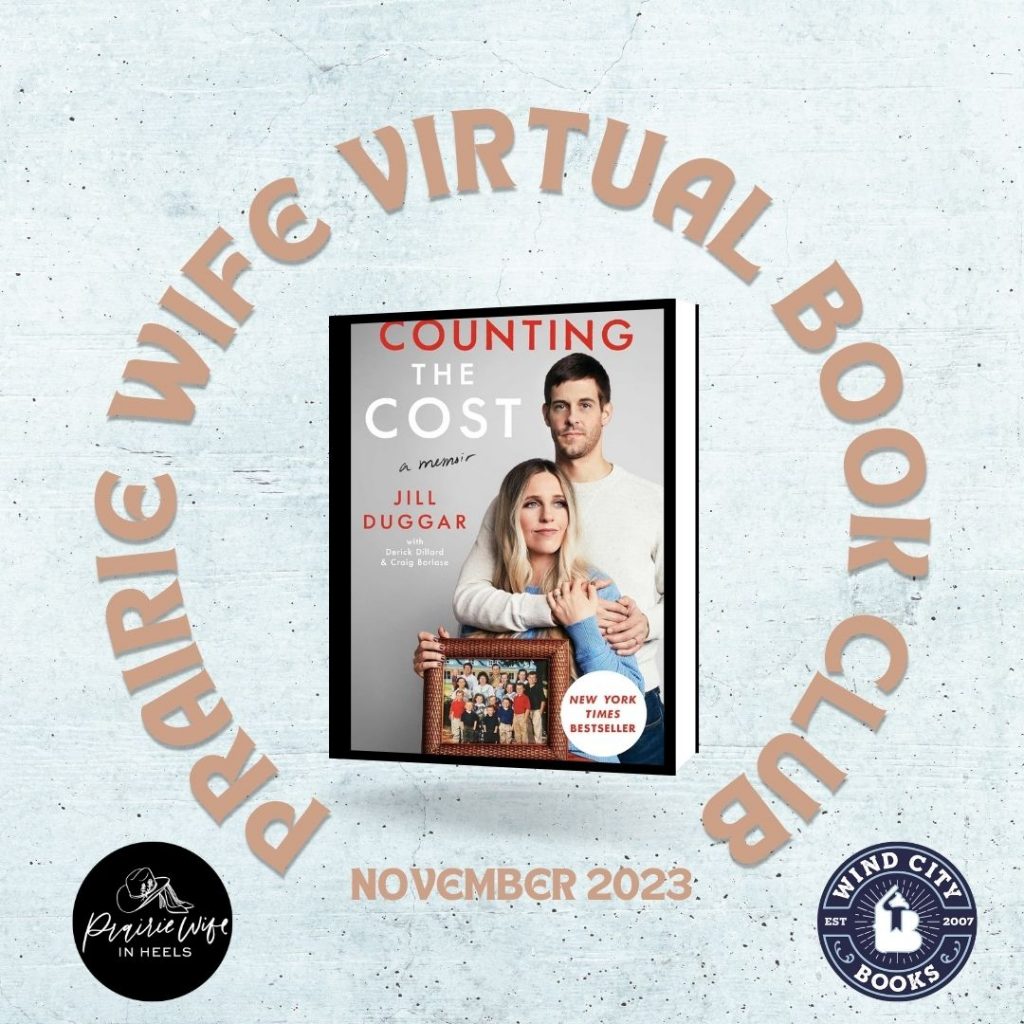 It's time to announce our book for the Prairie Wife Virtual Book Club: November 2023
This monthly Virtual Book Club is all thanks to Wind City Books, an Indie Bookstore in Downtown Casper, Wyoming.
Miranda from Wind City Books can ship you our book club book WHEREVER YOU LIVE, so please use the link provided below to purchase your Prairie Wife Book Club books.
If you're feeling lucky, you can also enter the giveaway at the end of this post to WIN a copy of this month's book. The winner will be chosen on Friday, November 10, so there will be plenty of time for the book to get to you before our Prairie Wife Virtual Book Chat!
So, how does The Prairie Wife Virtual Book Club Work?
It's easy (I promise) and available to ANYONE who wants to join.
You don't need social media because we're doing it all with Zoom!
At our hour-long Virtual Book Club meeting, we will heavily discuss this month's book using the questions given below the review as a guide.
HERE IS THE ZOOM LINK FOR THIS MONTHS VIRTUAL BOOK CLUB: Monday, November 27, 2023, 7 PM MST
Don't forget to enter our GIVEAWAY at the end when you're done learning about our book choice for the month.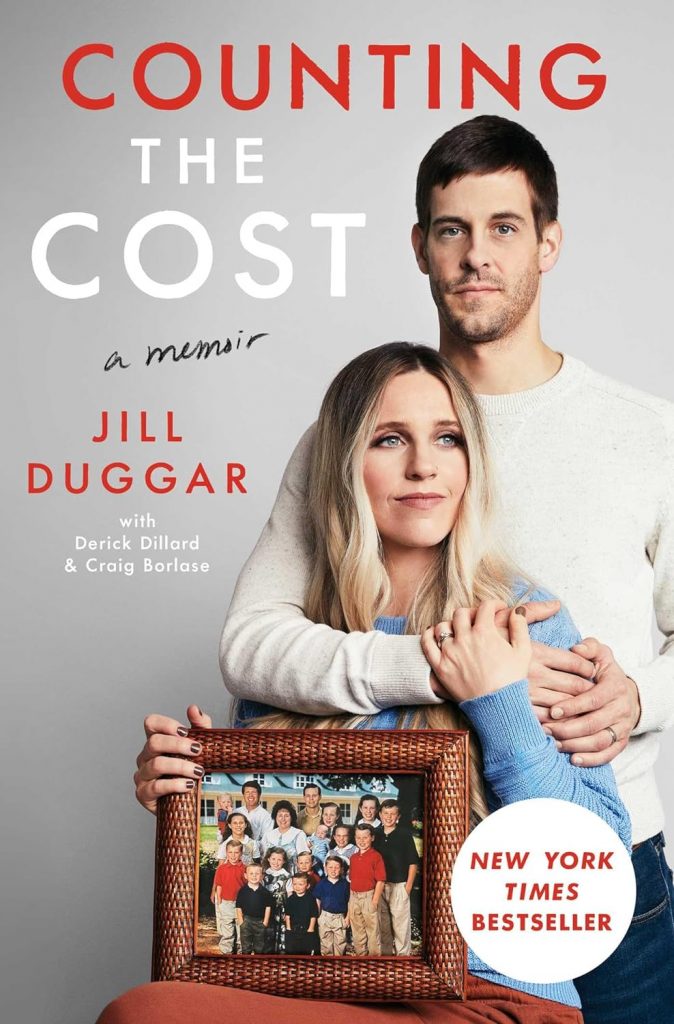 Counting the Cost: A Memoir by Jill Duggar
When the news broke that this memoir was being published, I KNEW I was going to read it. I was an avid watcher of the show "19 Kids and Counting" on TLC because 1. It was fascinating 2. I could watch it when the Cowkids were around. When I say I had NO IDEA what was actually happening, I mean…I truly had no idea. The first clue that there was more than met the eye was when it was released (years after the event) that Jill's older brother Josh was guilty of molesting his sisters and other young girls. I was so upset about how his wife was treated when the news broke that I wrote this post about the incident. The gist of the post was that what he did was NOT OKAY  but that it was not up to us to decide what his wife "had" to do in response. With the release of this memoir, a whole lot of other information came out about the entire family, and honestly, it all broke my heart. I can't wait to learn what Jill has to share and to chat about it with our book club group!
Here's what the publisher had to say about the book:
For the first time, discover the unedited truth about the Duggars, the traditional Christian family that captivated the nation on TLC's hit show 19 Kids and Counting. Jill Duggar and her husband Derick are finally ready to share their story, revealing the secrets, manipulation, and intimidation behind the show that remained hidden from their fans.
Jill and Derick knew a normal life wasn't possible for them. As a star on the popular TLC reality show 19 Kids and Counting, Jill grew up in front of viewers who were fascinated by her family's way of life. She was the responsible, second daughter of Jim Bob and Michelle's nineteen kids; always with a baby on her hip and happy to wear the modest ankle-length dresses with throat-high necklines. She didn't protest the strict model of patriarchy that her family followed, which declares that men are superior, that women are expected to be wives and mothers and are discouraged from attaining a higher education, and that parental authority over their children continues well into adulthood, even once they are married.
But as Jill got older, married Derick, and they embarked on their own lives, the red flags became too obvious to ignore.
For as long as they could, Jill and Derick tried to be obedient family members—they weren't willing to rock the boat. But now they're raising a family of their own, and they're done with the secrets. Thanks to time, tears, therapy, and blessings from God, they have the strength to share their journey. Theirs is a remarkable story of the power of the truth and is a moving example of how to find healing through honesty.
PREP QUESTIONS FOR OUR VIRTUAL BOOK CLUB MEETING
What do you think of the book's title?

How does it relate to the book's contents?
What other title might you choose?

What did you think of the writing?

Are there any standout sentences?

What do you think motivated the author to share her story?
Which scene has stuck with you the most?
Are there any people in the book whose perspective you wanted?
Do you think the author was honest?
Are there lingering questions from the book you're still thinking about?
Is this book overrated or underrated?
To enter the GIVEAWAY all you HAVE to do is let us know in the comment section below why you want to read our November 2023 Book Club Pick "Counting the Cost"
You can earn more points towards the giveaway using the Rafflecopter form below.
Categories: #GiveAways, Book Reviews, Reviews
Tags: , book club, counting the cost, Duggar family, Duggar scandle, Jill duggar, prairie wife book club, reality shows, TLC, virtual book club