A Few Words About the Duggar Family
Posted September 3, 2015 by Prairie Wife - 22 comments
I usually try and keep away from posts that might be controversial…as we say in our Prairie Wife Guarantee if you're looking for a place to discuss news and hot topics this isn't it…but I can no longer stay silent about the Duggar family and the terrible things that just keep on coming to light.
For those of you that are unaware, the Duggars are a family that until recently, had a reality show on TLC called 19 Kids and Counting. They are a large family whose  "desire is to make Christ known and [to help] others to see that the Bible is the owner's manual for life." Through their reality show they shared their way of life which includes homeschooling, chores, and responsibility of the older children to care for younger children. They have strict (by today's standards) rules in regards to dress code, dating, and physical contact. The world became fascinated with their family and charmed by their seemingly simple way of life. Their eldest son and two of their daughters have been married and had children while on the show.
Topic 1 Josh Duggar's past

Suddenly a few months ago their world fell apart. Though the incidents happened many years ago, it was released that Josh Duggar (the oldest of the Duggar children) sexually molested five young girls when he was 14-15 years old. It was revealed that two of the girls were Josh's sisters. While this was not news to the family (they were well aware of the incident when it happened and went out of their way to keep it quiet) their fans and society as a whole was horrified. For me personally I was outraged. This information should not have been released, and nothing good came from it. I wonder why so many people were surprised?  Unlike many others, I didn't think that their super strict religious beliefs would naturally result in sexually deviant behavior. But, I wasn't surprised because we should know by now that no one is perfect! Why shouldn't one of their 19 kids turn out to have problems?!
I think that the situation was handled badly. I respect that they kept quiet when this all happened, and I don't think they should be criticized for not making it public. For the safety of the victims I would probably have done the same thing. I think they were wrong when they chose not to give him access to professional help immediately. I support TLC's decision to pull the show and no longer back their family, and understand me clearly when I say that I think what he did is unacceptable and wrong.
Topic 2 Josh Duggar and Ashley  Madison
As if this weren't damaging enough, it then came to light that Josh Duggar was a member of a cheating web site called Ashely Madison. Ashley Madison is a Canada-based online dating service and social networking service marketed to people who are married or in a committed relationship. Its slogan is "Life is short. Have an affair." Imagine that, a man who as a teenager was a sexual deviant and never received treatment is now cheating on his wife (who has given birth to 4 children). As a vocal lobbyist that talked often about the bible and strong family values he is now the worst of hypocrites…again why the surprise? We know Josh is a sick man and honestly a politician that turns out to be a hypocrite…why are people so indignant? Just because you have been brought up to read the bible and had parents with the best of intentions that dosn't mean you are a good person. On the flip side, just because you have never been exposed to religion doesn't mean you are going to be a bad person!
Topic 3 Josh Duggar's wife
In the last week a Facebook post has gone viral about Josh's wife Anna and this is what prompted me to write this post. At the time of this post Josh's parents have readily admitted that what Josh did as a youth and now is wrong. "As parents we are so deeply grieved by our son's decisions and actions. His wrong choices have deeply hurt his precious wife and children and have negatively affected so many others." But they still love him and are offering him support as he receives treatment. As a parent don't we still love our children when they do wrong? To say you love them and continue to allow them in your life doesn't mean you condone their behavior.
Josh's wife has also chosen to stand by her husband…
In the previously mentioned Facebook letter this woman states "[Anna's] beliefs, the very thing she would turn to for comfort in this kind of crisis, are the VERY REASON she is in this predicament in the first place. How can she reconcile this? Her parents have utterly, utterly failed her." She continues on to say "We HAVE to teach our daughters that they are not beholden to men like this. That they don't have to marry a man their father deems 'acceptable' and then stay married to that man long, long after he proved himself UNACCEPTABLE."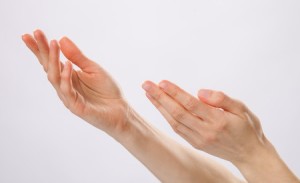 I get it, she thinks that Anna went from being a demure meek daughter to becoming a weak brainwashed wife. But I call bullshit. Who is this woman to say that the weaker choice is for Anna stay with her husband? Who is she to say that Josh is an unacceptable husband? The woman who wrote the letter may not choose to stay married to someone who has made those choices, but it is not our decision to make. Only Anna can make that choice. I also have to throw in this comment…was Hilary Clinton weak and brainwashed for staying with Bill?
To assume that because Anna was homeschooled and raised in a deeply religious family, that she will be unable to support herself and her children is ludicrous. Women with much less education have gone on to create wonderful lives for their families…where there is a will there is a way. She also wrote in her letter "Josh Duggar should be cowering in fear of Anna Duggar right now. Cowering. He isn't, but he should be." How on earth does she know if this is true? Has she been sitting in their house counseling them through this? Just because Anna isn't splashing her fury all over on social media doesn't mean that it is absent. Just because Josh isn't writing "please forgive me" all over Twitter doesn't mean it hasn't been said. I have never put on social media such private details about my life, and hopefully most of us wouldn't write terrible things about our loved ones for the world to see…especially in the heat of the moment.
For thousands of years women have found the strength to go against what society says is OK. Anna is choosing to stay with her husband, and her reasons are her own. We have no right to force her into our idea of what an acceptable marriage is. Any more than she can tell us to stay in a marriage that isn't emotionally fulfilling.
I for one have no idea how I would react to such a situation, and I hope to never find out. But, I assure you that whatever choice I make would be based on what I think is best for me and my family. Whether Anna chooses to stay or go I truly believe that the choice is hers, and hers alone, and I know it will be made after much thought and prayer about what is best for both her and her family.
Alright…sound off and let me know what you think about all this…I can't wait to get a conversation going!
Categories: Life As It Happens
Tags: , Duggar family, Duggar scandle, help for families, Josh Duggar, judgment, marriage, motherhood, Prayer, support