Keep Your Phone Charged with Mophie
Posted May 15, 2017 by Prairie Wife - 2 comments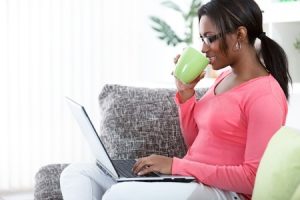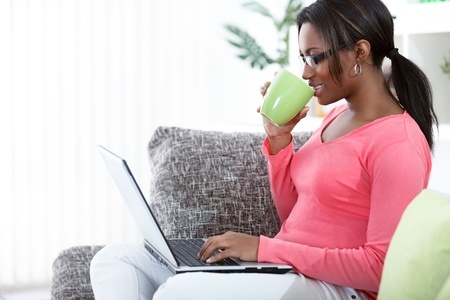 Like every other work from home mom I know, I hardly ever actually work from home.
I sneak in a few hours here and there while the bigger Cowkids are in school and the little Cowkids nap (or while they are distracted by the TV). One day a week the littlest go to preschool/daycare and allow me to put in actual office hours at the gallery, make phone calls to schedule interviews for the radio show without kids screaming in the background, and try and get ahead on blog posts (ha ha). The rest of the time is snuck in here and there on my phone as I sit waiting to pick kids up from school, have a second while the Cowkids are playing nicely or, while I hide in the bathroom…
That my smart phone is my constant companion is both a blessing and a curse. I am 100% guilty of becoming side tracked and starting out working and ending up with 13 minutes of time lost watching how-to videos and kittens and horses frolicking in fields together.
I am the absolute worst at remembering to charge my phone, and it always seems to hit 2% just in time for me to participate in a phone interview or when I absolutely have to respond to an email.
I've worked along side Verizon for almost a year now, and when they approached me to test out some battery packs I jumped at the chance. I knew that not only would they offer the perfect solution to my incredible inability to remember to plug in my phone but, they'd be the perfect companion for the soon to come long summer days spent at the park playing.
After all, nothing is worse than picking up your phone to snap that perfect picture, and finding out your battery is dead.
Take a look below at these two options!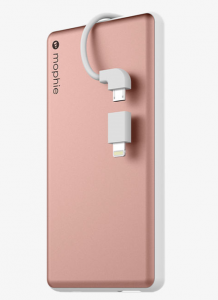 Mophie Powerstation Plus
This battery pack is incredibly easy to use. All you need to do is plug it in, let it charge, and then throw it in your purse. When you notice your phone battery is dying pull it out and plug it into your phone. It charges your phone as quickly as plugging it into the wall, and even has an extra USB port so you can charge other devices with it! When you press a button on the back, four lights will light up to indicate the charge level of your Powerstation. I particularly liked this feature because it allowed me to clearly see when it was time to charge my back up battery!
Mophie Juice Pack Air
The Juice Pack Air is a battery pack/protective phone case in one. Place the case around your phone and charge it up like usual. Your phone will charge along with the battery pack. When your phone begins to hit that under 20% battery power flip the switch on the back of the Juice Pack to green and it will begin to charge your phone. Like the Powerstation Plus, there are lighted indicators that let you know when you Juice Pack needs to be charged. I was a bit nervous about the protection that this case gives your phone but, I'm pleased to say that I accidently dropped my phone and it was 100% fine.
If I had to pick my favorite I'd say the Mophie Juice Pack Air was the most practical for my lifestyle. I liked that I could use the Powerstation Plus to charge other devices but, it was a bit of a pain to have to let my phone sit plugged in to it while it charged. I appreciated that I could use the Juice Pack Air to charge my phone at the exact same time that I was using my phone. It didn't add an uncomfortable amount of bulk to my phone and with all the cool colors (including rose gold) you can still have a stylish look to your phone.
What product looks like the best fit for you?!
Verizon sent these to me to try and review and I returned them two weeks later.
Stay tuned for a can't be missed amazing giveaway of a new Verizon product soon!
Categories: Reviews
Tags: , battery, mophie, mophie juice pack air, mophie powerstation plus, smart phone, tech, tech tips, verizon, work from home