An Open Letter to my Husband About Gift Buying
Posted December 16, 2016 by Prairie Wife - 6 comments
Dearest Husband,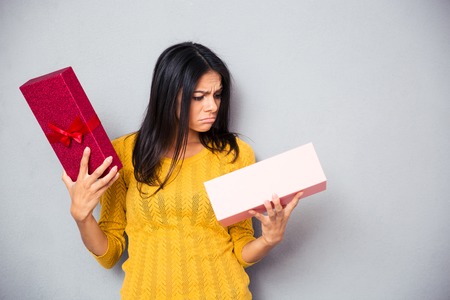 Tis the season for gift giving…and I'm just going to be honest…you can't win!
I get it, I'm a hormonal, selfish complicated ungrateful woman. I thank you from the bottom of my dark soul for loving me anyway.
This year, like every other, when you asked me what I wanted I angelically smiled and said "Oh nothing, I've got all I need."
Meanwhile in my head a list of things was scrolling by…
A weekend at the beach, a massage and pedicure with my BFF's followed by a movie and dinner (with you getting babysitting set up for all of us), a full nights sleep, a guilt free shopping spree at Target, a month of no grouching about the Amazon Prime boxes…anything you put a little bit of thought into…
I could on and on but you get the idea I'm really not picky…
Truthfully, I just want you to be able to read my mind, is it really that hard?
Cold hard cash or gift cards are pretty awesome. It's really the gift of guilt free spending. Being honest, I would probably buy the stuff anyway but we all know it'd be followed by major budget bummer guilt and then hiding boxes and wearing the stuff as inconspicuously as possible.
But then, if you do it too often, I begin to think that you have completely given up trying and then I start to spiral in the "Does he care at all, does her really know me?" vicious cycle.
The years I've bought my own gifts or told you exactly what to get have been OK but I was a bit pouty when you didn't even try to sneak something else under the tree.
Then of course it's super cute when you take the kids shopping and let them pick out their own gifts. The first year it was at Walmart and the guacamole bowl and deep brown lipstick were pretty funny, the next year at the local home and garden store was a little less so (though I did love the plastic swan planter)…and well…the shine has now worn off.
And is this the right time to mention my first Mother's Day?
There were those amazing boots you picked out but, I have to admit when I found out on the backside you got the idea (as in style, color and website) from a friend I was a bit disappointed.
It's wrong I know…after all I totally suck at getting you gifts. The go pro has never been opened, the amazing thumbprint safe thing still has yet to be mounted. I know the various guns and custom knives have been a big hit but, I get it.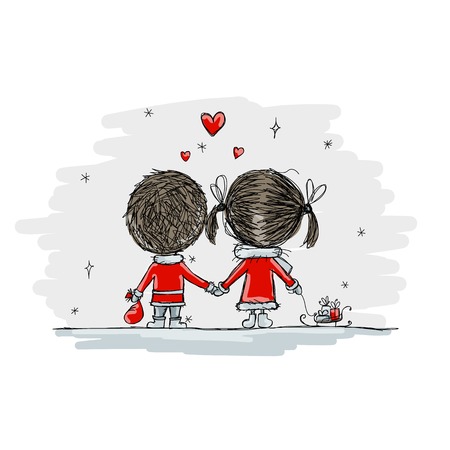 Gift buying for your spouse ain't easy.
Just know that in the end I meant what I said when I stated I have all I need.
Keep on putting in the effort, mix it up a bit, and know that I absolutely treasure the antique rosary from France and ox blood leather jacket, the roof over my head and our five beautiful children.
XOXOX
Your Wife
P.S. When in doubt stick with the cash and a mushy card…and maybe take the kids to a boutique instead of K Mart
P.P.S I had The Cowboy read this…and we both agreed it's about the thought and the trying not the actual gift.
What do you think readers? Are women hard to please or is it just me…it's OK to be honest I can handle it.
Copyright: vadymvdrobot / 123RF Stock Photo
Copyright: kudryashka / 123RF Stock Photo
Categories: Life As It Happens
Tags: , Christmas, funny, gift buying, gift guide, husband, letter, marriage, open letter, support