My 7 Favorite Central Wyoming Hiking Trails
Posted July 1, 2023 by Prairie Wife -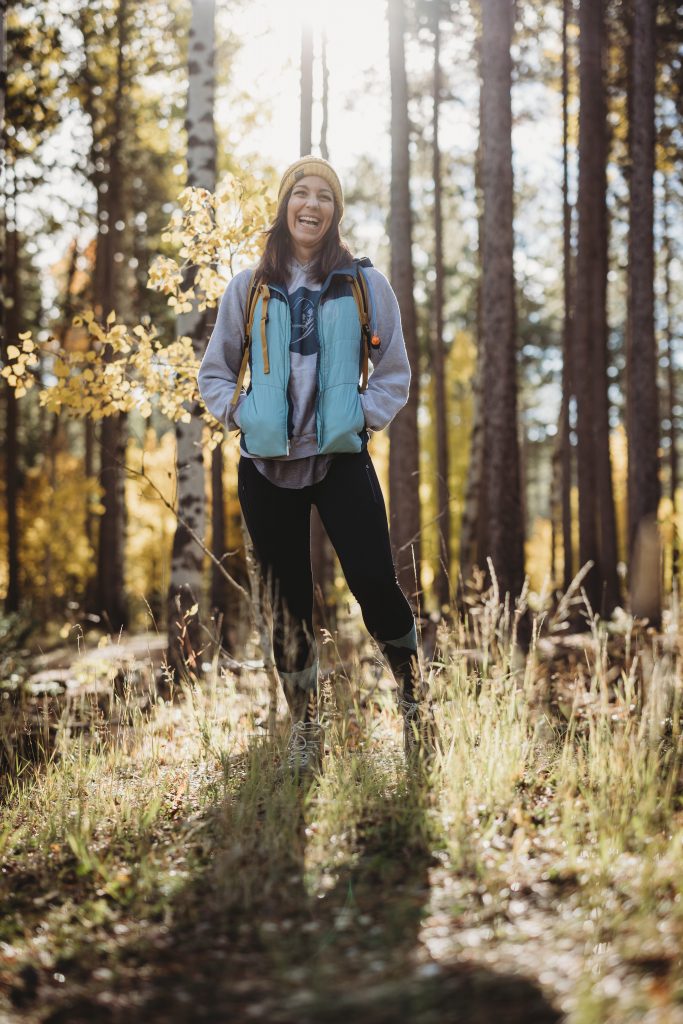 One of my favorite things about Social Media is how easy it is for readers to ask me questions. Lately, I've received multiple messages asking for details about the locations of my favorite Wyoming hiking trails.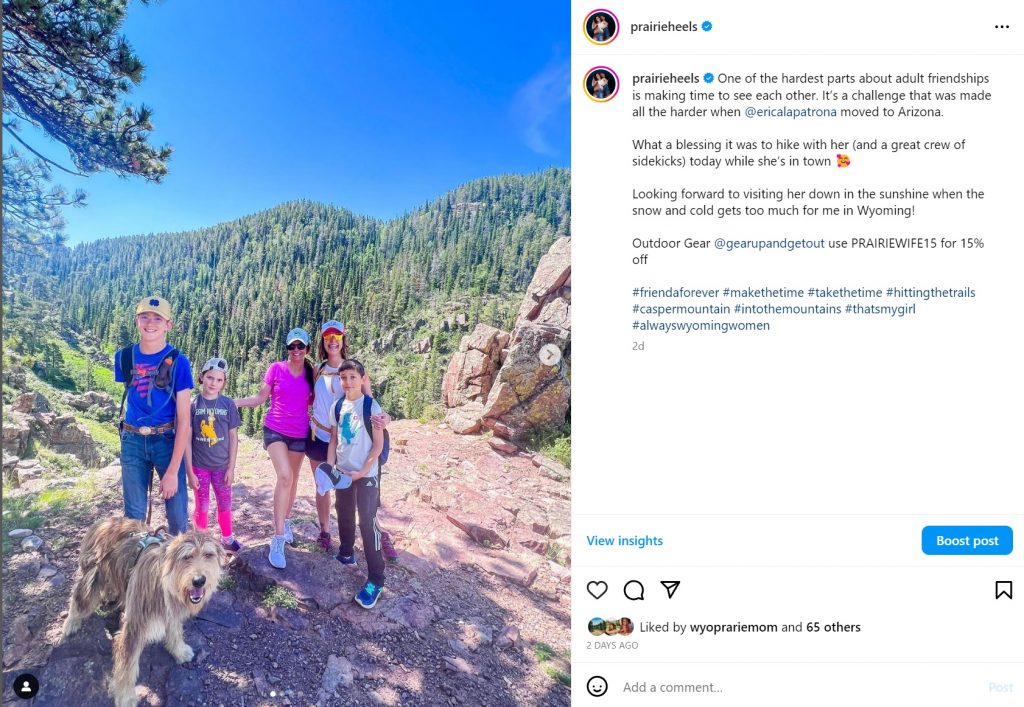 I thought it would be helpful to share 7 of my favorite trails with you and include detailed descriptions…descriptions that are way more helpful than the trail ratings you usually see. PLEASE always use sunscreen when hiking in Wyoming, the high altitude makes the sun extra powerful.
I've also linked to AllTrails maps because this is the trail app I've found to be the most accurate and helpful. I even used it when I hiked in the Alps in France.
Cottonwood Creek Dinosaur Trail
This short trail is less than a mile long and is located next to Alcova Lake. It's the perfect beginner trail because it is short, but it does have some elevation gain. I recommend including it in your plans for a day out as a family. Hiking the trail with your family will give you a good idea of how well your kids (and you) would do on a longer hike. With the lakeside location, plan to go for a dip in the water and play at Sandy Beach when you're done. BRING: Water
Eadsville Trail on Casper Mountain
This well-known local trail is a 5-mile loop. A loop is a trail that when followed, makes a big loop that will take you right back to where you began. The Eadsville trail is part of the well-maintained Casper Mountain Trail system and is clearly marked with blue diamonds on the trees. This trail is longer but has no extremely steep areas and offers a lot of shade and good stopping areas to rest along the way. It's a good one to take your family on but plan to make several stops for breaks and snacks. If you want to shave off about 2 miles from this loop you can take the Copper Trail (marked with orange triangles) which is a smaller loop. BRING: Water, snacks, bug spray
Esterbrook is a gorgeous mountain town located in Medicine Bow National Forest outside of Douglas, WY. There are several trails in this area, but the Sunset Ridge trail is a great one for somewhat experienced hikers. There is some elevation gain in this 1.8 mile loop trail, but the views (complete with a bench) are well worth the climb. There are huge rock formations and shady areas and it's definitely one that is worth the drive. Older children or children who are experienced hikers can handle this hike but plan to stop at least once or twice. BRING: Water, snacks, and bug spray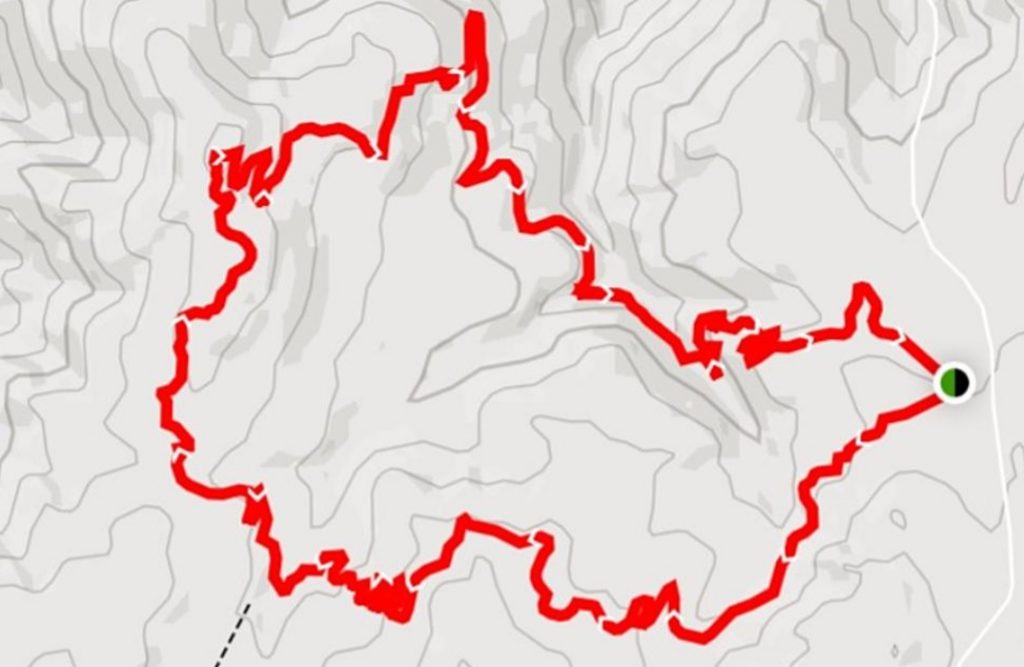 Duncan Ranch Trail In Glenrock, Wyoming
While this trail is the same length as the Eadsville Trail (and it's also a loop) I think it's a bit harder. It has a lot more elevation gain and loss, and the trail is a whole lot of up and down over and over. While there are some shadier areas (and a few creek crossings) this trail has several miles that can be very hot and/or windy. This is a popular mountain biking trail so remember they have the right of way. If your kids are experienced hikers bring them, but if they aren't leave them at home for this one. BRING: Water, snack, bug spray.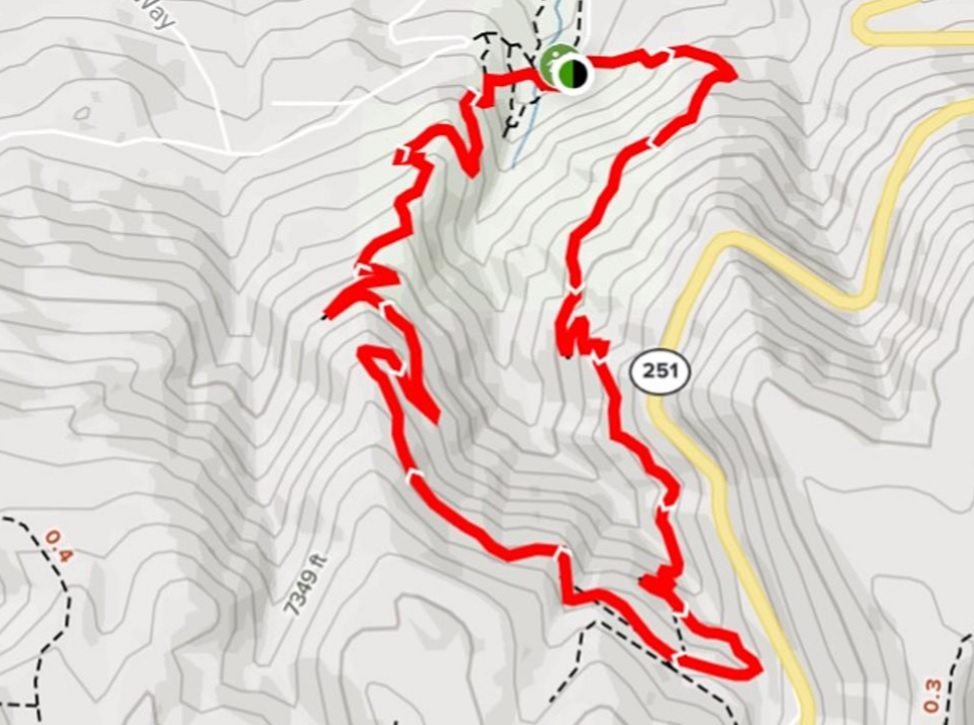 Bridle Trail, Rotary Park Casper Mountain
The Bridle Trail is likely the most popular and well-known trail in the Casper Area. It's actually 3 trails. With a shorter lower trail, a 3.2-mile middle trail (Split Rock), and an additional mile that can be added on if you choose to go all the way to the top. There are two ways to begin this loop trail, and I always choose to go up from the small parking lot area (rather than cross the bridge) it's incredibly steep but I'd rather go up it, than down. I have taken newbies on this trail and while it CAN be done plan to stop a lot and take over 2 hours. It's a fairly steep trail (both up and down) but there are lots of areas that are flat for a bit that help you recover. I recommend wearing hiking shoes rather than sneakers for this trail because it can be slick in spots. Active kiddos can handle this trail, but plan to stop at least twice and hydrate and have snacks. It really is one of the coolest trails in the area with wildflowers, trees, creeks, and waterfalls, massive rock formations, and epic views. BRING: Water, snack, bug spray, hiking shoes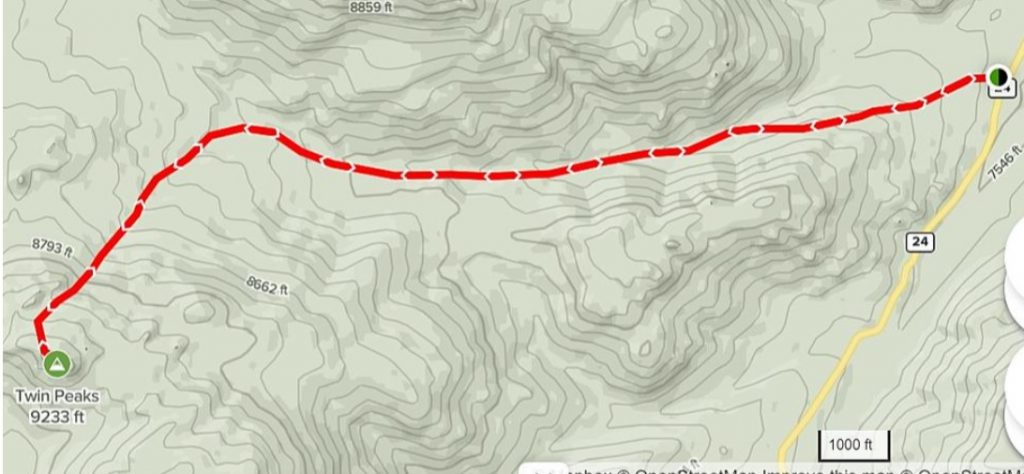 Twin Peaks Trail Between Glenrock and Douglas
Twin Peaks trail is an out-and-back trail, which means you follow the trail one way to a stopping point (in this case the summit) and then turn around and follow the same trail back out. This trail is about 6 miles (3 miles up and 3 miles back) but because you climb up to over 9,000 feet it can be a bit harder for inexperienced hikers. It's pretty steep in points and the trail isn't well-marked…unless you know what to watch for. Look for yellow carvings in the trees and piles of rocks to let you know you're headed the right way. And at the Y one mile or so in, take a right. The left will get you there but you won't be hiking in a beautiful forest alongside a babbling creek. At the summit, you'll need to do a bit of rock climbing if you want to get the best views. Heads up there is a lot of dirt road driving to get to this trailhead, but it's all through gorgeous scenery. Also, at that higher altitude bring a coat because even in the Summer it can be chilly…and hydrate. I don't recommend this trail for young kids or new to hiking tweens and teens. BRING: Layers of clothes, hiking shoes, lots of water, lunch, snacks, bug spray NOTE: There are parts of the drive up and trail where there won't be any cell phone service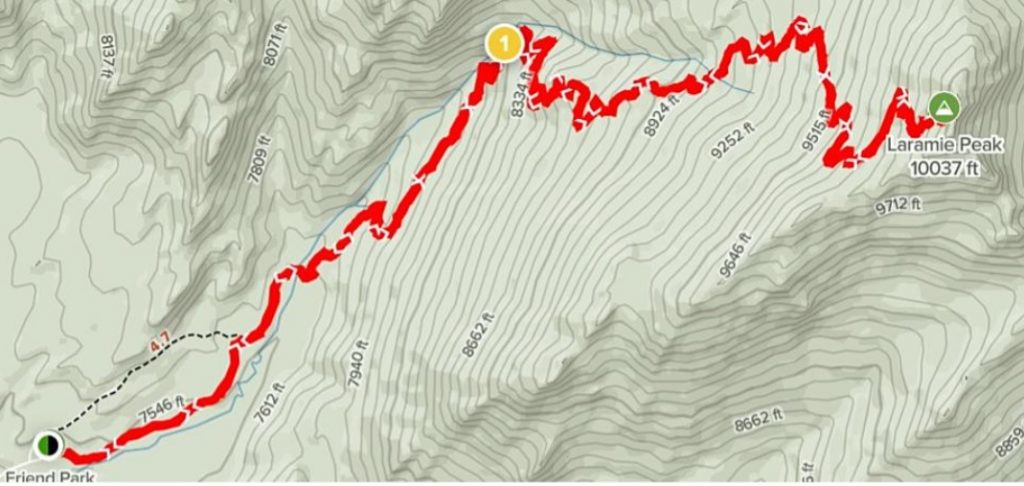 Laramie Peak is another out and back trail, and it totals almost 10 miles. The summit of Laramie Peak is over 10,000 feet (which is above the tree line) so extra precautions need to be taken. Try not to be on the summit after 1 pm and make sure to bring along extra water (and consistently drink it) so you don't get altitude sickness. Pack along some high protein and high carb snacks, sit in the meadow right before the last miles up to the summit, and fuel up for the steep hike ahead. The last mile can be brutal but the views at the top are well worth it. Again, higher altitude means cooler weather so wear layers. The trail is well maintained, travels through some gorgeous mountain scenery, and is worth putting on your bucket list. BRING: Layers, Water, Snacks, Hiking Shoes, Bug Spray NOTE: There are parts of the drive up and trail where there won't be any cell phone service
Do you have a favorite Wyoming hiking trail? Let me know if the comments so I can add it to my list!
Categories: Health and Wellness, This and That
Tags: , central wyoming, hike with kids, hiking trails, hiking trails in wyoming, what to do in wyoming, where to hike, Wyoming