If You Must Hate, Hate the Division of Our Nation And Become the Change
Posted June 23, 2020 by Guest Poster -
Below are words written by a local community leader, Keisha Simmons.
I heard her speak at a local event held in combination with our local law enforcement earlier this month, and I haven't stopped thinking about it since.
I reached out to Keisha and asked her if I could share her words with my readers, and I am beyond humbled and thankful that she said yes.
Take the time to read her words, and let them soak into your soul, and then…become the change.
Law Enforcement Oath of Honor
On my honor, I will never betray my badge, my integrity,  my character, or the public trust. I will always have the courage to hold myself and others accountable for our actions. I will always uphold the constitution,  my community and the agency, I serve.
What the world witnessed with Mr. Floyd's murder is nothing new to us. The frustration and anger for hundreds of years for the failure of police reform practices and the criminal justice system is justified.
It's the people versus a system that was founded on racism.
We do not all "fit the description."
George Floyd's death touched the blind.
The whole world can now see.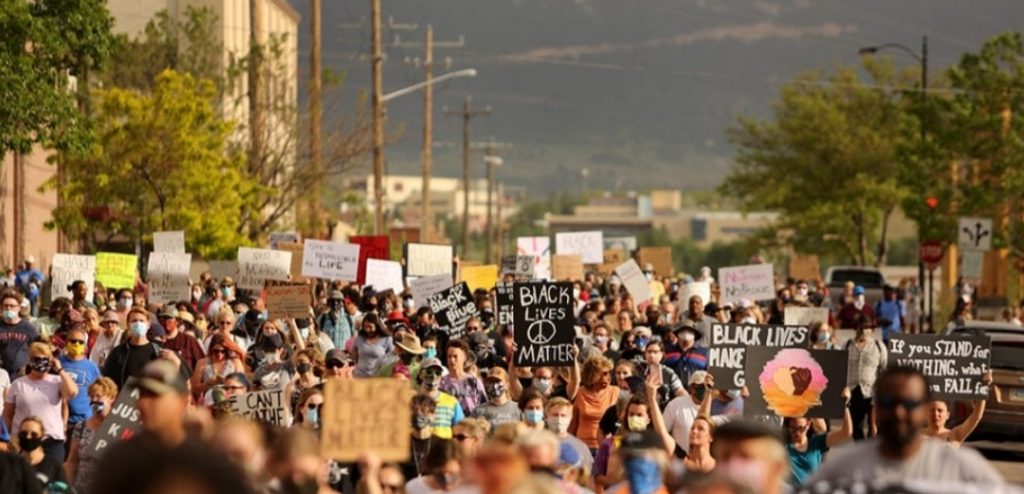 In the history of the United States, all 50 states have never been able to agree on anything.
And for the first time, all 50 states have kneeled, held protests, marched, and held moments of silence and vigils against police brutality…and it has carried over to other countries around the world.
We are hungry for impactful change. 
I heard this question echoed across the world, "What can I do?"
A great start would be to hold ourselves accountable for our own actions.
Healing our own hearts from biases and past hurts.
Speak up and hold our law enforcement accountable on an oath that they all took to not betray their badge or the public's trust.
When George Floyd cried out for his mother, every mother's heart became one and broke.
We all wanted to save him.
What if that was my boy?
What if that was your son?
Our youth needs this universal unconditional motherly love.
We need to create safe havens for them to heal their hearts.
Our youth need fathers to protect them, guide them, love them, support them, and to be positive role models.
Our youth are our future.
Get involved in the community. 
Get to know your neighbor.
Reach out to each other.
The mental health crisis is higher than ever.
We need to be healing each other.
Tell people you genuinely love them.
We all have a story to tell that has created bitterness, frustration, anger and hurt. Myself included.
Reach out and grab a coffee and listen to each other's stories.
Help others to understand.
Research who is running for upcoming elected positions, to see who the best candidate would be most beneficial for ALL OF US.
Then register to vote, and go vote!
My generation is old enough now to be running for these elected positions. 
Let's start getting in there.
This is the generation to bring change.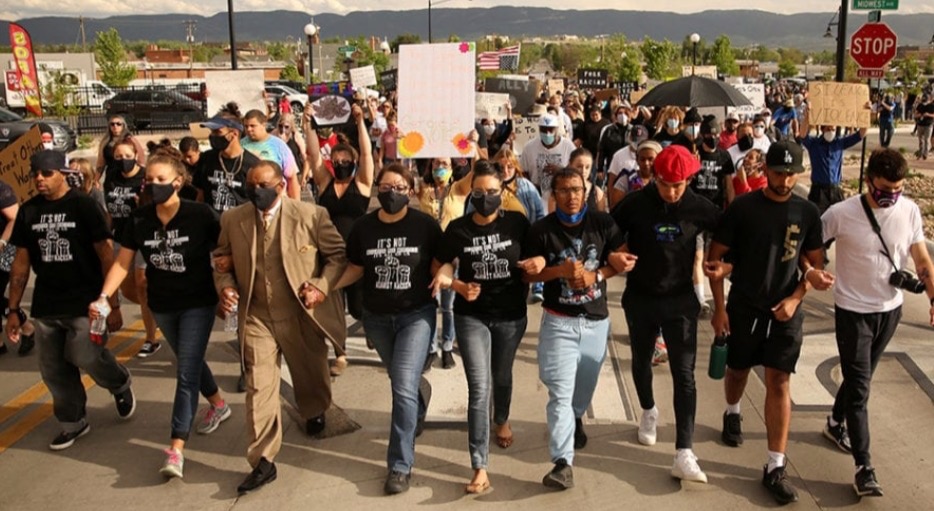 This is the era of renewal and a chance to create a new productive way.
Now is the time to overcome our pain, our longing to belong, our desperation to end the war on people of color, especially on our men.
It's time to stop being tolerated and to start being accepted.
I've been alive long enough to see this country pull together as ONE, uniting hand in hand when a crisis occurs.
This is yet another one of those times.
If you must destroy- destroy racism, injustice, racial profiling, and hate.
If you must hate- hate the division of our nation and become the change.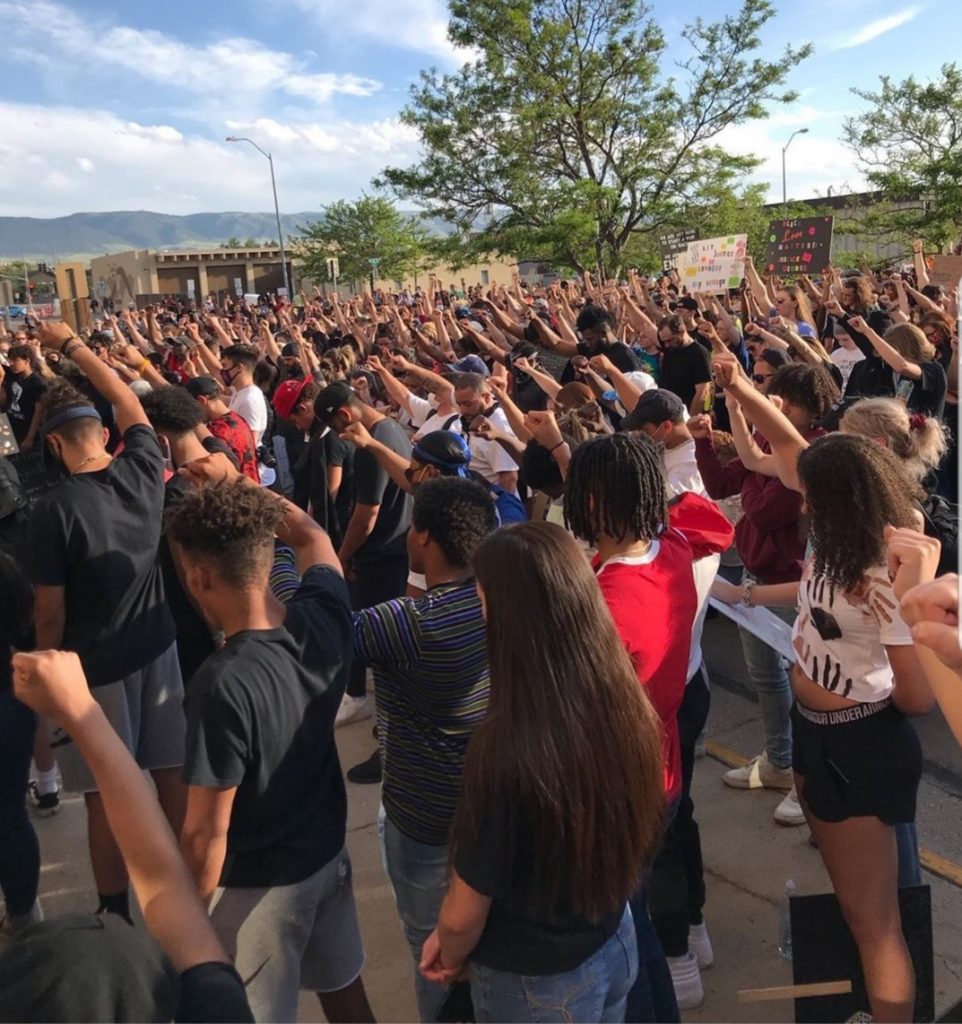 In elementary school, we said the pledge of allegiance every day.
I was reciting it the other day and two words stuck out.
Indivisible- not separated into parts, existing as a single whole.
Liberty- the state of being free in a society from oppressive restrictions.
Starting now, we shall unite as one nation under God.
We shall be INDIVISIBLE in LIBERTY and WE ARE the justice for all.
NOTE from Praire Wife: I've said it before and I'll say it again, we must shine a light on the darkness.
I would rather open myself up to new conversations, new ways of thought, and possibly say the wrong thing than not attempt to make any change at all.
Let's get talking.
If you would like to learn more about how you can "become the change" on a local level follow this link.
Categories: Life As It Happens, Prairie Life
Tags: , become the change, black lives matter, BLM, guest posts, Keisha Simmons, local leaders, prayer vigil, Speech, support