Great Books for Young Girls
Posted September 3, 2014 by Prairie Wife -
A few months ago I did a post sharing some great books for young boys to read. Now it's time for books for young girls! These books are probably best for 2nd to 5th grade girls, and some may be best to read along with your second grader. When reading books with my daughter I look for characters that are bright and vivid and feed her imagination. Strong girls who aren't afraid to try new things are great, but I am hardly against princess and fairy books. Sometimes a good old fashioned book that's just plain fun will lead us to more serious conversations, and after all I often read to escape the pressures and stress of the real world!
Some of these books are favorites from my days as a teacher and others were my favorites as a kid! Make sure you let me know what you think in the comments, I'd love to hear what books your young girls get excited about, or any new series I may have missed! As always just click on the pic to go right to Amazon.com and purchase the book(s).
These Junie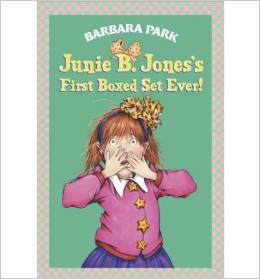 B. Jones Books were favorites in both my first and second grade classes. Junie B. is a little girl who marches to the beat of her own drum, and causes a lot of problems for adults around her. The books start with Junie B. in Kindergarten and your kids can read and grow along with her. The silly problems and mix-ups often hide important life lessons, and every little girl can relate to Junie B Jones's joys and fears!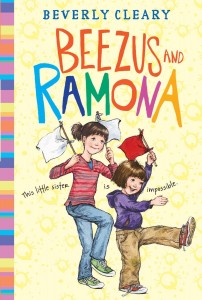 Junie B. Jones reminds me a lot of one of my favorite characters to read about as a child, Ramona Quimby. Beezus and Ramona is the first in a series of  8 books about the Quimby family. Revisiting her books with my kids has really made me appreciate what an amazing author Beverly Cleary was! The books are fun for my daughter who adores Ramona's antics and my son relates to the frustrations of her older sister (and I know he'll love the books about her neighbor Henry Huggins). Not to mention I love taking a journey down memory lane myself!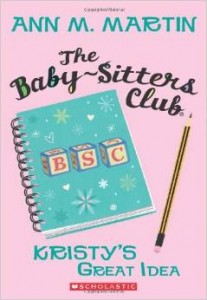 I feel like I don't even need to justify why these books are so amazing…after all I'm guessing most of my readers read these books as a young girl too! Full of strong female characters this book encourages girls to be responsible and be problem solvers. As a young girl Mary Anne was my favorite but each of the main characters is so different every young girl will find her own favorite! As a mom I enjoy that these girls don't have parents that are completely out of the picture (or simply a joke) and the variety of issues discussed from friendships, trouble at school, boys, and sibling problems is wonderful.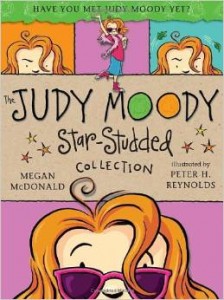 Judy Moody is a wild card with a personality and style all her own. Her family is a typical family full of love, laughter and more than a little trouble between her and her brother "Stink". Her modern day problems add an extra twist and will have you daughter begging to read "just one more chapter!" As a fun side note there is super cute movie out, Judy Moody and the NOT Bummer Summer. If you're having some trouble convincing your daughter to try the books, watch the movie together…she'll be begging for the books!
Categories: Book Reviews, Reviews
Tags: , Book Review, books for girls, books for young girls, family, kids books, strong girls