Give the Gift of a Visit from the #WDACheeseFairy this Holiday Season #Giveaway
Posted December 9, 2016 by Prairie Wife - 48 comments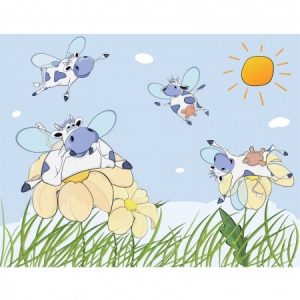 It's been way too long since we've had a visit from the #WDACheeseFairy!
I'm sure she's spent the last few months basking under the sun, eating luscious green grass, and catching up with the herd.
Now that it's the Holiday season she's ready to spread some seasonal joy with the always popular gift of cheese!
I love to hear about other's holiday traditions so I thought it would be fun for you to share with us a special holiday tradition that involves the person you think would LOVE a visit from the #WDACheeseFairy.
As a child we spent every Christmas Day over at my Grandma Bea's house. She spent hours cleaning and preparing a feast for all of us to enjoy (something I never truly appreciated until I became an adult and hosted my first holiday meal). My absolute favorite part of the meal was the chicken nuggets…crazy right? She always made some for the picky eaters and it was a treat for me because Ma never made them for us! I know that she would love this beautiful basket of artesian cheese to share with her guests!
All you have to do to nominate a loved one (family, friend, co worker, or even neighbor) to receive the gift of cheese from the #WDACheeseFairy is share a Holiday Memory below that has them in it! Let us know why you think they'd love a basket. Please make sure you know their address so we can have the #WDACheeseFairy deliver their artisan cheese basket to them just in time for everyone to enjoy for the holidays!
This #giveaway will end 6pm MST on December 16!
Categories: #GiveAways, Reviews
Tags: , #WDACheeseFairy, cheese fairy, family, Giveaway, holidays, memories, tradition, western dairy association