Crock Pot Honey Chicken and Vegetables
Posted March 28, 2023 by Prairie Wife -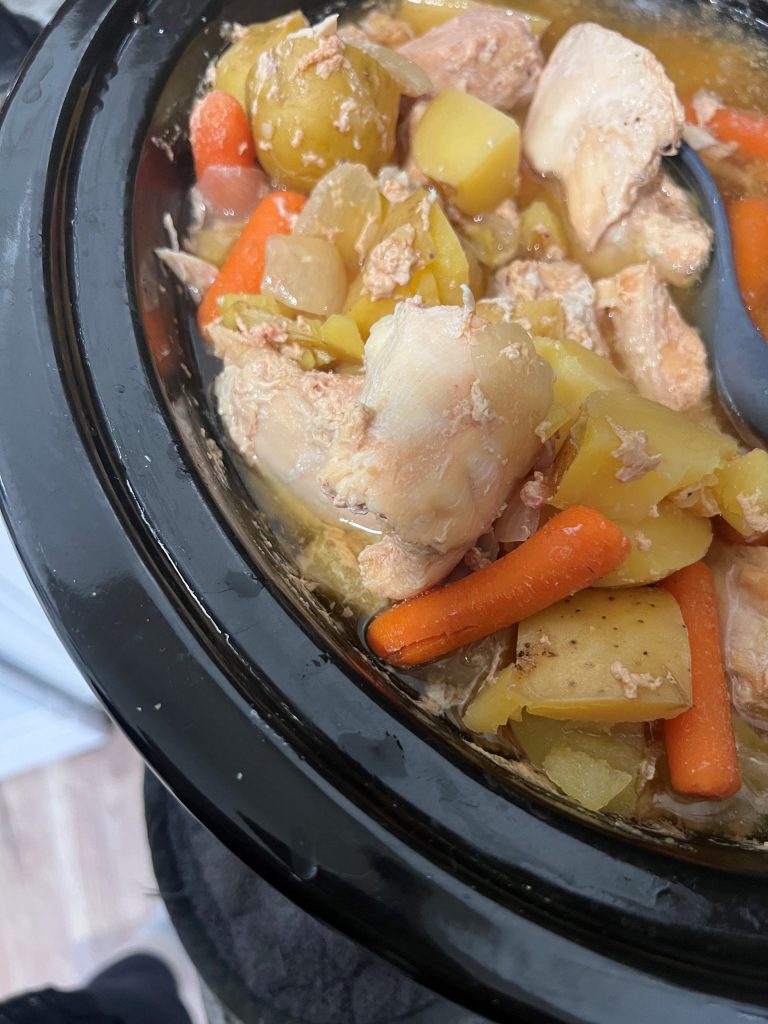 I can't believe I am just now sharing this Crock Pot Honey Chicken and Vegetables recipe with you!
It has been a regular meal around here for years, and it's pretty easy to see why.
Not only is it healthy (you can make it even healthier by adding more vegetables to the recipe), but it's tasty and easy to make.
The leftovers also make a great lunch the next day, which is always a win!
Crock Pot Honey Chicken and Vegetables
Prep Time: 10 minutes Cook Time: 4-10 Hours Serves: 8
Ingredients
4 Large Chicken Breasts chopped into large chunks
8 Medium Potatoes cut into medium chunks
1 Small Onion cut into bite-size pieces
1/2 of a 3lb bag of Baby Carrots
3 bulbs of Garlic, minced
1/2 of a 32oz Box of Chicken Broth
1 Cup of Honey
Salt and Pepper to Taste
1. Place all of the ingredients into your Crock Pot.
2. Set the timer and place the lid on Crock Pot.
3. Serve warm. Store leftovers in the fridge.
NOTE: Some people worry about letting the Crock Pot cook their meat. I can tell you that I've never had a problem with the meat being cooked all the way, even on the 4-hour setting. BUT if this concerns you, cook the meat up quickly in a pan on the stove and add it to the ingredients in your Crock Pot (including the juices in the pan).
Looking for more Crock Pot Recipes? Try our Crock Pot Creamy Tomato and Tortellini Soup
Categories: Recipes, This and That
Tags: , chicken, Crock Pot, easy recipes, honey chicken, recipe, school night recipes