Cold Spaghetti Salad With Vegetables
Posted September 9, 2022 by Prairie Wife -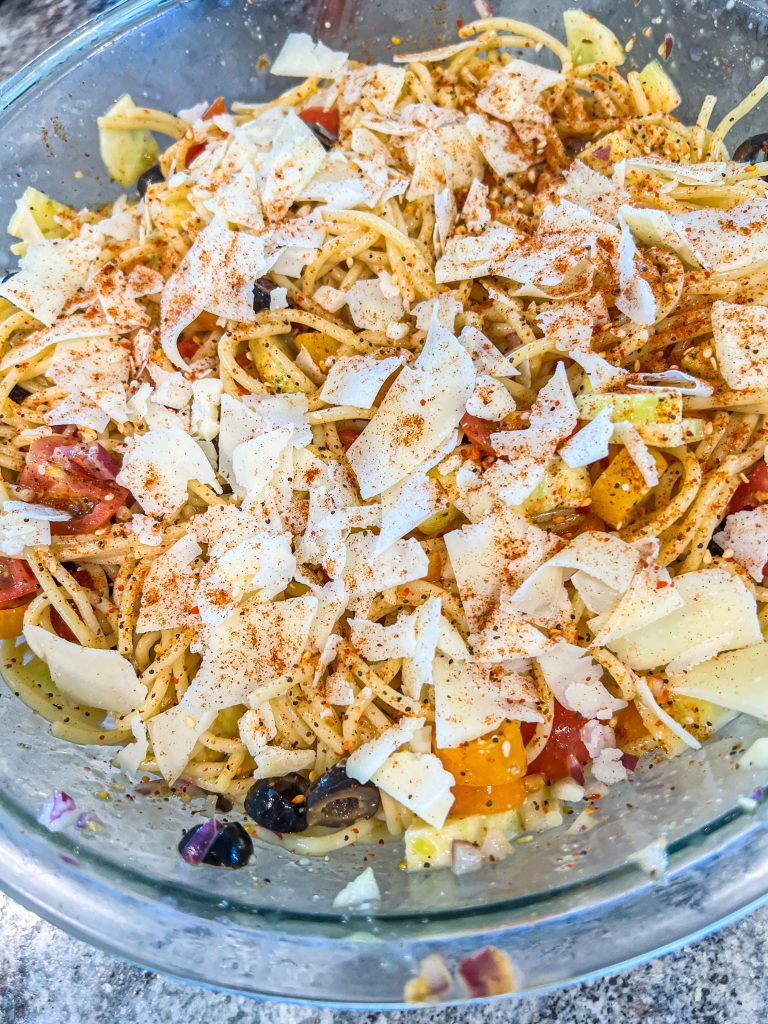 I admit that "Cold Spaghetti Salad With Vegetables" isn't the sexiest name for a recipe, but I couldn't think of anything else that was a good fit!
I could add words or phrases like…
Delicious!
Amazing!
Easy to make!
Sure to, please!
World's Best!
But why waste your time?
This Cold Spaghetti Salad with Vegetables is a hit whenever I make it!
We had a big BBQ over labor day weekend, and I doubled the recipe to feed the large crowd. Even with twice the normal amount of this salad…only one cup was left over at the end of dinner.
And YES, it does taste just as good the next day!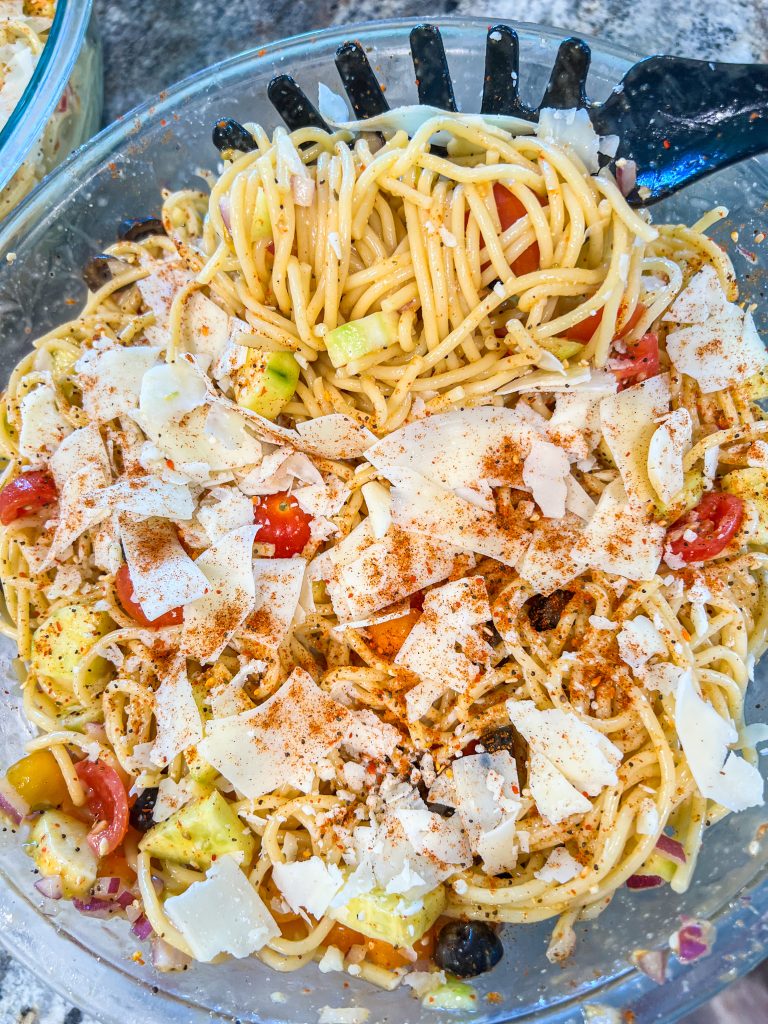 Cold Spaghetti Salad With Vegetables
Cook Time: 20 Minutes (boiling spaghetti) Prep Time: 10 Minutes
Ingredients
1 Package Uncooked Spaghetti
3 cups of chopped Tomato
3 Cucumbers peeled and chopped
1/4 cup diced purple onion
1 Can of Sliced Black Olives drained
3-5 Cups of Italian Dressing
2 Tbsp McCormick Salad Supreme Seasoning
1/4 cup Parmesan Cheese
Cook Spaghetti following instructions on the package.
Chop up all the vegetables and place them into a large bowl.
Drain the cooked spaghetti and rinse with cold water.
Combine ALL the remaining ingredients, EXCEPT parmesan cheese.
Make sure the salad is mixed well.
Top with parmesan cheese and sprinkle some more Salad Seasoning on top.
Store in the fridge until it's time to serve.
NOTES
How much Italian dressing you use depends on personal taste
You can add in other vegetables like sweet peppers or zucchini
Kids may not like the raw onions, so feel free to leave them out
Categories: Recipes, This and That
Tags: , BBQ food, cold spaghetti salad, pasta dishes, recipe, side dishes, vegetarian dishes