Closet Cravings: May/June 2022
Posted May 17, 2022 by Prairie Wife -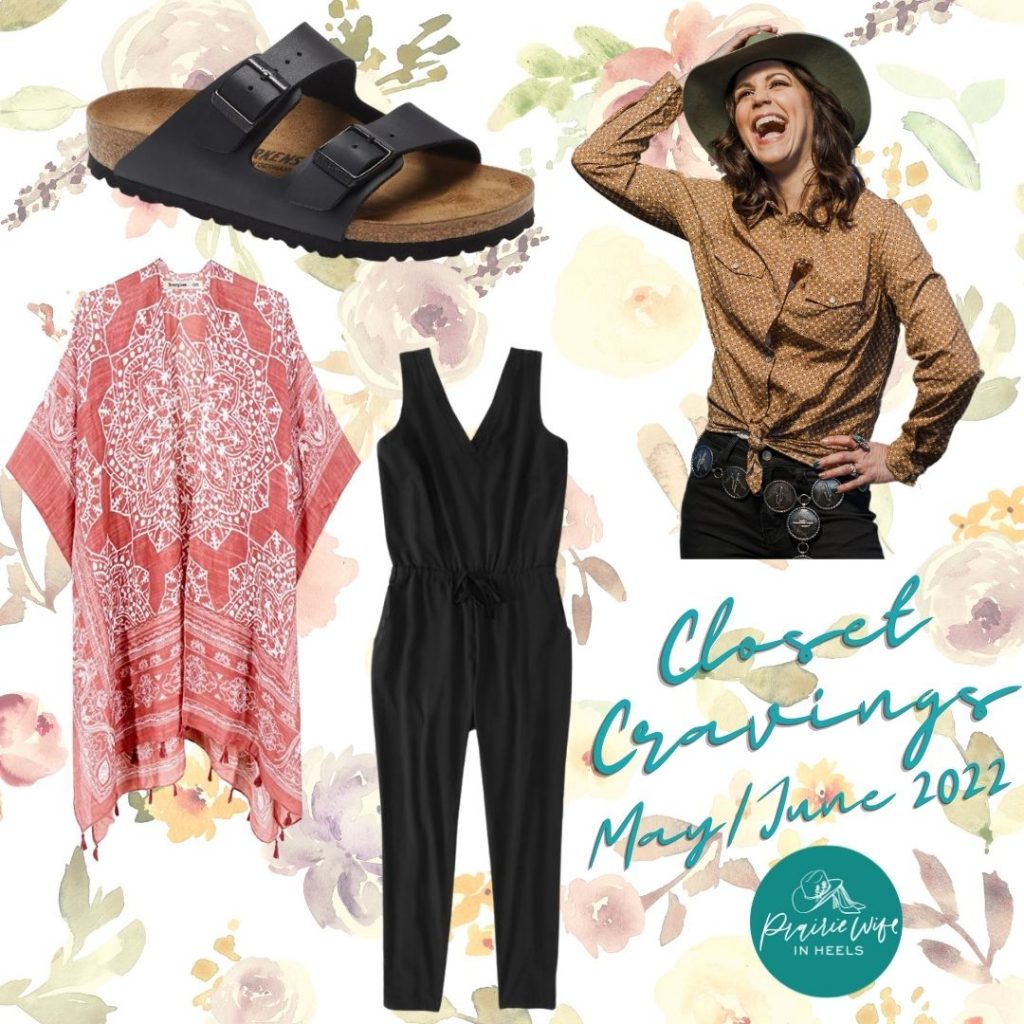 The sun has been shining more often than not (thank goodness), and it's time for our May/June 2022 Closet Cravings.
It's finally time to slip on shoes that show off our toes and get a bit of sunshine onto our shoulders!
The clothing I'm craving definitely reflects the warmer weather, but also doesn't ignore the fact that in Wyoming we still will have freezing temps at night.
Vintage Western Style Snap Shirts
Western fashion is everywhere now, not just at the rodeo or country music concerts! These vintage snap shirts are as practical as they are cute, and you can find them in looser styles, or a slimmer fit like the one I'm wearing from The Painted Pony (use PRAIRIEWIFE15 for 15% off). These tops look great with jeans and cowgirl boots but can also be worn unbuttoned over a tank top with shorts. I also love to wear this style of shirt untucked with a pair of distressed jeans and sandals, or tied up over a maxi dress!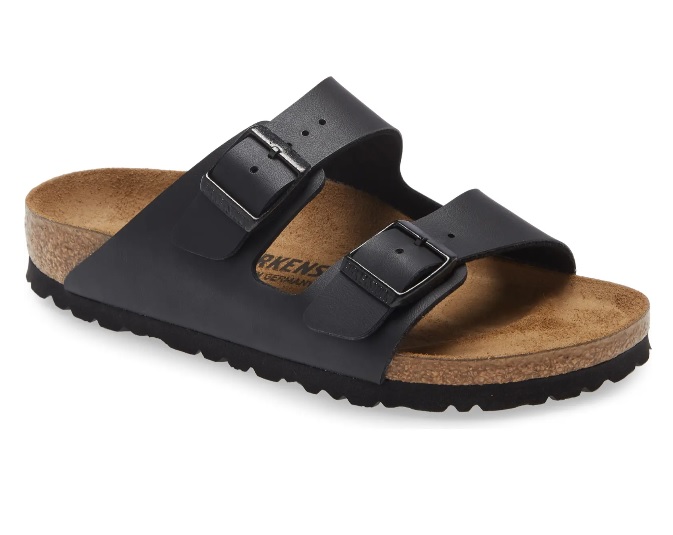 The '90s are back, and while some may say that Slide Sandals never stopped being in style, it's safe to say that they are now definitely a THING. Many people will argue that wearing them with socks is still a big NO, but I have to admit that more often than not when I get done with a hike the first thing I do is take off my shoes and slip into a pair of these…while wearing my smart wool socks. This style of sandal works with pants, skirts, dresses, and shorts and comes in a variety of colors and patterns. It's also worth mentioning that they can be found on feet that belong to every single age possible!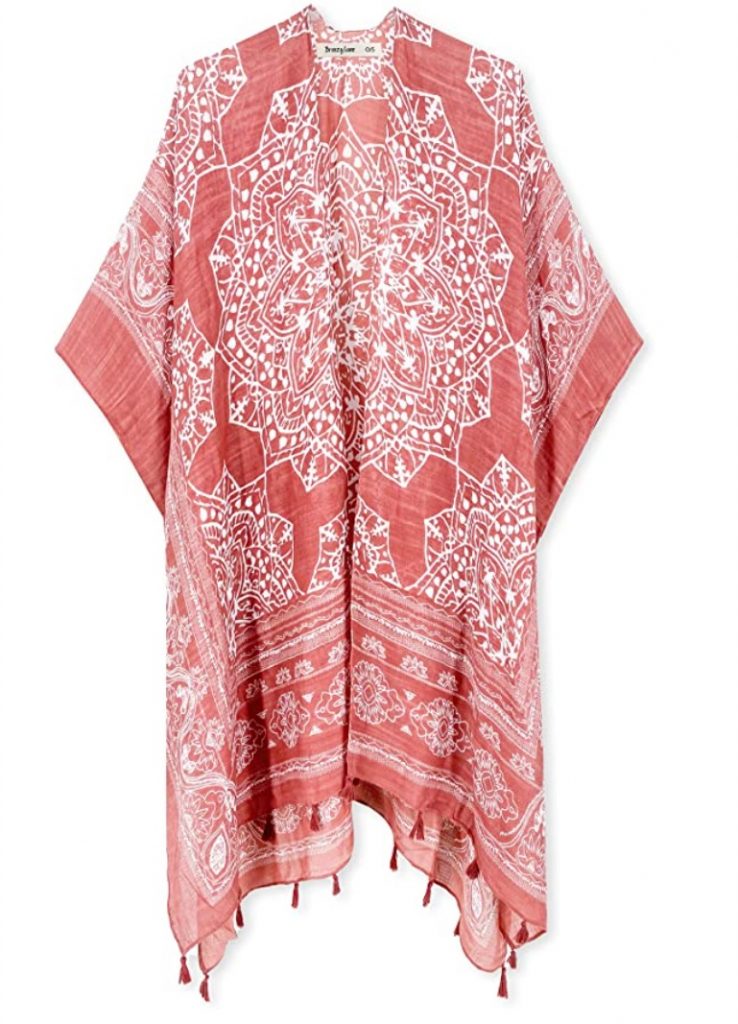 I love Kimonos, which is kind of funny because many many years ago when we first began this blog I scoffed at them…and now I can't get enough! I love that they come in such bright and fun colors and patterns, and add a pop of personality to any look. Worn with a silk tank, slim-cut black pants, and heels it's the perfect look for a meeting or dinner date. Put it on over a graphic shirt, loose-cut jeans, a messy bun, and some sunglasses and you're looking cool and cute to pick up the kids from school or grab coffee with a friend. Or wear it over your swimsuit to cover up a bit, yet still look chic and stay cool.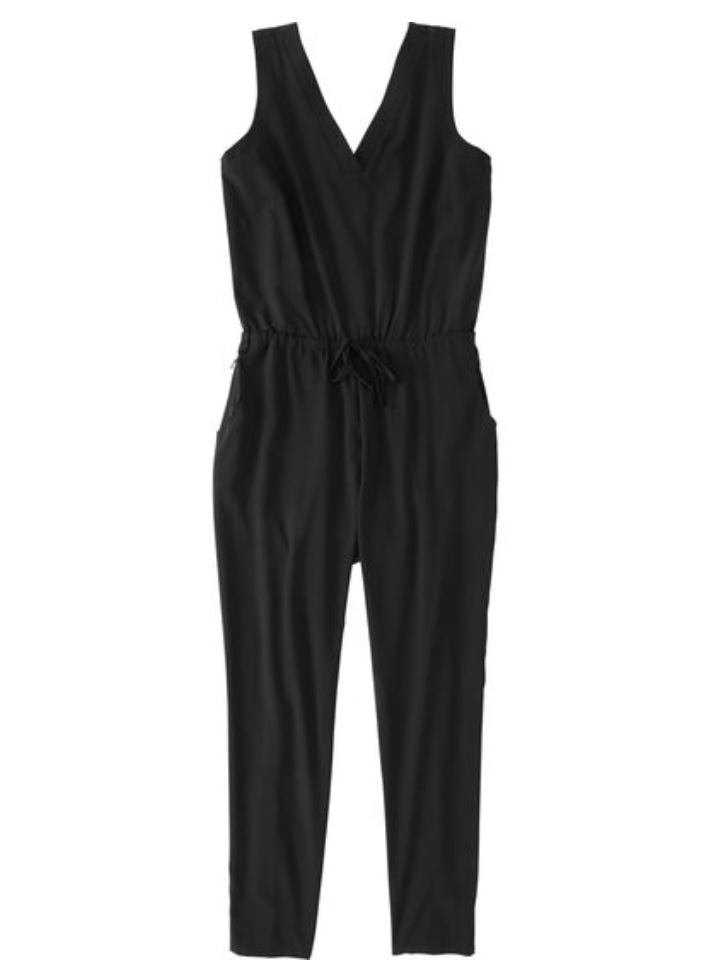 I have this exact jumpsuit, and you can't see it in this picture but it has buttons going down the back. Mine came from Gear Up (use PRAIRIEWIFE15 for 15% off) and is a new favorite item. The cut and flowing fabric make this particular jumpsuit more versatile, as opposed to a jersey or cotton fabric which would be more casual. I love this style with platforms and chunky jewelry and a loose long cardigan for a fancier occasion. Dress the jumpsuit down with a pair of cute sneakers, a jean jacket, and a fedora or baseball hat!
Find more outfit inspiration on our Pinterest Boards!
Categories: Fashion, Prairie Wife Style
Tags: , closet cravings, fashion over 40, may/june 2022, Spring, spring 2022 fashion, spring fashion, sunshine