Chokecherry Jelly
Posted August 27, 2019 by Prairie Wife - 4 comments
I do not claim to be a homesteader.
While we do raise animals for meat, have chickens for eggs, and a fair amount of acreage I am not a homesteader.
We tried for 4 years to have a garden and had no luck at all…or at least, in the end, felt the money and time we put into it was not worth the meager amount of produce we got out of it.
That being said I do LOVE making my own jelly and canning it.
This year there were not enough Dandelions to make my Award-Winning Dandelion Jelly.
But, thanks to a family friend we had access to plenty of chokecherries to make chokecherry jelly.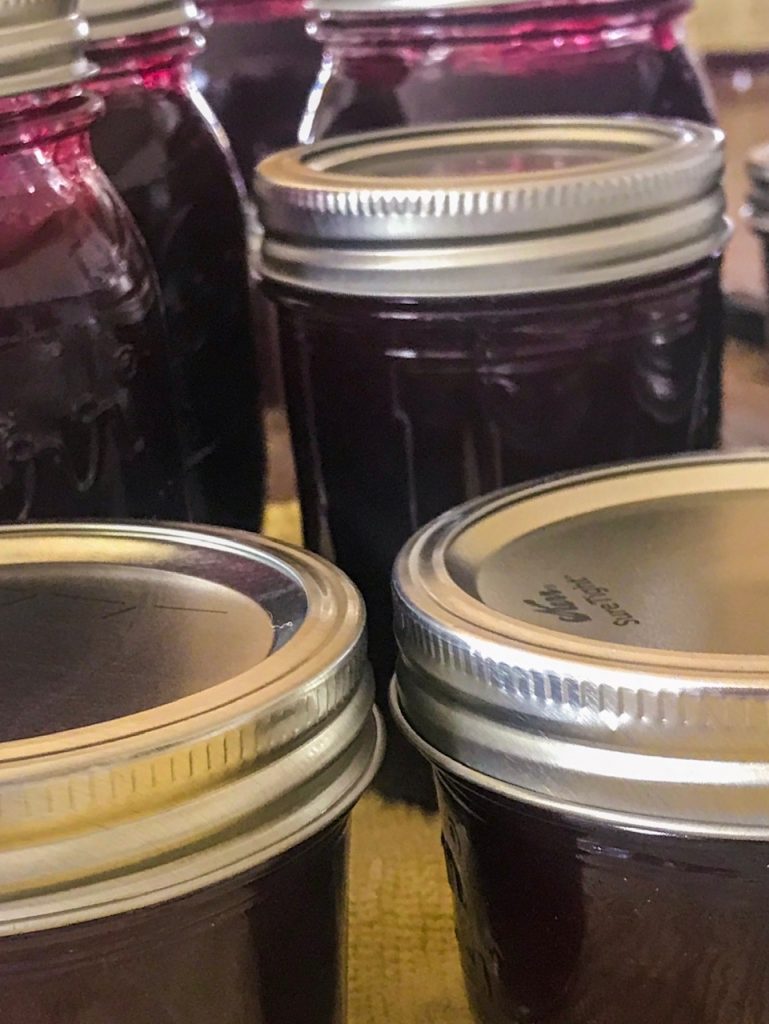 This jelly is a bit on the tart side which makes it great for muffins, french toast or pancakes, and of course, peanut butter and jelly sandwiches.
And if you like the Jelly try and make the syrup too!
Chokecherry Jelly
Prep Time: Depends on how many kids are actually picking chokecherry's and how many are playing.
Cook Time: For all of the steps you can plan on 2 hours or so per batch.
Serves: Makes Approx 7 Pints of Chokecherry Jelly
Supplies Needed: Canning jars and lids, large pot and strainer, glass bowl, measuring cup, spoon.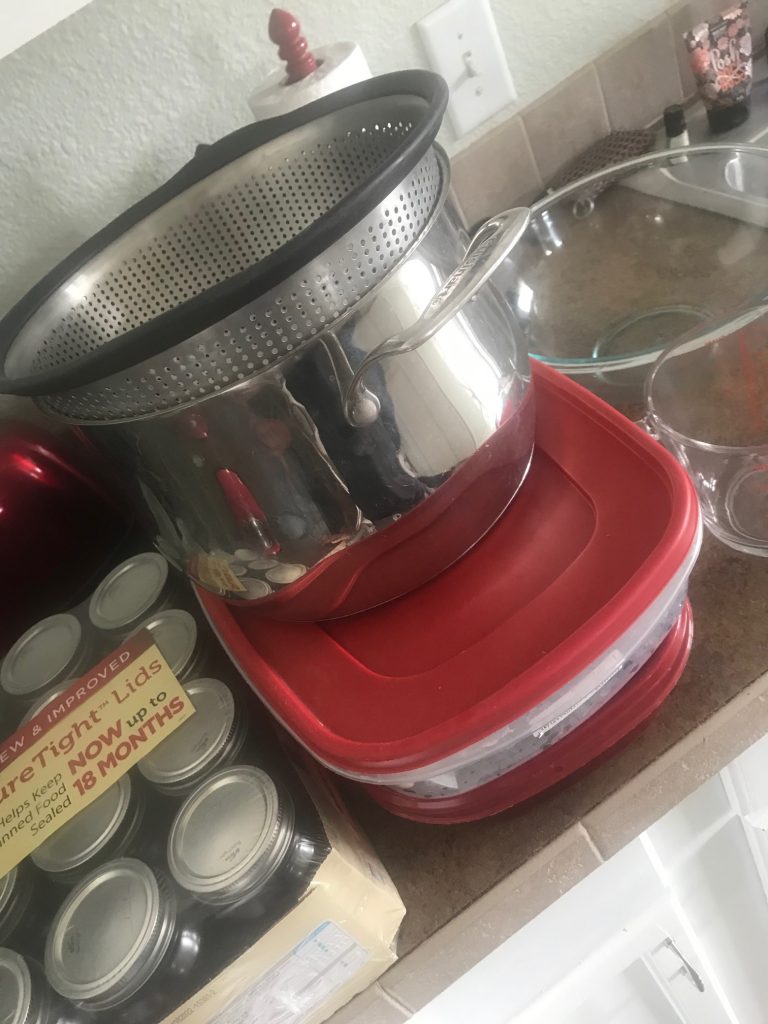 Ingredients
As many chokecherries as you can pick!
8 cups of chokecherry juice (see below for instructions)
12 cups of sugar
2 packages of dry pectin (6 tbsp)
1 cup of lemon juice
To make Chokecherry Juice.
Fill a large pot with chokecherries and cover them with water.
Bring to a boil and then simmer for 20 minutes.
Stir occasionally and mash berries with a handheld potato masher.
Strain juice through a fine strainer or cheesecloth into a large bowl or pot.
To make Chokecherry Jelly
Put 8 cups of chokecherry juice into a large clean pot along with pectin and lemon juice.
Stir and bring to a boil.
When boiling slowly add all of the sugar, stir well.
When ingredients are totally combined, allow to vigorously boil for one minute.
Reduce heat and simmer for 5 minutes.
Carefully pour the mixture into canning jars and seal according to your preferred method.
NOTE: Lots of jelly articles will talk about liquid boiling over and foaming. One trick to prevent this is to add a tsp of butter to the liquid. I have to say…maybe my pot is big enough or I'm an OCD stirrer…but I can't think of the last time I've had mine do this, and I don't add butter.
Categories: Recipes, This and That
Tags: , canning, chokecherry jelly, family tradition, food on the side, Homemade, homemade jelly, jelly, recipes