A Few Books For Everybody
Posted August 30, 2019 by Prairie Wife -
These last few weeks off from writing content on the blog gave me a bit more time than usual to read.
Add to that the many audiobooks I've been listening to as I enjoy the gorgeous weather and run and hike, and I have a HUGE list of must-reads for you.
My reading style has been a bit eclectic lately so I feel pretty confident that there will be at least one book in here that will work for just about everybody.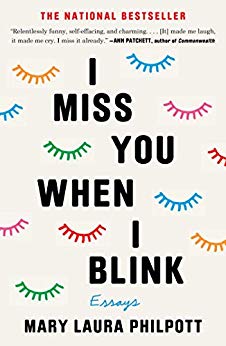 I Miss You When I Blink Mary Laura Philpott
I first became aware of this author at Mom 2.0 when I heard her talk about interviewing tips in a breakout session. I was captivated with her intelligence and quick wit and put her book on my must-read list. I was not disappointed. This collection of essays is candid, funny, relatable, and thought-provoking. I tried to read it slowly and savor each essay, but a few times I failed miserably and devoured several at once. Heads up to local readers: Philpott will be in Powell, WY for a reading Sept 12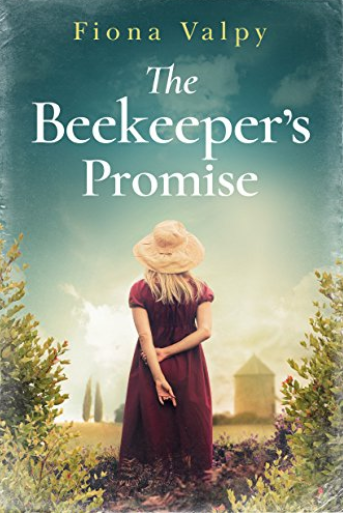 The Beekeepers Promise by Fiona Valpy
This book is the story of two women living in rural France, Abi and Eliane. Abi is a modern-day woman deeply suffering both physically and mentally from past trauma. Eliane and her family are living during the time of the German occupation of WWII. As the stories of both women unfold, we learn about the strength of their spirits. The lyrical writing paints a picture of love lost, families fighting for survival and the power we have to choose right over wrong and change the course of our lives. I dare you not to book a trip to France after you read this one 😉
Agnes has the life that she always dreamed of. She has it all, money, a devoted husband, a beautiful daughter and a full staff to take care of everything. She proudly embraces her L.A. trophy wife status. Suddenly it all comes crashing down on her, thanks to her husband's poor decisions. Suddenly this pampered mama is forced to live as a single mom with her daughter and teach at a boys boarding school located on the freezing East Coast. Agnes is forced to live a normal life and the resulting chaos is hilarious, relatable, and more than a bit heartbreaking. This novel is classic chick lit and thriller wrapped up in one.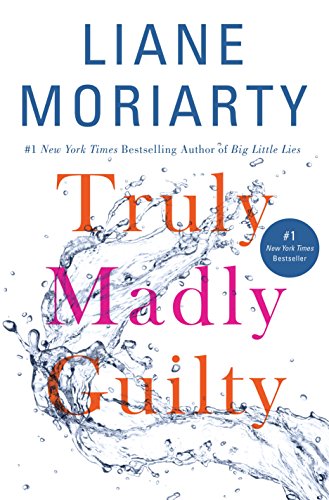 Truly Madly Guilty by Liane Moriarty
All it takes is a moment. One moment of inattention, and your entire world can change. Three families are at a neighborhood get together when the unthinkable happens. What follows is a rollercoaster of guilt, self-doubt and a whirlwind of emotions that can't be contained. True to her writing style, Moriarty strings the reader along and keeps us guessing and doubting what we think we know the entire book. Full of drama, this is a page-turner for sure. Don't worry though, the ending is 120% satisfying.
One more book I wanted to mention is The Coincidence of Coconut Cake by Amy E. Reichert it's a fun easy to read romance novel about a chef and food critic that takes place in my hometown of Milwaukee!
Categories: Book Reviews, Reviews
Tags: , Book Reviews, books to read, good reads, I miss you when I blink, Mary Laura Philpott, the beekeepers promise, trophy wife, truly madly guilty