Cheesy Goulash
Posted March 15, 2019 by Prairie Wife - 6 comments
I was reading a post on Twitter the other day where the author ranted about how people take too much time explaining the hows and whys of their recipes. It went something like "We don't care about the farm stand down the road and memories of cooking with Grandma Betty. Just give us the recipe." It made me laugh and today I'm following their advice. This is a quick and easy school night meal I came up with last week out of sheer desperation…and everyone loved it. The End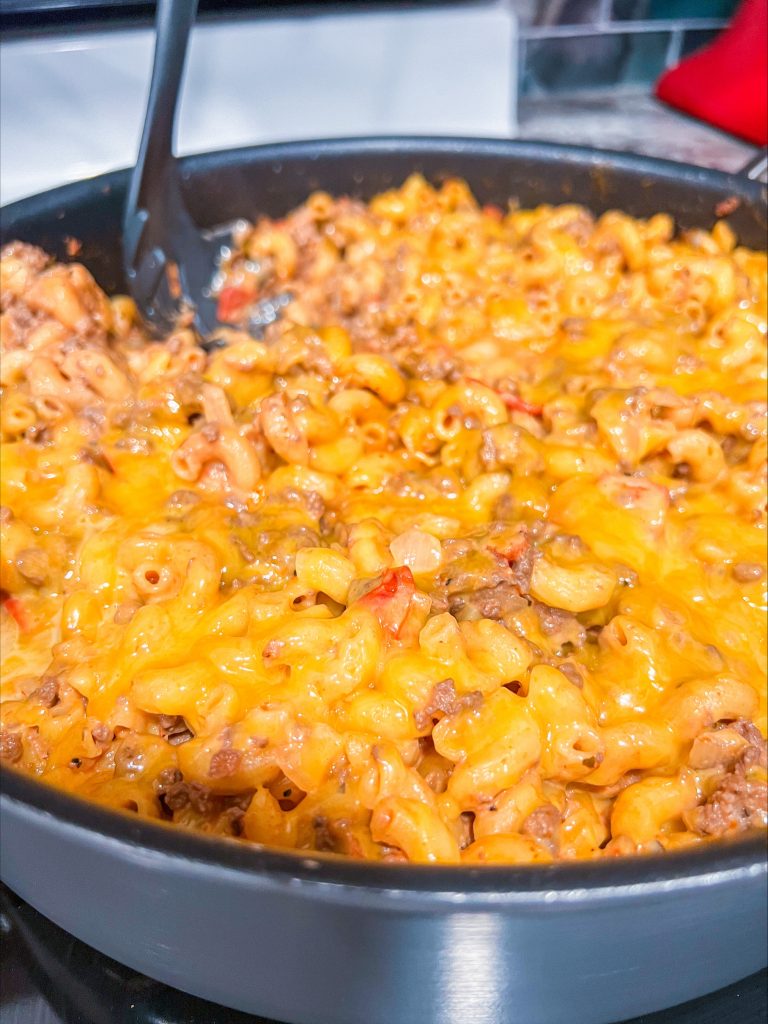 Cheesy Goulash
Prep Time: 5min Cook Time: 20min Serves: 8
1 Box Elbow Macaroni
1-2lb of ground meat (we use elk or beef but anything works)
1 large sweet pepper chopped
1/2 onion finely chopped
2 cloves garlic minced
1 cup heavy cream
2 cups spaghetti sauce
1 cup of shredded sharp cheddar cheese
Salt and Pepper to taste
Start heating water for pasta and add macaroni when water is boiling, drain when it's finished and set aside.
Begin browning meat in a deep skillet.
While meat is browning chop up garlic, pepper, and onion.
Turn down the heat for meat and add vegetables, stirring occasionaly until onions are translucent.
Combine salt and pepper, pasta, cream, and spaghetti sauce with fully cooked meat and vegetables. Stir.
Turn heat off and sprinkle cheddar cheese on top. Do not stir!
Serve warm once the cheese is melted.
Categories: Recipes, This and That
Tags: , 30 minute meals, cheesy goulash, Main Meals, meat dishes, recipe, school night dinners