"Rowdy Randy" by Casey Rislov Illustrated by Zachary Pullen
Posted March 12, 2019 by Prairie Wife - 12 comments
I am always reading to my kids.
I may not play dolls with them for hours or engage in non-stop Nerf warfare, but I have read thousands of books to them and will stop just about anything to sit and snuggle and read with them.
When I heard the news that one of my favorite illustrators and authors (both who live in Wyoming) connected and created a fabulous new children's book I was so excited!
Casey Rislov (the author) reached out to me and in the course of our conversation agreed to do a giveaway of a signed copy of her new book "Rowdy Randy". Make sure you take the time to enter to win at the end of this post.
"Rowdy Randy" tells the story of a cowgirl named Randy. But this isn't any run-of-the-mill tall tale. This is the original story of how one small horsefly with a tall personality can rile up a whole heap of trouble, leading to a full-blown stampede.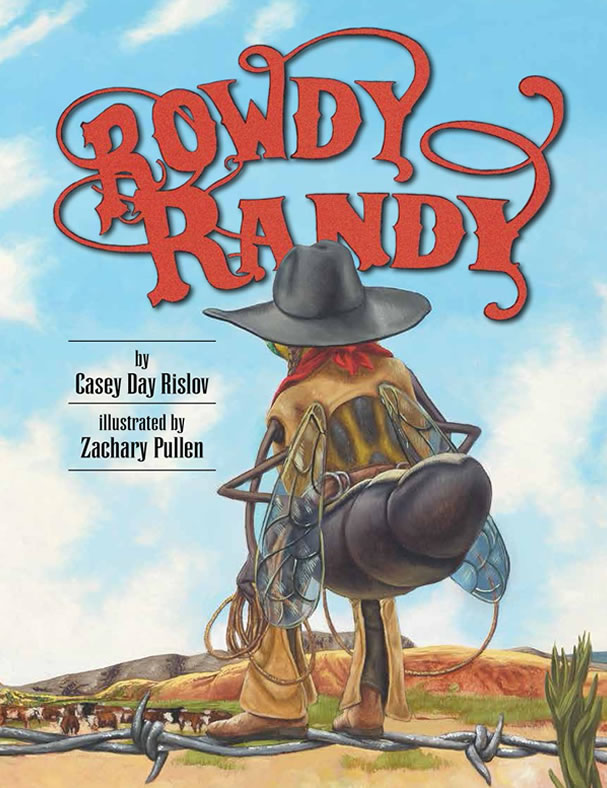 When I asked Casey what her inspiration was, she said that both she and Zachary Pullen (award-winning children's illustrator) were inspired by animals that can be found right here in Wyoming. The knew they wanted the setting to be a Wyoming ranch and spent hours reading Western-themed books (both fiction and non-fiction) to ensure they got even the smallest details correct.
Casey also said that the classic children's tale "Because a Little Bug Went Kachoo" helped nourish her imagination. "I love how something little (a sneeze from a bug) causes something more to happen in chain reactions. The story builds in chaos and so much of it is outrageously silly."
Take a moment to learn more about the legend of "Rowdy Randy" and then enter to win a signed copy of "Rowdy Randy" for that special Cowkid 😉 in your life!
If you live locally, Wind City Books will be hosting Pullen and Rislov this Saturday, March 16th 1-3pm. 
If you'd like to win a signed copy of Rowdy Randy all you HAVE to do is let us know in the comments what you like the most about this book. Earn more points towards the giveaway by using the form below.
Categories: #GiveAways, Book Reviews, Reviews
Tags: , books about wyoming, Casey Rislov, childrens books, Rowdy Randy, Wyoming, wyoming children's books, Zachary Pullen