Checking In
Posted December 28, 2015 by Prairie Wife -
I'm sure you noticed that we at PrairieWifeInHeels.com took a few days off to spend Christmas with our families, and I hope that you were all able to enjoy your time with loved ones as well!
One of the joys of having children is experiencing both moments large and small through their eyes. Not only does it bring back memories from my childhood but, there is something about seeing the joy and magic of our world through their eyes that makes it even more special.
Those of you that follow us on Facebook and Instagram will know what a great time we've been having here on the Prairie.
At Christmas Eve mass the three middle Cowkids participated in the homily…at least until Cowboy W had to go to the bathroom in the middle of it. Luckily I was able to hold his sign for him as he ran down the aisle! At the end Cowboy C tried to make a great escape that was so obvious that the priest paused and commented on it. I was bright red and mortified…I guess maybe the grouchy lady at church was right to shoot me some dirty looks (she must have known what was in my future).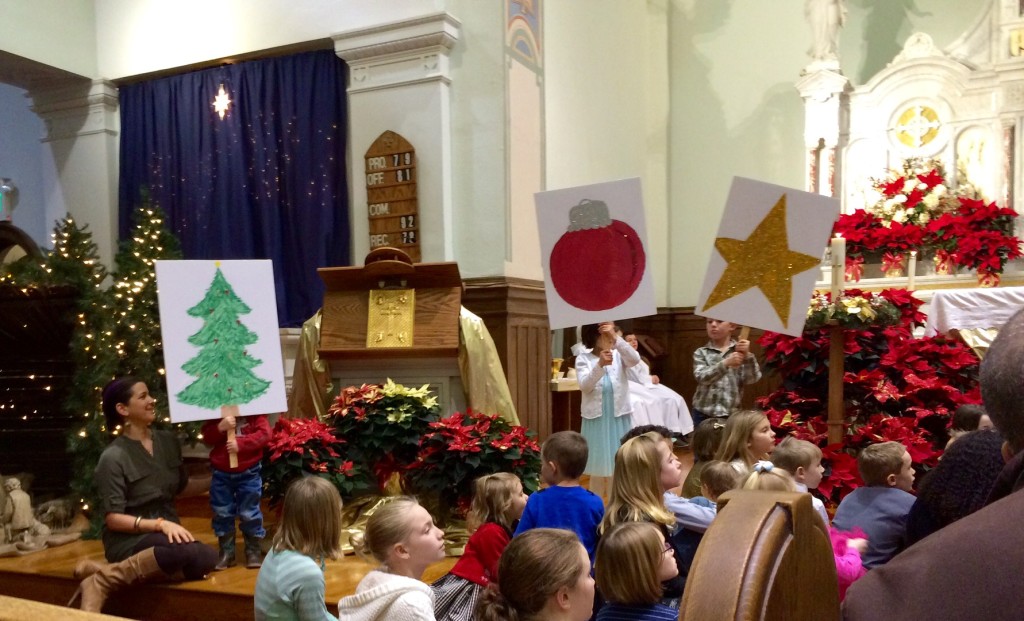 Christmas morning we were woken up at 3 am by Cowboy J. We sent him back to bed but were woken up at 4:30 by the Cowkids "quietly" talking in their rooms. When they came into our room again at 5 we finally gave up and got going on opening gifts.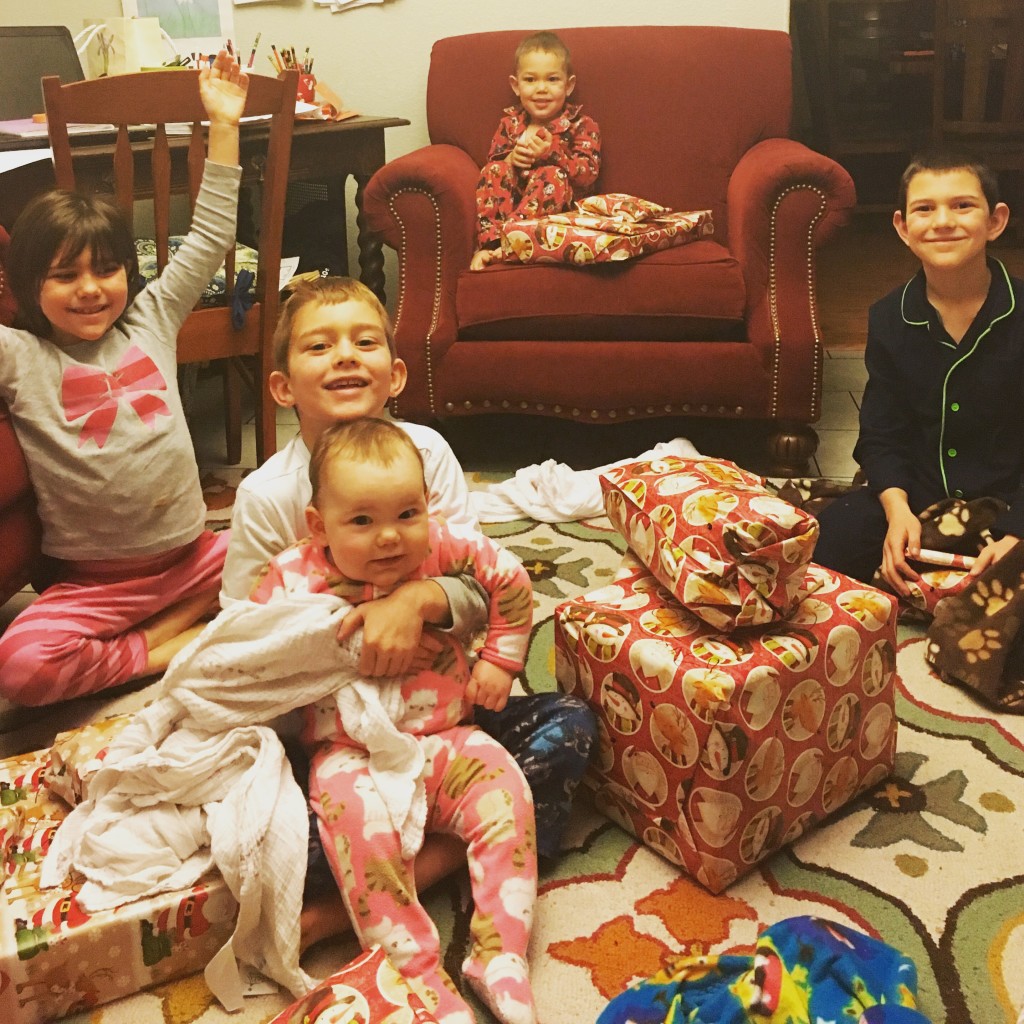 The Cowkids were thrilled with their gift from The Cowboy and I…a mini mule name Poncho. Right now he is only 8 months old and while he was a little nervous at first he's already warmed up to us. When he is full grown he will be about waist high! He'll be the perfect addition to our family and I'm sure there will be some fun adventures ahead for all of us.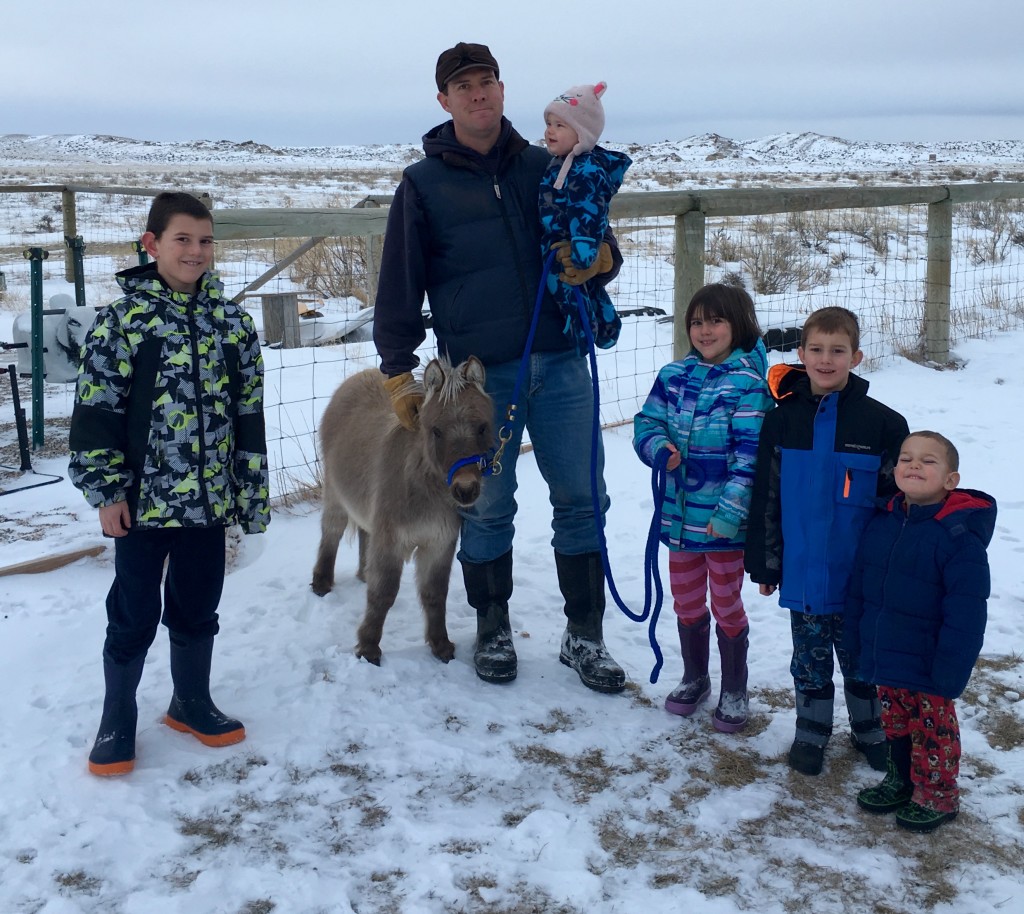 Unlike many areas of the US right now, we have not been blessed with warmer than usual weather. Luckily the wind has been absent the last few days and with the dry air and Wyoming sun shining the weather warmed up to 15 degrees the day after Christmas. It's a tradition for us to all go sledding so we took advantage of the "warm" weather and bundled up all the Cowkids (even LittleMissH) and headed out for some family fun. As you can see LittleMissH had a blast. There's a hilarious video on Facebook of me bouncing off The Cowboy…I forget how much bigger he is until thing like this happen lol!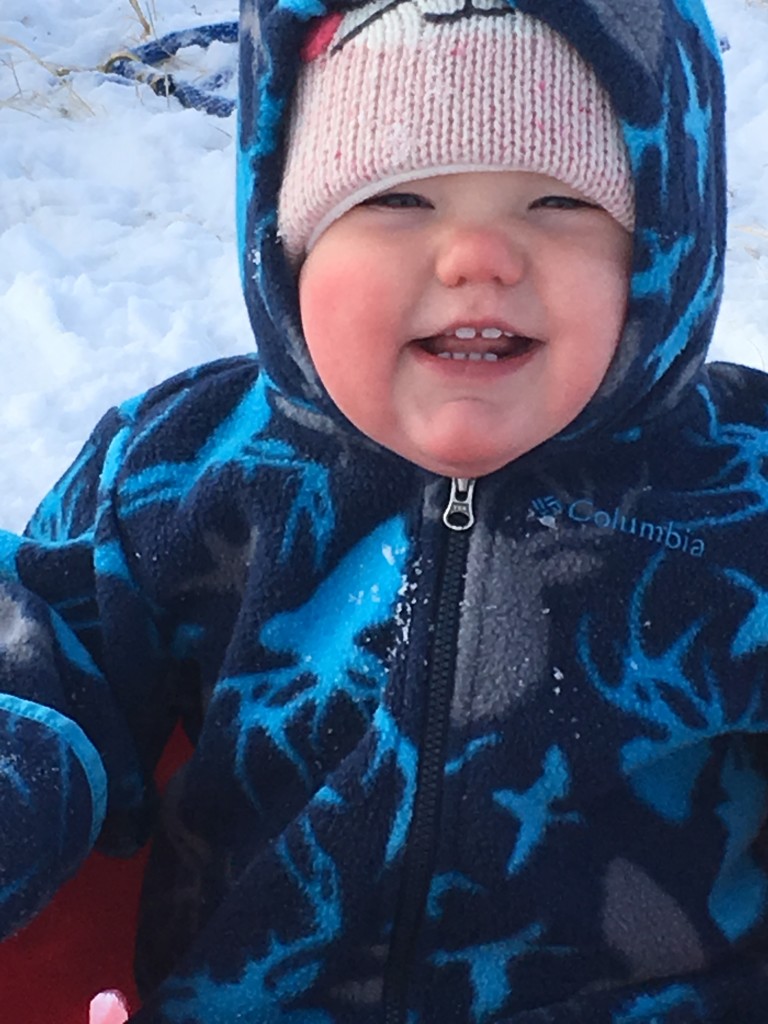 We are off on a few more adventures over the next week so don't be concerned if you don't see any posts up for the next few days.
I'll be touching base with our readers on Facebook, Instagram and Twitter so make sure you follow us!
What have you been up to on your Christmas break?
Categories: Life As It Happens
Tags: , catching up, Christmas, family, funny, gifts, memoried, Prairie Life, taking a break