Can Your Kids Pass the Test?
Posted October 30, 2017 by Prairie Wife - 2 comments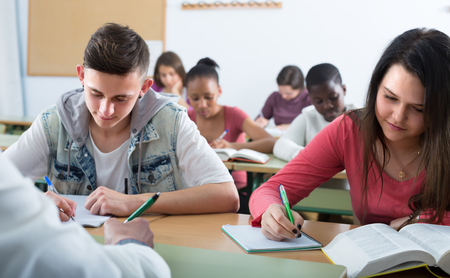 I don't know about you, but I'm finally getting the hang of this school routine!
It seems that the first few weeks of school are spent in a mad rush of gathering up supplies, yearly physicals, filling out forms, and simply getting back on track with a sane schedule.
Those first mornings were a bit rough, but thankfully things are now going as smooth as can be expected!
The Cowkids have been retrained to check their school night checklist and their homework has been getting done. Football practice five nights a week had us a bit flustered, but we're hanging in there! The littlest Cowkids are thrilled with all the extra mommy time while the older kids are in school and we're chugging right along with preschool homeschool.
But here's the deal.
In all the rush and fuss getting ready for the new school year and whipping the whole family into shape I admit I dropped the ball on something pretty big.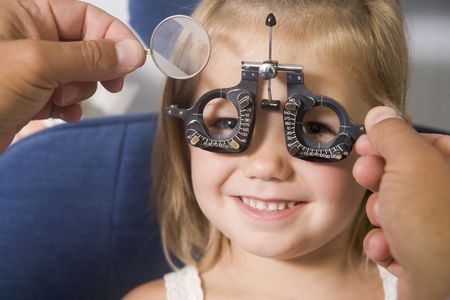 Eye exams.
One in four children in the U.S. has undetected vision problems which can impair learning. (American Optometric Association)
As an ex teacher I'm well aware of the issues vision problems can cause for students, and the classroom as a whole.
Children can have headaches, fall asleep while working, and act out because they simply can't keep up with what's going on.
Neither The Cowboy or I wear glasses so I admit that getting the Cowkids vision checked wasn't at the top of my must do list.
I always assured myself that I'll pick up on it when I do homework with them. I'll notice squinting, rubbing eyes, messy handwriting or complaints of a problem….
But did you know a routine eye exam can help detect signs of serious health conditions, like diabetes or a brain tumor?
Yeah…am I the only one feeling a little stressed suddenly?
Would the Cowkids be able to pass a vision test?!
Maybe I missed something after all…
The nice thing is, it's not too late!
Fall is the height of open enrollment so even if you don't have your children on your vision plan, chances are it'll be a piece of cake to add them.
The Cowkids just went in for their appointments and thankfully all was well.
It was intimidating to try and find a time when I could fit all of them in one after the other, but we were able to manage it. I scheduled it for the morning and took the Cowkids to lunch afterwards.
It's silly, but knowing that I had taken care of this was an unexpected relief!
The question is…Can your kids pass the test?
This blog post was sponsored by VSP Vision Care, the nation's only not-for-profit vision care company. Talk to your employer about getting stared with VSP this open enrollment season.
Categories: Life As It Happens, Parenting
Tags: , exams, eye exams, eye health, open enrollment, school, success in school, trouble with school, vision, vision and kids, vision health, VSP vision care