Wyo Sal: Reading Between the Lines
Posted May 18, 2017 by Wyo Sal - 6 comments
My earliest reading memories are of a tall, skinny cardboard book called "Sally Ann the Cow." It's spine was mangled and it came with its own cardboard box. I had that book until very recently, and for reasons too tragic to mention, now I have it no longer.
That was followed by the blue Dick and Jane books from elementary school.
And then there was the covert stealing of "The Godfather" from under the Christmas tree when I was in junior high.
So reading is a part of me, as much as prayer and brushing my teeth.
In Wyoming, we are blessed with the Wyoming Reads program that banker John Jorgensen started in memory of his late wife, Sue, a career educator and literacy fan.
Each first grader in Wyoming is given a hardback book with his or her own name on a bookplate. Children who have access to a local library but no library card are also given their own library cards.
In Casper, a festival occurs to give the children their books. They watch a play performed by high school theater students, and "celebrity" readers are part of the fun.
For several years, I have been blessed to read.
Note: I am old.
So it is that I found myself with a pile of first graders sitting at my feet in a semi-circle this week. The first book I read was a rhyming wonder called Good Night, Baddies, by Deborah Underwood. It's a great goulash of a book, mentioning trolls and gnomes and witches, goats gruff, Little Red Riding Hood and Rumpelstiltskin.
Mostly, it's about how these people are bad during the day, but at night, they put on their pajamas and brush their teeth and are read to in bed just like you and me.
I must get it for the Girls immediately.
So while I was reading to these rapt-faced little humans, their two teachers were — wait for it — scrolling on their phones the ENTIRE time.
Note: I am old.
I still find cell phones at work meetings off-putting, but it is now the norm.
I use my phone when I want to talk to someone, or more recently, when the daughter was on "any minute" notice for two weeks prior to A's arrival.
So, why, I wondered were these two very young teachers on their phones?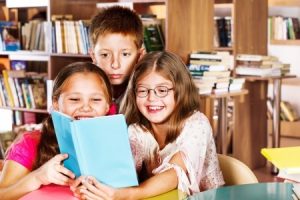 Did they not care that one of their students was over-the-moon thrilled to have her own library card?
Or that a precocious little girl went ahead and read aloud while the "celebrity" was reading?
Or that the review of the play they had watched included this classic line, "The Grinch had a big lip ring."
I am thrilled that the children have a new book.
I am thrilled that they will have something new to read at bed time after tooth brushing and pajama-getting.
I am thrilled that maybe for a few of them, that day will be the start of a lifelong passion for books.
I only wish their teachers shared their excitement.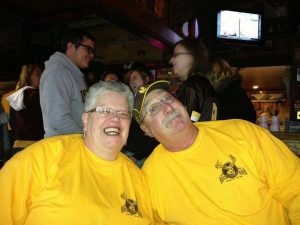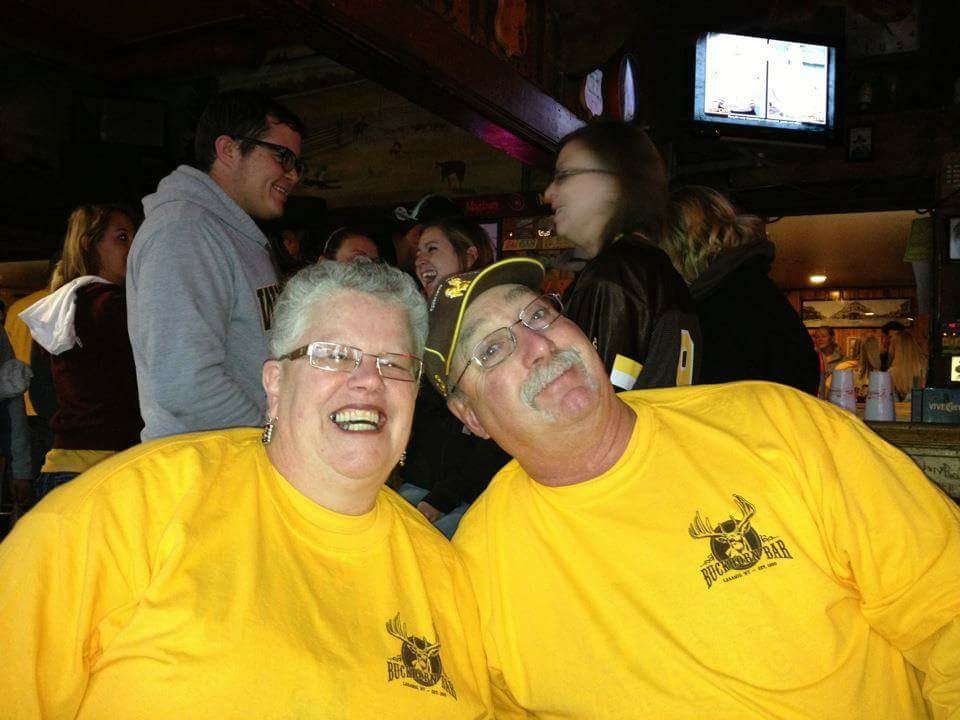 Wyo Sal is a Catholic mom and grandma and works full-time at a job that still usually overwhelms her. She loves football and food and books. She hopes to win the lottery some day.
Categories: This and That, Wyo Sal
Tags: , books, children, library, love learning, love reading, read, read aloud, reading, storytime, teachers, wyoming READs