Summer 2019 Fashion Inspiration
Posted June 14, 2019 by Prairie Wife - 3 comments
It has been waaay too long since we have done a fashion post here.
The reasons are many and varied. One is the program I used to design all the super cool click and buy collages is no longer active.
Another is the simple fact that I don't have as much time to create unboxing videos as I used to. I received an amazing Stitch Fix a month or so ago and the clips are sitting on my computer gathering virtual dust.
Sigh.
Our faithful reader Bennie saw an older post on Twitter with Summer Fashion tips from two years ago and she mentioned looking forward to this years…Bennie, this one is for you 😉
Here are a few of my must-have items for Summer 2019!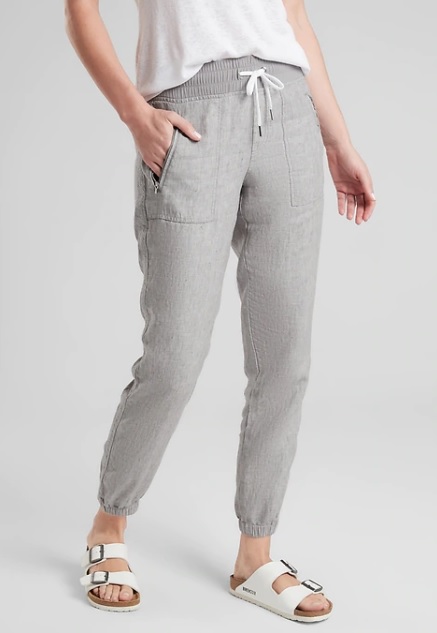 Fitted/Tailored Joggers
Cute AND comfortable, a pair of fitted/tailored joggers are a must have in every woman's wardrobe. They work for any age and pretty much any occasion. This pair is made with a linen fabric which makes them a bit dressier than a pair made from jersey fabric. I took my black pair to London and looked just as cute with a pair of tennis shoes as they do with a pair of wedges. A slouchy sweater or a v neck shirt tucked in just at the front makes a casual yet chic statement. The color of the joggers also can make it dressier or more casual so keep that in mind.
Floral Dresses
I love all things floral, so this one shouldn't surprise our regular readers. You can't go wrong with a flowy floral knee-length dress in the Summer. It's just as cute with sandals or heels, and it will keep you cool on the hottest days. Picking a more muted color allows you to wear it all year long with booties and a sweater or you can go all out and celebrate Summer with a fun splash of bright color!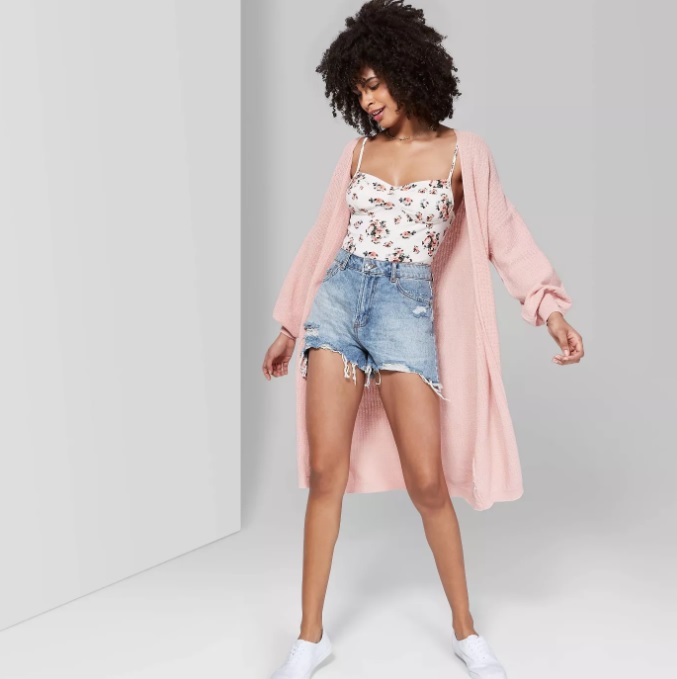 A Long Light Weight Cardigan
These Cardigans are a staple in my wardrobe. I'm always a bit cold in air conditioning and a bright fun solid colored cardigan goes with EVERYTHING. I totally love the look in this picture.  There is something fun about the shorty shorts with the long cardigan! I think the look would be even more fun with a pair of wedges or gladiator sandals. I also love a long cardi over a patterned tank and slim ankle length trousers for a dressy Summer office look. PS A long necklace is always a great accessory with this top.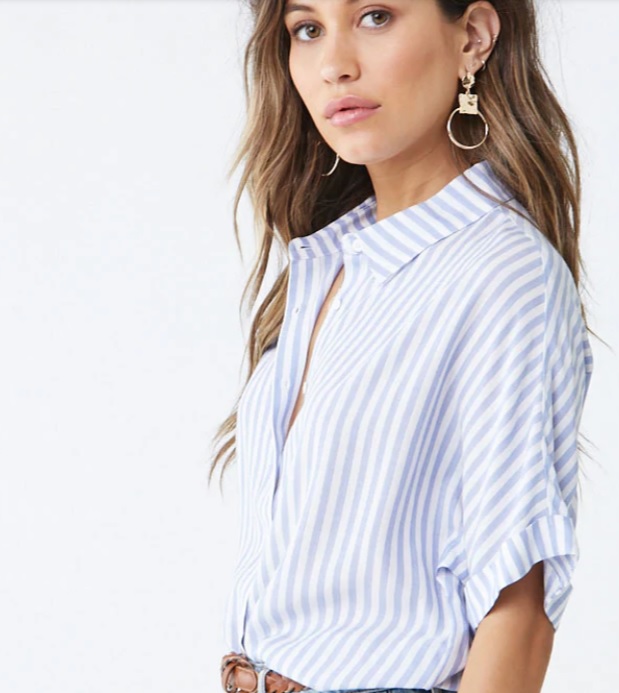 Striped Button Down Top
Never underestimate the power of a cute striped button down top. This item is a wardrobe staple for me. I have a long sleeve lightweight one I wear ALL the time. I wear it with jean shorts, black dressy ankle length pants, high waisted distressed jeans, or tied up over a dress. Leave it loose and long over leggings, tie it up for a flirty look, or just tuck the front in for a casual preppy style. It even looks stylish and chic over your swimsuit at the beach!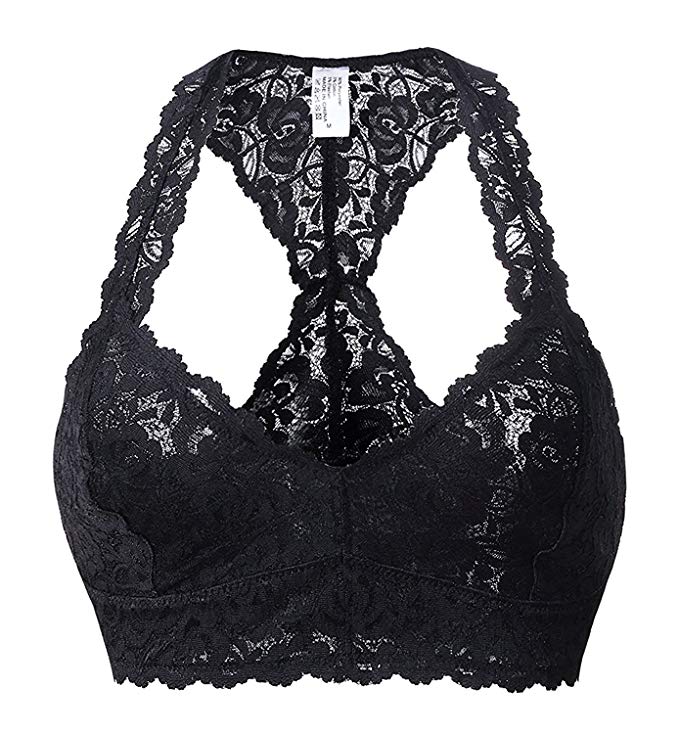 Bralette
A lace Bralette like this one from Amazon is a must have. This season's looks are all about layering. You can pick a color to stand out or simply peek out from under your top. I wear my bralettes under pretty much everything and love the look of a lacey strap showing through under a loose knit sweater. A lighter color (they sell nude and blush) will be less obvious, so take it to whatever level you want. If you like the layered idea but a lace bralette isn't your style you can use a tank top to offer the same look with more coverage.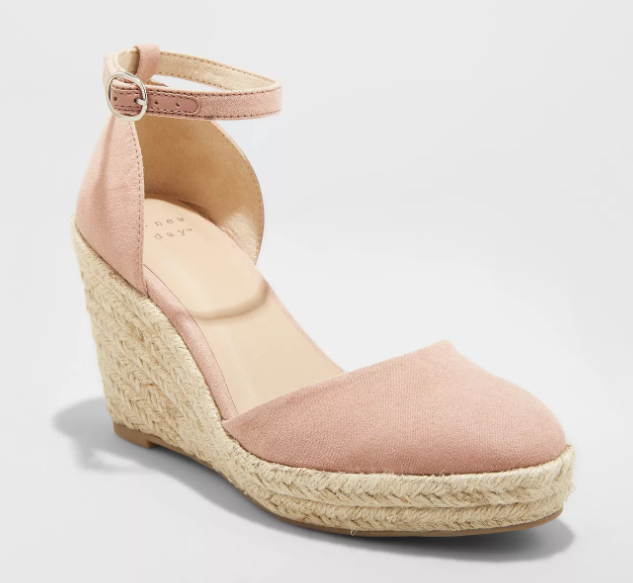 Espadrille Wedges
Wedges are always a good idea. They are more stable than heels yet still give you all the figure-flattering benefits. They come in a variety of heights and look cute with everything from a dress to shorts. This pair is closed toed so it has a bit more longevity, you can wear it in the Summer and the Spring and Fall. PRO TIP: Make sure you wear your new pair around the house for a day or two to make sure they don't rub.
Don't forget to follow us on Instagram and Pinterest for more great fashion inspiration!
Is there anything you can't live without this Summer?! Let me know below 🙂
Categories: Fashion, Prairie Wife Style
Tags: , 30 plus fashion, bralette, espadrilles, fashion ideas, fashion tips, floral dress, long cardigan, striped shirt, summer, summer 2019, summer fashion, wedges, women's fashion