Some Cozy Fall Books
Posted October 9, 2018 by Prairie Wife - 4 comments
The last few days have been gray, wet, rainy, foggy and the perfect weather for snuggling under a cozy blanket with a cup of tea and a great book! I have a few suggestions of fall books to read, and I'm on the hunt for some non fiction to read over the next month…so make sure you leave your favs in the comments.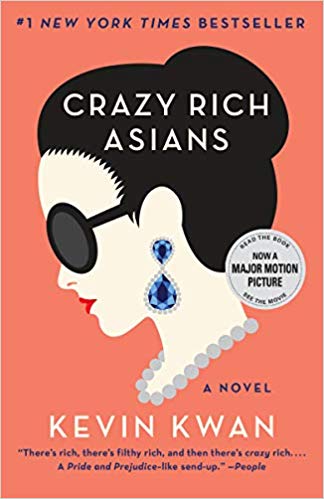 Crazy Rich Asians by Kevin Kwan
This book was recently made into an amazing movie (and yes, in my opinion, they did a great job sticking to the book) and even before that, it has been on my wish list for over a year. I used my monthly audible credit to listen to this one and several times I stayed in the car for more than 10 minutes to keep on listening to it! Rachel Chu comes from humble beginnings, but as an economic professor in NYC she has made her single mother proud. When she met fellow professor Nicholas Young, they began a love affair that lasted years. While they never talked about the future, she HAD met various cousins when they visited the United States. When Nick asked her to attend his best friend's wedding in Singapore she nervously accepted. What follows is a glimpse into a world of luxury, family obligation, and manipulation that Rachel could have never imagined existed. How could she have known her quiet unassuming boyfriend was heir to a generations old fortune? Rachel and Nick are caught in a struggle between old and new values and the result is a book full of OMG moments and an ending that will have you holding your breath. You can read the book before or after you see the movie, it won't ruin anything either way…and then enjoy the fact that this is actually the first part of a trilogy. I just downloaded the second book China Rich Girlfriend, I'll let you know how it goes 😉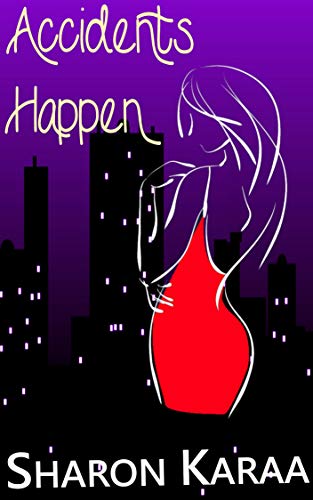 Accidents Happen by Sharon Karaa
Tabitha's life is a mess, other than her upcoming marriage to a soon to be famous politician that is. Her mother has dementia, she's less than happy with her job, and her best friend keeps dropping hints that her marriage to John isn't a great idea after all. Then, eight days before her wedding, she is killed in a freak accident. Rather then ending her story, it's just the beginning. In a crazy turn of events her soul collector Mort ends up in her body and she's sent on to the after world to sort the whole mess out. As with all bureaucracy, things move slowly in heaven and she's stuck being babysat by a grouchy (but incredibly handsome and sexy) soul collector named Cooper. While trying to pass her time as a spirit productively, Tabitha ends up making a bigger mess, and taking a closer look at her life (as it's being lived by Mort) gives her pause. The ending is sweet and while somewhat expected, still 100% fulfilling, with a bit of a surprise in the epilogue.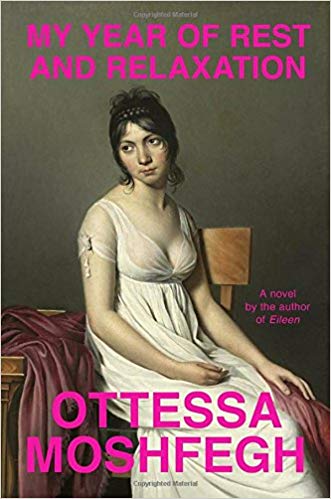 My Year of Rest and Relaxation by Otessa Moshfegh
Reading this book was totally out of my comfort zone. It is a New Your Times best seller but isn't a funny modern fiction or dramatic historical fiction book. Instead this book was super serious and a bit depressing, yet fascinating. It's the year 2000 and our unnamed narrator is struggling. She is well educated, gorgeous, has a super easy job and is wealthy beyond belief. Yet, she's incredibly unhappy. To deal with her angst and misery she decides to begin taking copious amounts of prescriptions meds prescribed by her completely unethical psychologist. At first she uses them to simply float through her life, but soon she sees potential to escape reality as she knows it. She keeps on taking more powerful drugs, resulting in the loss of her job and days where she has no recollection of her movements…and must piece together what happened by random voice messages and digging through her trash. Instead of scaring her straight, it encourages her to delve deeper into the darkness to totally escape feeling ANY emotion. This book is thought provoking, and a bit scary to read. After reading it, I can see how easy it would be to do exactly what the narrator does. At the end of the book I really had a new compassion for how hard it can be for some people to live through the many emotions that come up in daily life.
More Books to Read
The Bookseller by Cynthia Swanson We all wonder what if (fill in the blank) didn't happen. In this book Kitty learns how one moment could have changed her life as she switches back and forth between two realities.
The Selection by Kiera Cass This young adult series is awesome, and if you liked the Hunger Games you'll like this series of books about a girl fighting in a competition where the winner gets to marry a Prince.
How to Date Your Dragon by Molly Harper This Mystic Bayou series is a light hearted (but a little bit XXX) fantasy romance. Nothing too in depth, but funny and creative characters abound will keep you entertained.
Don't forget to let me know what you're reading and loving in the comments!
Categories: Book Reviews, Reviews
Tags: , accidents happen, Book Reviews, crazy rich asians, fall reads, my year of rest and relaxation