Sew Wyo #DiscountCode
Posted November 15, 2019 by Prairie Wife - 14 comments
I'm all about supporting Wyoming's small businesses.
You may have noticed that all of our businesses that we have partnerships with are all located right here in Wyoming…and another fun fact they are all owned by women!
I'd like to introduce you to another one of my fav Wyoming small businesses, Sew Wyo.
I first came across the owner Ali and all of her gorgeous creations on Instagram. Her leather earrings are a particular favorite of mine!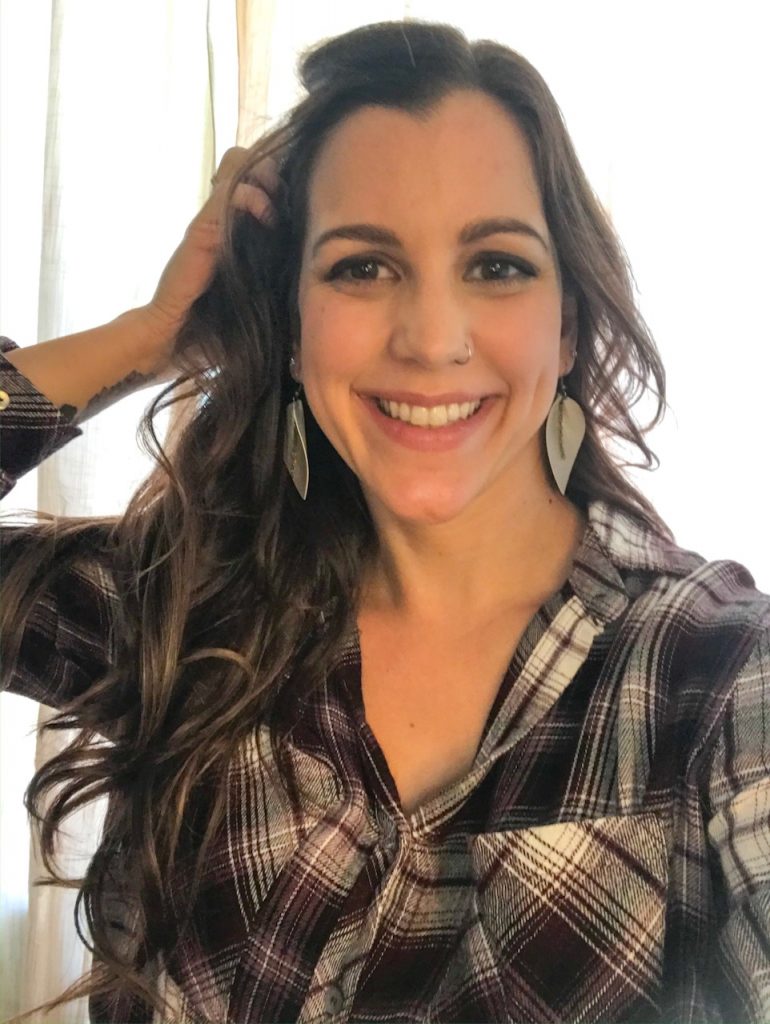 Not only do I love her creations, but I 100% dig her whole vibe.
This is what Ali shares about herself and her company on her site.
Wife. Mom. Dreamer. Creator.
Hey girl hey! My name is Ali and I'm a 30-something living and loving in Casper, Wyoming with my hunky, bearded husband and our sassy daughter. You can usually find me with a cup of coffee in my hand with Christmas carols on blast (all year!). I live in black leggings and oversized sweaters, and absolutely love our suburban life in the middle of nowhere.
I started Sew Wyo shortly after my daughter was born. What began as a creative outlet, my small crafty endeavor quickly took off and became my main source of income. I run my operation out of my rural Wyoming home, and sometimes from my car during gymnastics or soccer practice 
I LOVE having my own creative business and can't imagine doing anything else. I am extremely grateful every day for the opportunity to share my heart's work with all of you!
At its core, Sew Wyo is a brand that strives to provide beautiful pieces that bring meaning and beauty to every day life. Inspired by my family, neutral saturated color, pop culture, and the easy way of the Wyoming lifestyle.
We value original designs, high quality materials and craftsmanship, and amazing customer service!
Ditch your run-of-the-mill jewelry and decor for handmade pieces of substance, with a heavy dash of sass. Say "Hello!" at ali@sewwyo.com.
To help kick off the holiday season Ali has offered to not only give away one pair of her fabulous earrings, BUT she is also giving ALL of our readers a code for 10% off their purchases.
This code PRAIRIE10 will be valid until 1/1/2020 and can be used as often as you need.
To enter to win a pair of Ali's fabulous earrings all you have to do is head to her site and comment below with what item you liked the most.
You can earn more points towards our giveaway by following us on social media using the form below.
Categories: #GiveAways, Reviews
Tags: , earrings, Giveaway, hand crafted items, jewelry, leather earrings, sew wyo, wyo businesses