Quick and Easy French Bread Pizza
Posted May 25, 2021 by Prairie Wife -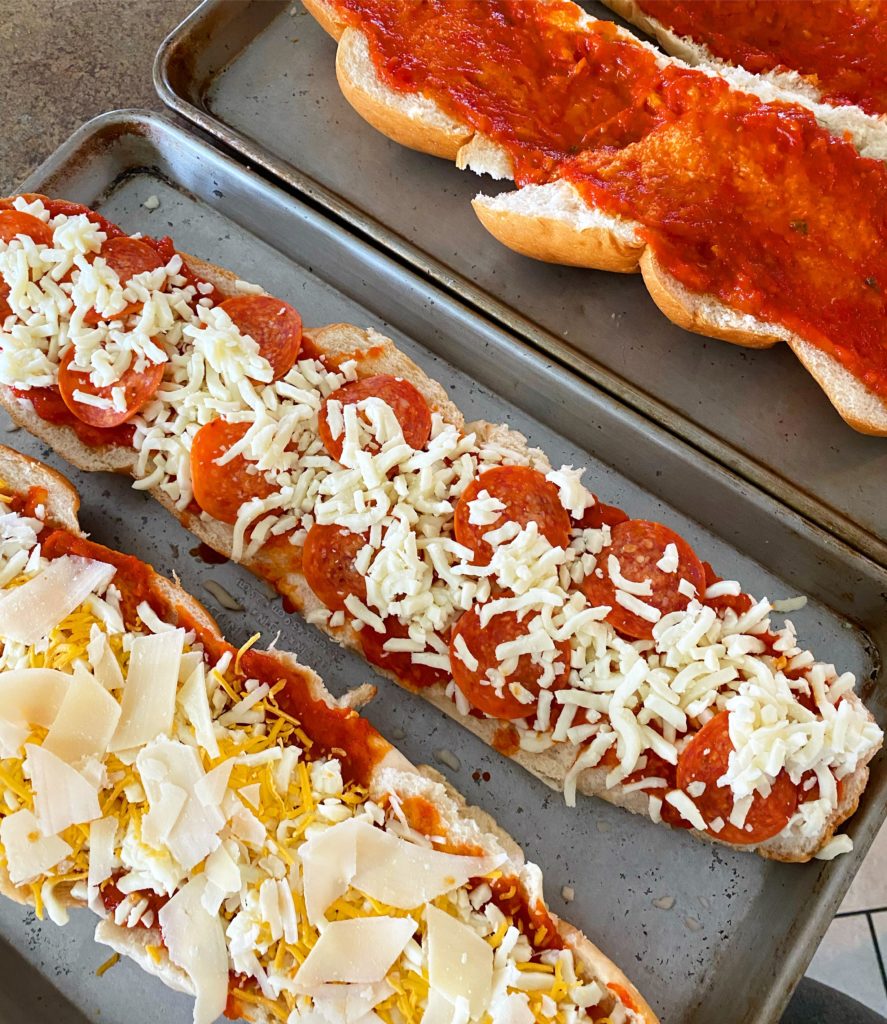 French Bread Pizza is a meal that is perfect for a weeknight when I have no idea what to make, and I am tired of making our usual "mom is over this cooking thing" breakfast for dinner or tacos.
You can let your kids make their own French Bread Pizzas if you're feeling like being a fun parent, and it's easy to make them vegetarian or super hearty.
The only limitation is your imagination.
I like to serve our French Bread Pizzas with a fresh green salad (or salad out of a bag) but no judgment if you want to skip the veggies.
And the leftovers make great cold lunches for the kids (or you) the next day.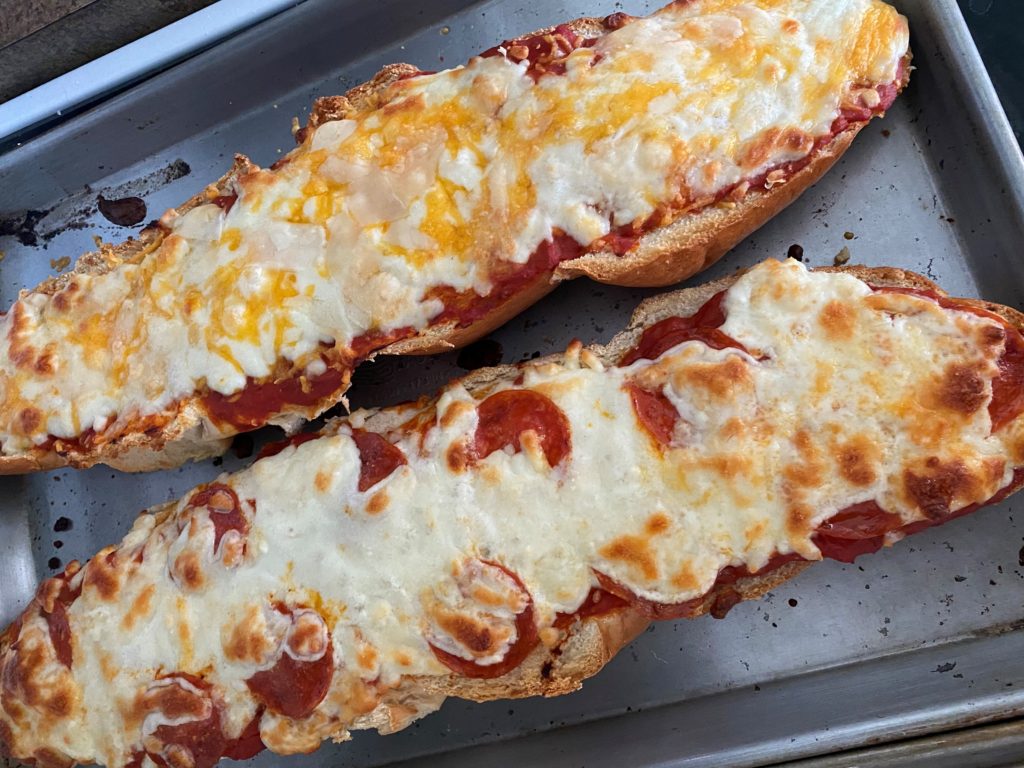 French Bread Pizza
Serves: 6
Prep Time: 10 minutes
Cook Time: 20-30 minutes
Ingredients
French Bread (I use two loaves for our family of 7)
Jar of Spaghetti/Marinara sauce
Cheese (mozerella, chedder, parmasan)
Toppings: Pepperoni, Onions, Olives, Sausage, Sweet Peppers, Ham, Spinach, Anything You Want
Heat oven to 375
Cut a loaf of French Bread in half.
Spread 1/4 cup of spaghetti sauce on each half.
Top with whatever you want.
Bake for however long you want (I like my pizza a little less crispy) but plan for 20-30 minutes.
When I shared this recipe quickly over on social media I asked if anyone else had a quick weeknight recipe they used often and loved.
And WOW did you have some great ones.
You can find them below in the comments of the Facebook post.
Categories: Recipes, This and That
Tags: , easy pizza recipes, easy weeknight meals, french bread pizza, pizza, recipe, school night meals, vegetarian meals