Behind The Blog: Creating a Lifestyle Shoot
Posted May 21, 2021 by Prairie Wife -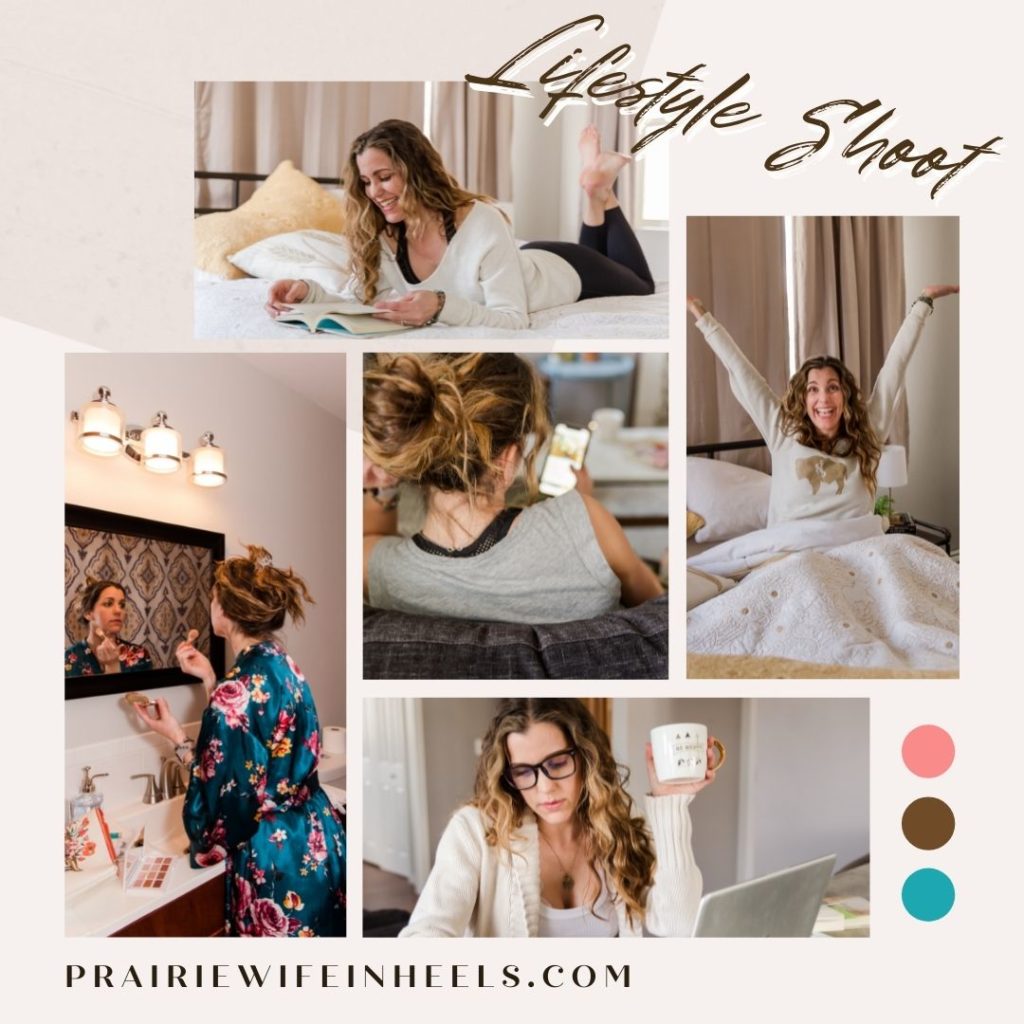 Let's start with the basics first, what IS a Lifestyle Shoot?
A Lifestyle Shoot is a style of photography that aims to capture and document real-life events, situations, and everyday activities in an artistic manner.
Why should YOU think about a Lifestyle Shoot?
There are actually numerous reasons why anyone that has a brand or business should consider a Lifestyle Shoot.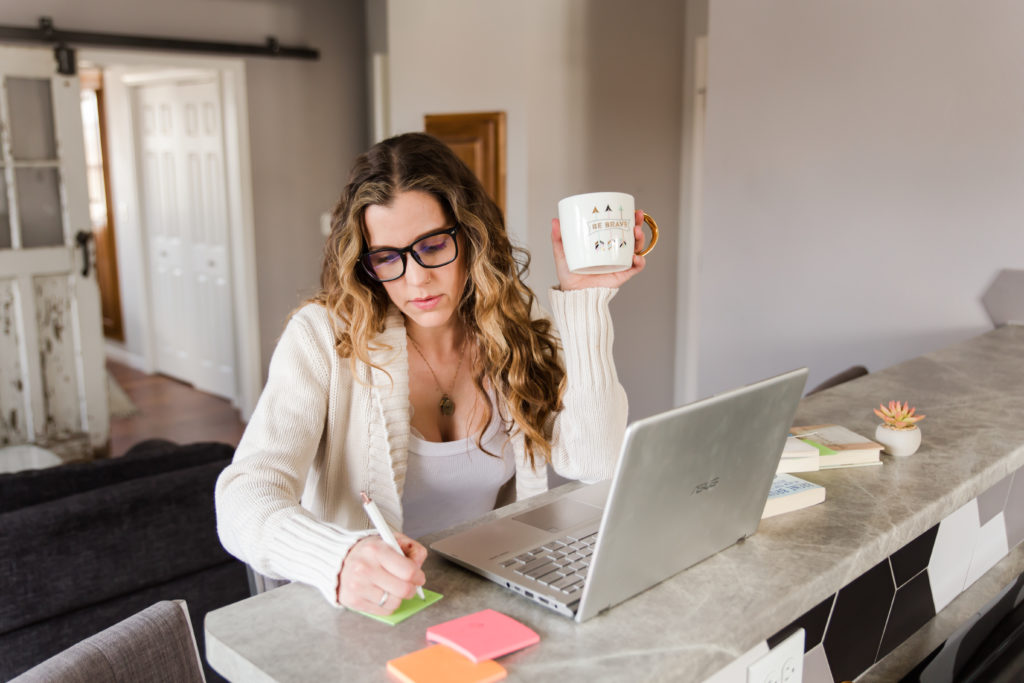 If you're a blogger it makes sense to use pictures of yourself within your posts rather than stock photos. It's a great way to show your readers a bit more of who you are, and yet another way you can represent your brand. It also makes it more seamless to share your blog content on your socials if you have visually pleasing pictures that blend in with your regularly posted content.
If you're the owner of a small business having Lifestyle pictures can help your clients to get a peek behind the scenes and connect with you on another level.
Do you own a boutique? Styling a Lifestyle Session once every 3 months can give you enough content for an entire season and allow customers to see how to style your items, and get a better idea of how the clothing may fit them.
If you're part of an MLM having beautiful pictures of you using/wearing the products you're selling can not only help your customers to envision themselves doing the same, but it can also set you apart from everyone else (in a good way).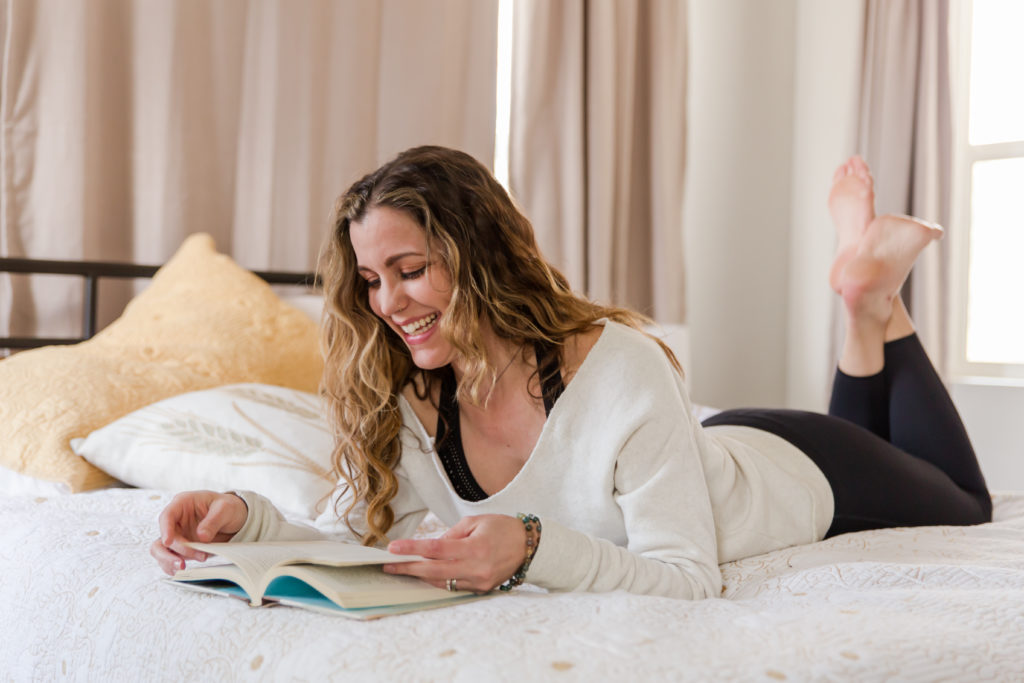 So, how do you plan your Lifestyle Shoot?
How do you decide what to wear?
What about poses?
And what are the ways you can use the pictures so you can get the most value for your money?
1. Pick your purpose/mood
How will you use the pictures?
What message are you trying to send?
What will give you the most flexibility?
Is there a vibe/look you've struggled to create on your own?
What kind of final editing do you want (light and airy, bright and cheerful, or dark and moody)
For the Lifestyle Shoot I recently did with Krystal Brewer I wanted pictures showing authentic shots of what I look like as I work and relax at home. It's easy for me to take action shots while I hike and emcee…but the real photos of who I am at home are hard for me. I often write about my life as a mom and blogger…and I use stock pictures of women watching TV and doing things around the house. It just makes sense to use pictures of myself for these!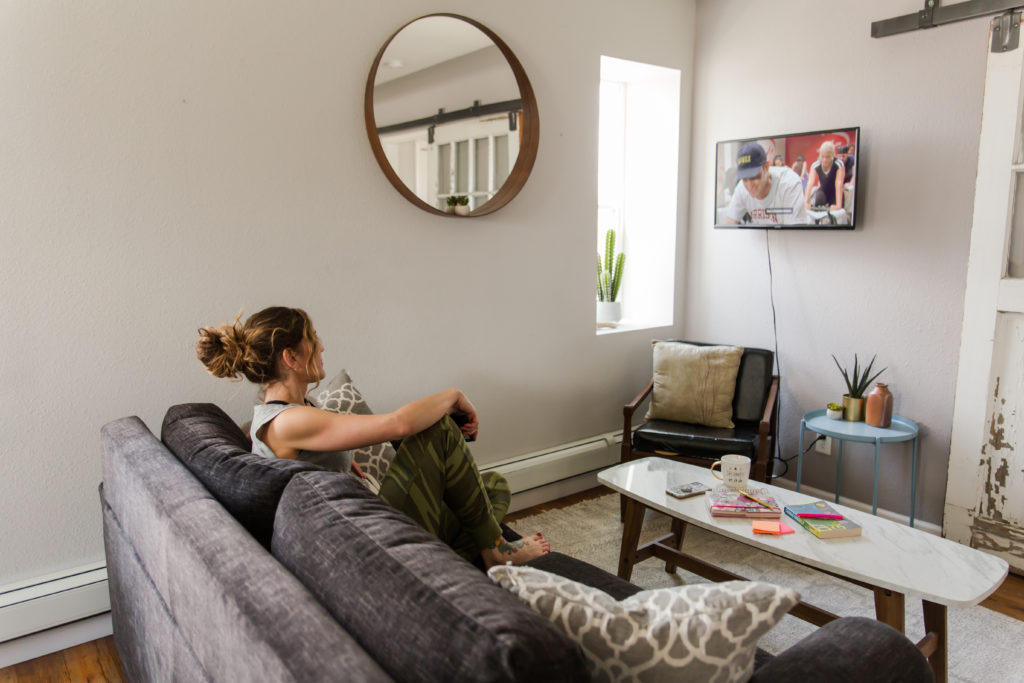 2. Where will the shoot take place?
What makes sense for your purpose?
The closer to home the better.
Do you know someone that has the perfect space?
Does your photographer have some ideas?
Krystal had a lovely local Air BnB that she rented for the day. It offered the perfect homey vibe I was looking for, and I didn't have to clean up before or after the shoot!
3. What will you wear?
Lifestyle shoots are usually more casual
What are some of your favorite or most worn items?
What do you normally wear at work?
What items do you sell that need to be included?
Think about hair and makeup, and quick ways you can change them for different outfits.
Because I was going for the "blogger at home vibe" I stuck with extremely casual looks for my shoot. What I really wear at home…sweatpants and leggings, loose jeans and barefoot. I also kept my makeup subtle and my hair either loose or in a messy bun. No high heels, fake lashes, and gowns for this shoot!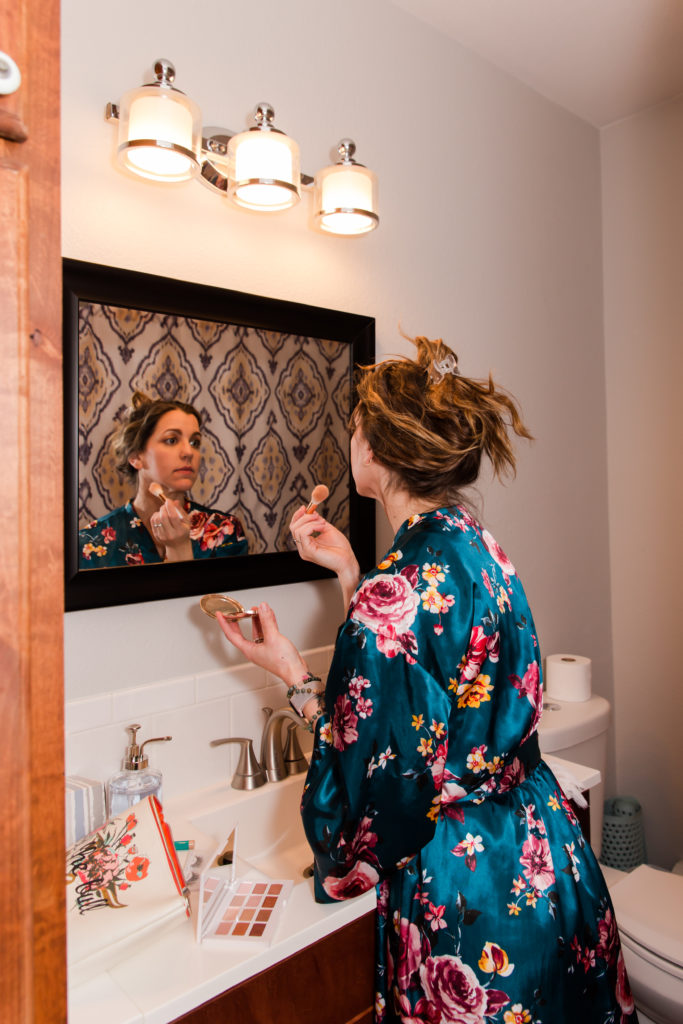 4. Plan out your poses.
Find out how much time you have with the photographer and how many different locations/poses/outfit changes they feel confident they can get.
Write a list of your must-have poses.
Create a secondary list of poses it would be nice to have.
Are there props (books, coffee cup, a blanket, your computer) that you should bring for the shoot?
Head to Pinterest and create an inspiration board.
Practice at home in front of the mirror.
Don't just hold your pose and freeze, make subtle movements while the photographer is taking pictures (trust me).
Krystal and I mapped out our shoot and we made sure we had all the must-have shots first and then did some fun impromptu ones that we came up with after we had seen the space.
5. How can you use your final pictures?
New profile pic 😉
Update your website
Spread them out over a period of time
Turn them into backgrounds for quotes
Use them within posts instead of stock pictures
Post them and share a real-life story that's connected to the image
Use them for business cards
The options for use of the pictures are only as limited as your imagination!
A few more thoughts…
RELAX.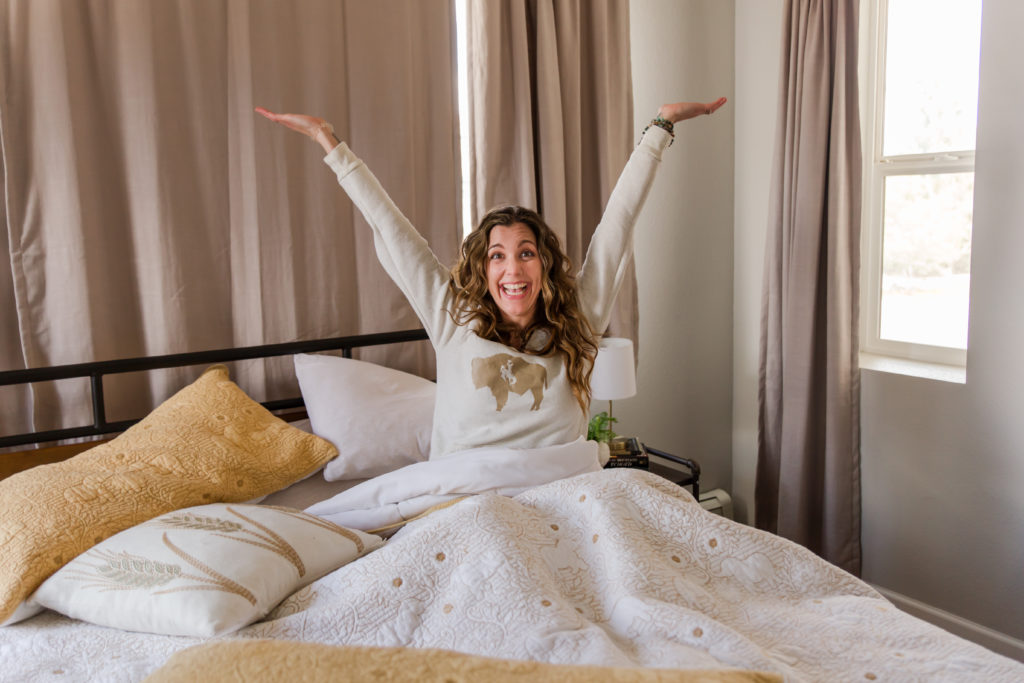 It can be hard to be yourself in front of the camera but the best pictures will happen when you don't worry about how you look (I know it sounds counterintuitive).
Your photographer will take enough pictures so you can be assured you'll get some amazing ones.
The worst thing you can do is freeze in a pose. Move and laugh and chat, be silly, and be serious.
Ask your photographer to make sure you don't have a double chin or your arms look good…or whatever other thing you're self conscious about and then trust them. They want those pictures to look amazing too, I promise!
Also, take time to tag your photographer when you post the pictures, and tag any other local shops that you purchased items from. Chances are when they see the amazing pictures they'll share them with their followers!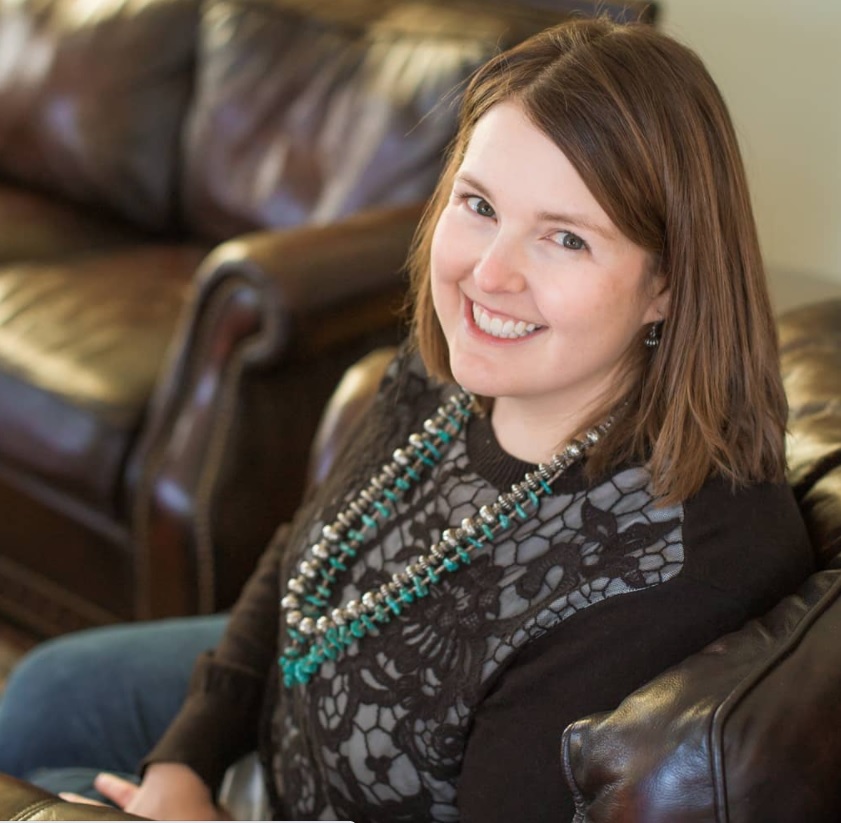 Krystal Brewer of KJBREWER PHOTOGRAPHY was the photographer for this Lifestyle Photo Shoot and I am excited to announce that she has a special deal for our local readers!
When you contact her to book a "Lifestyle Session" name drop Prairie Wife and receive a 10% discount!
A "Lifestyle Shoot" includes personal brand photography or lifestyle/product sessions for makers or boutique-type businesses.
Have you ever done a Lifestyle Shoot?
Are there any tips or tricks that I missed?
Let me know in the comments!
Categories: Product Reviews, This and That
Tags: , behind the blog, blogging, branding tips, how to take pictures, lifestyle photography, photo shoot ideas, photo shoots