Prairie Wife's 6 Favorite Beauty Products For 2022
Posted January 12, 2022 by Prairie Wife -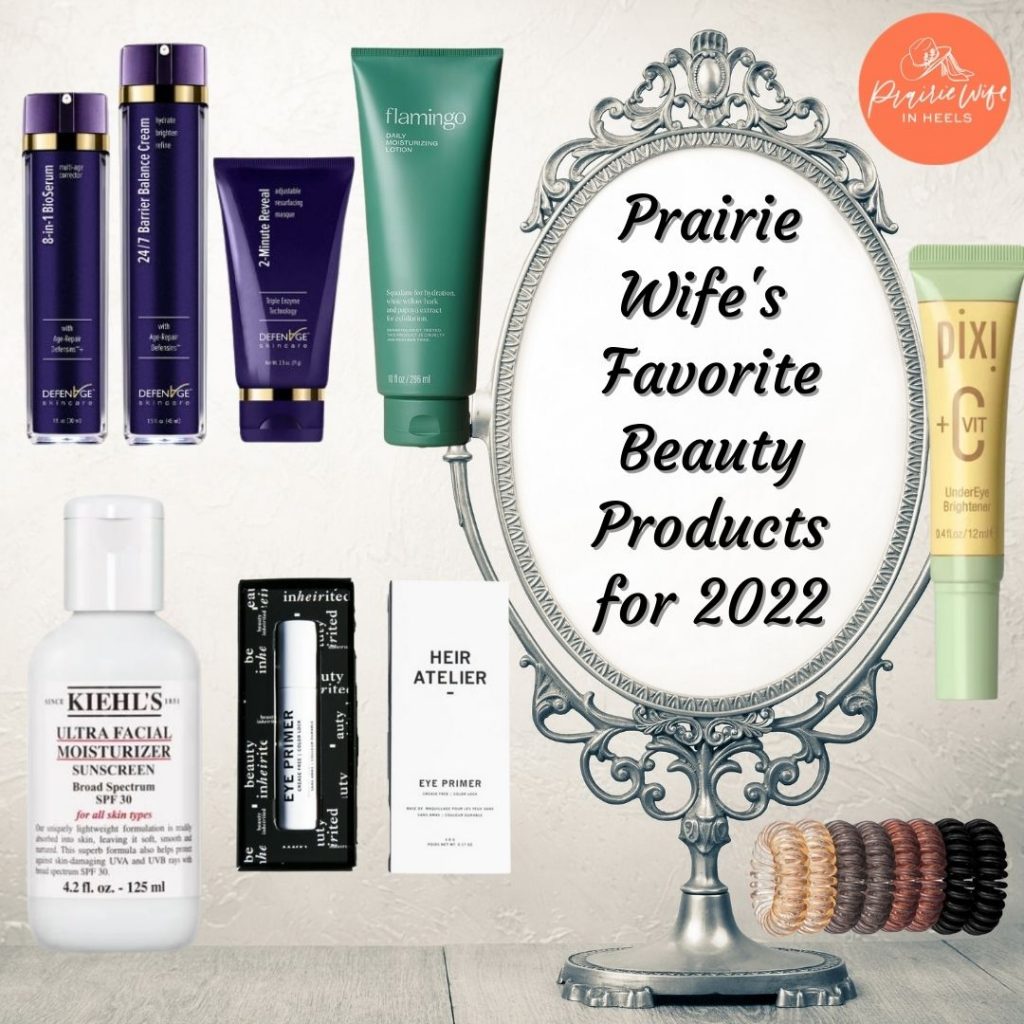 There are thousands of great beauty products out there to choose from. It can be overwhelming…So, I thought I would share with you 6 of my favorite beauty products!
Now, I definitely use more than these 6 items (I didn't include my face wash, or what type of shampoo I use for example), but I DO think that of all the products I use these are the ones that are the most responsible for my healthy skin and hair.
Keep in mind that I will be turning 40 this year and that I spend a ton of time outside in the harsh weather (wind and cold in the winter and wind and high altitude sun in the summer) so what works for me may not be the best thing for you.
Almost all of these products have been in my beauty routine for YEARS and because of that, I feel confident saying that they are quality products.
It's always recommended to consistently use a product for 6 weeks before deciding if it is or is not a good fit for your skin.
Below are 6 of my favorite beauty products, and don't forget to share yours with me!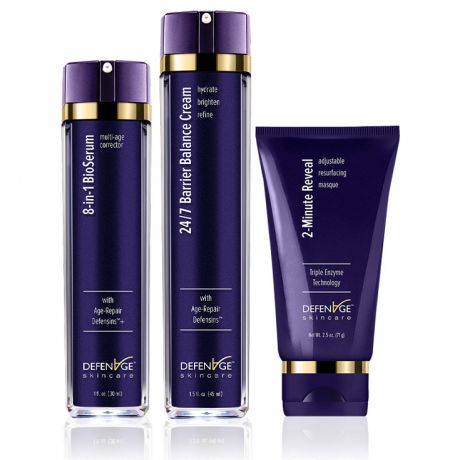 Defenage Skin Care Clinical Power Trio
I began using this trio at the suggestion of my esthetician at Stirling Skincare Clinic. It's a bit pricey but lasts me well over 4 months because one pump each of the skincare cream and serum is all you need. I use those two products each night after I wash my face (and I put it under my eyes as well). Use the 2 m minute revel mask twice a week or three times a week to reveal fresh smooth skin, and follow the directions…don't get your face wet first. For the last two years that I've used this product, my skin has been less prone to blemishes, smoother, glowing, and the appearance of fine lines and wrinkles has definitely diminished.

Pixi by Petra +C VIT UnderEye Brightener
My undereye area is very dark and always has been, it's also incredibly sensitive. I use this under-eye brightener every day to help reduce the appearance of my dark circles. I still use my under-eye concealer on top of it, but this product helps the concealer to stay dewy and on top of my under-eye lines rather than sinking into the wrinkles as the day goes on.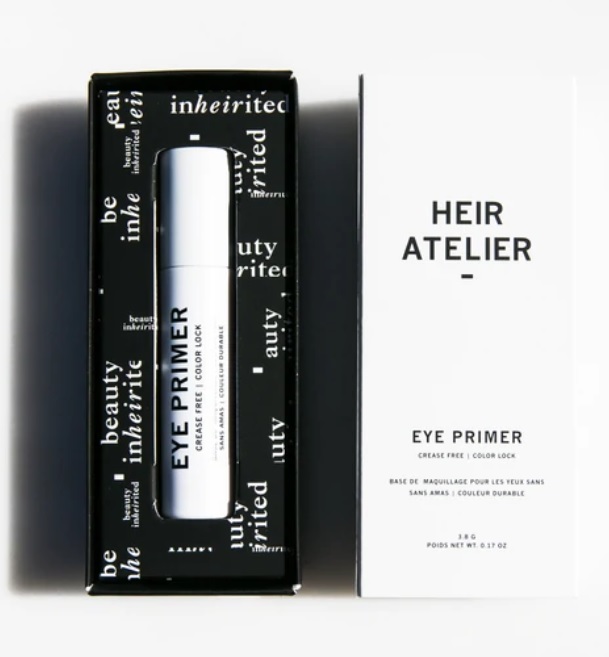 I love all of the Heir Atelier Primersm but the eye primer is my HAVE to HAVE product. It keeps my eye makeup in place when emceeing summer events in 100-degree weather with 30mph winds…and I've had it keep my makeup looking flawless even after I've worked 16 hour days. It doesn't alter the color or tone of your eye makeup, if anything I've found that it helps to create a more crisp and clear look.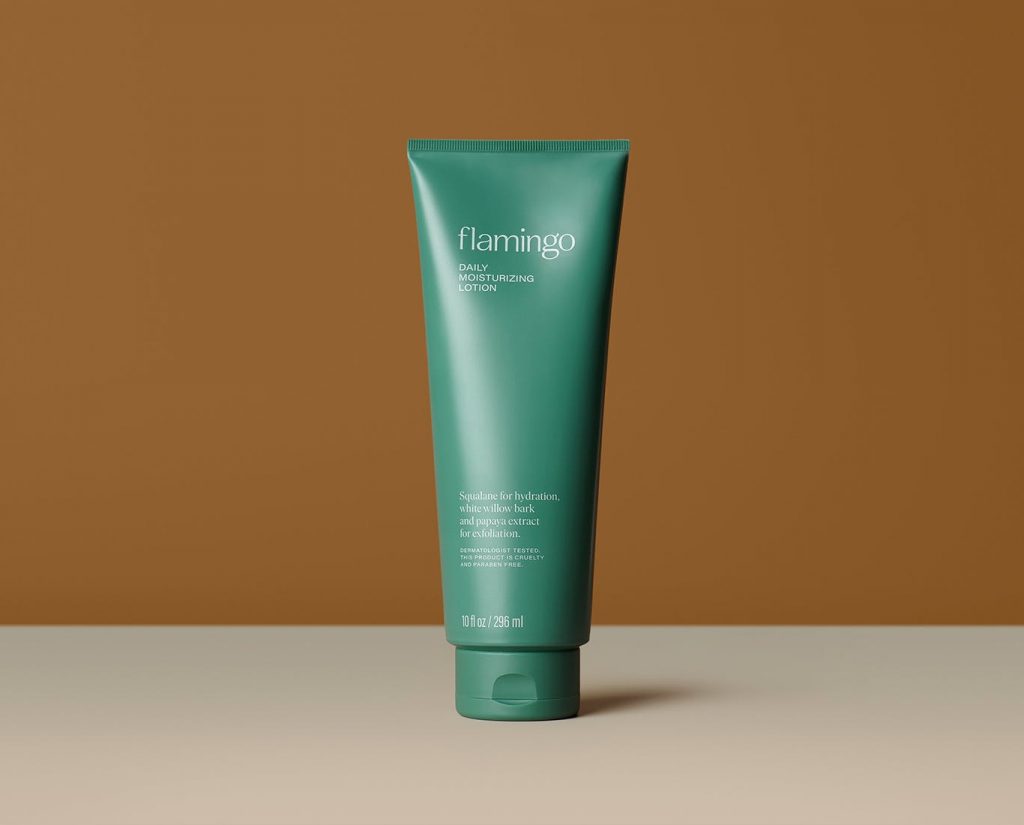 Flamingo Daily Moisturizing Lotion
I admit that at first, I fell for the packaging on this lotion, and the fact that the name brand of this product is "Flamingo" my favorite animal. Then I used the lotion and I fell in love with the light slightly floral and fresh scent…and the fact that it soaks in quickly and leaves my skin feeling soft all day long. Even in the incredibly dry climate of Wyoming, this lotion keeps me moisturized all day long. They also have a light spray lotion that is awesome for the Summertime.
You've likely seen me with one of these around my wrist a dozen times or you know…every day. I love how well they hold my hair up in a pony or a messy bun…or a nice bun. Even through an hour-long Peloton workout, they keep my hair in place. They are gentle on my hair, and while they do leave a bit of a line, they don't leave nearly as much of a mark as classic ponytail holders do.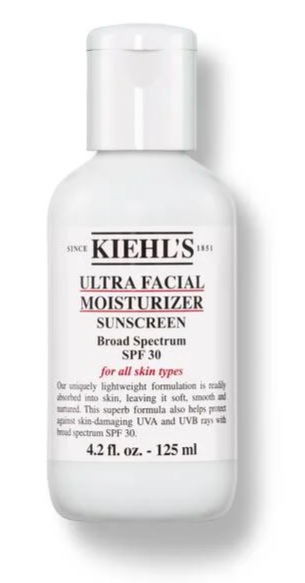 Kiehl's Ultra Facial Moisturizer With SPF 30
I love everything about this product, and that's why I've used it as my daily moisturizer for over 6 years. It has a thick formula that soaks in after only a few minutes and leaves my skin dewy and plump all day long. My makeup goes on smoothly over it, and I love the fact that it has SPF 30 in it but isn't chalky or heavy.
As a bonus product, I want to mention NailBoo Dip Powder which I love to use!
Are there any beauty products you love? Let me know in the comments.
Categories: Beauty, Prairie Wife Style
Tags: , beauty products, defenage, flamingo lotion, hair coils, Heir Altelier, kiehl's moisturizer, nailboo, pixi undereye brightner, skincare for over 30