Prairie Wife Virtual Book Club: March 2023
Posted March 3, 2023 by Prairie Wife - 2 comments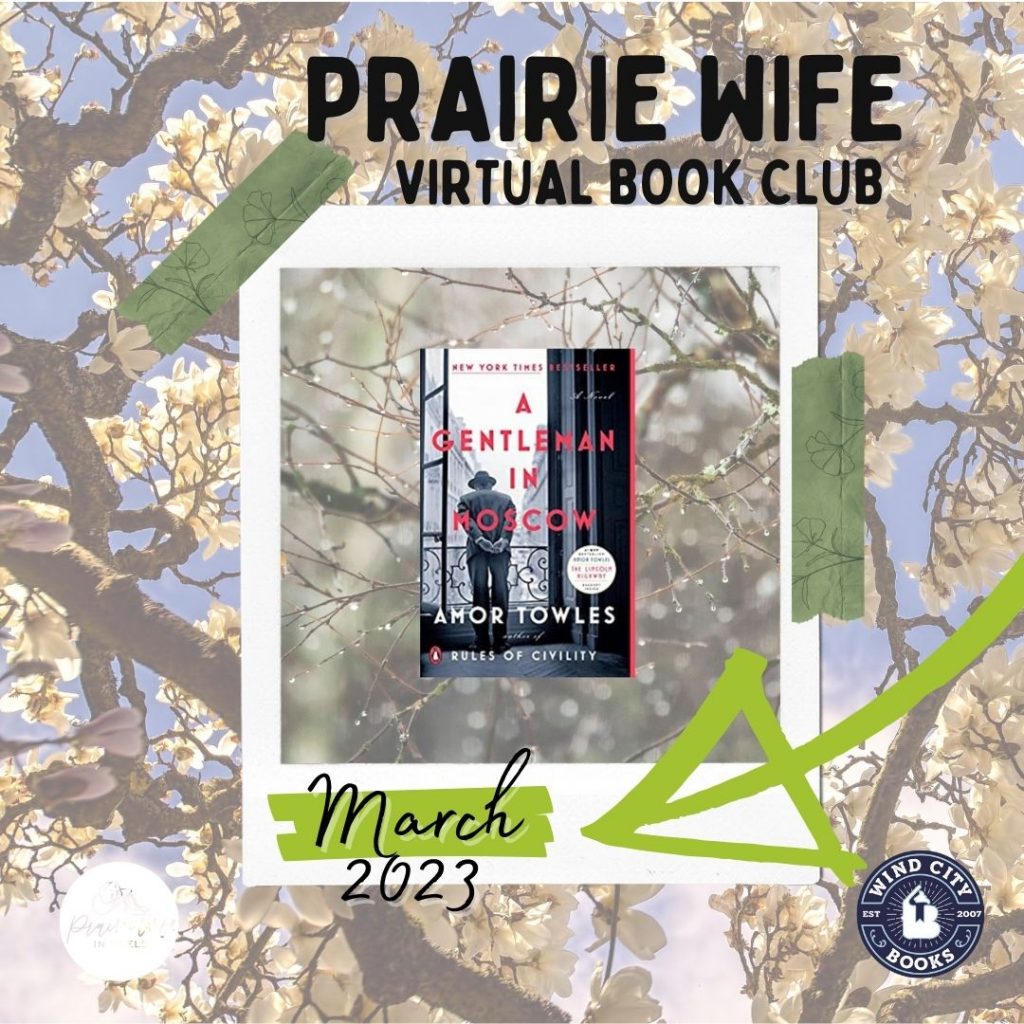 It's time to announce our BOOK for the Prairie Wife Virtual Book Club: March 2023
This monthly Virtual Book Club is all thanks to Wind City Books, an Indie Bookstore in Downtown Casper, Wyoming.
Miranda from Wind City Books can ship you our book club book WHEREVER YOU LIVE, so please use the link provided below to purchase your Prairie Wife Book Club books.
If you're feeling lucky, you can also enter the giveaway at the end of this post to WIN a copy of this month's book. The winner will be chosen on Friday, March 10, so there will be plenty of time for the book to get to you before we have our End of Month Prairie Wife Book Chat!
So, how does The Prairie Wife Virtual Book Club Work?
It's easy (I promise) and available to anyone who wants to join.
You don't need social media because we're doing it all with Zoom!
Based on feedback from our readers over the last few months, we've decided to have only one meeting a month.
At this hour-long meeting, we will heavily discuss the adult book choice using the questions given below the review as a guide.
HERE IS THE ZOOM LINK FOR THIS MONTHS VIRTUAL BOOK CLUB Monday, March 27, 2023, 7 PM MST
Don't forget to enter our GIVEAWAY at the end when you're done learning about our book choice for the month.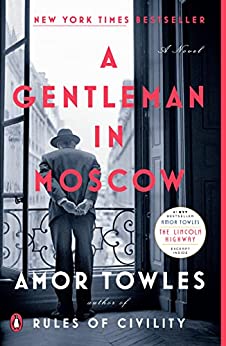 A Gentleman In Moscow by Amor Towles
Miranda (the owner of Wind City Books) warned me I would fall in love with the book's main character, and she was right. Thankfully, he's fictional, so The Cowboy doesn't need to worry! I don't know what I appreciate more about this book, Towles's lyrical writing and poetic descriptions of a Russia from the past…or the endearing Count Alexander Rostov. This book IS long, but its chapters are the perfect length to read during a quick moment of quiet here and there or devour dozens of them during a nice long afternoon on the couch while the snow falls outside.

Here's what the publisher said: "In 1922, Count Alexander Rostov is deemed an unrepentant aristocrat by a Bolshevik tribunal, and is sentenced to house arrest in the Metropol, a grand hotel across the street from the Kremlin. Rostov, an indomitable man of erudition and wit, has never worked a day in his life, and must now live in an attic room while some of the most tumultuous decades in Russian history are unfolding outside the hotel's doors. Unexpectedly, his reduced circumstances provide him entry into a much larger world of emotional discovery.
Brimming with humor, a glittering cast of characters, and one beautifully rendered scene after another, this singular novel casts a spell as it relates the count's endeavor to gain a deeper understanding of what it means to be a man of purpose.
Want to listen to this book instead of reading it? Did you know that you can listen using Libro.fm for the exact cost as Audible? AND you'll be helping out small Indie Bookstores like our Partner, Wind City Books. Click here to learn more.
PREP QUESTIONS FOR OUR VIRTUAL BOOK CLUB MEETING
What do you think of the book's title?

How does it relate to the book's contents?
What other title might you choose?

How did the setting impact the story?
If you could trade places with one character, who would it be?
Did you need to look up any of the historical aspects of this story?

What?
Why did you want to learn more?

Are there lingering questions from the book you're still thinking about?
Would you ever reread this book?
If you could ask the author anything, what would it be?
To enter the GIVEAWAY all you HAVE to do is let us know in the comment section below why you want to read "The House in the Pines"!
You can earn more points towards the giveaway by using the Rafflecopter form below.
Looking for more books to read? Try last month's book club pick.
Categories: Book Reviews, Reviews
Tags: , A Gentleman In Moscow, Amor Towles, Book Review, Giveaway, march book club, virtual book club