Mama Mantra: Plan Less, Play More
Posted June 7, 2018 by Prairie Wife - 2 comments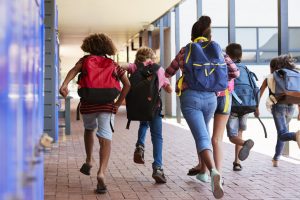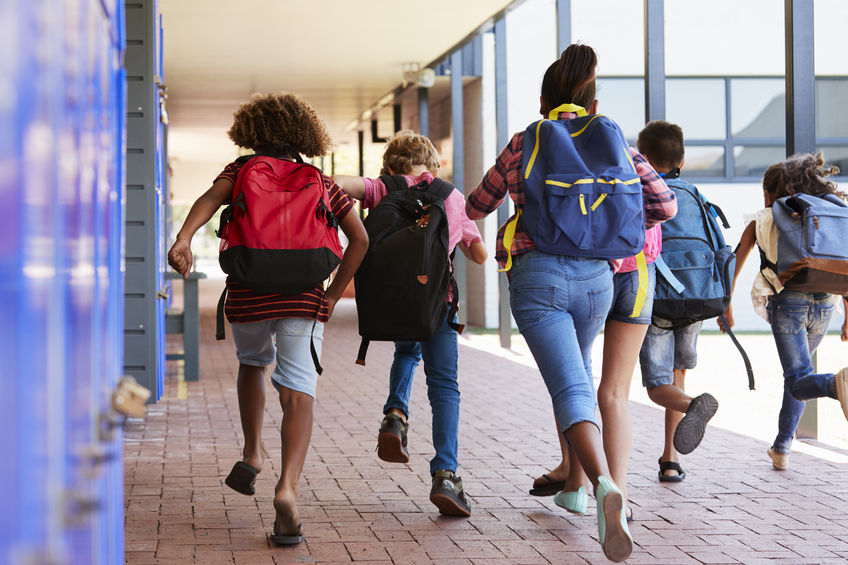 Today is the last day of school, and the first day of Summer Break.
The Angels above are singing…do you hear them?
When I underwent my Preventive Mastectomy two years ago I had to make a really hard decision…aside from the obvious.
My surgery was the end of April and I had no idea how our Summer would look.
So, instead of committing to a bunch of science camps, VBS, and Swim Lessons like usual, I committed to absolutely nothing.
I knew that having to deal with all the back and forth and schedule keeping would end up with more misery and stress than it was worth.
And do you know what?
It was one of the best Summers ever. EVER!
When someone invited us to do something we could say yes. When a friend had an open three hours between golf and swim lessons we could meet up with them. We slept in, went to the lake/pond whenever we wanted and ate our own body weight in popsicles and BBQ.
So, even though I had no medical excuse to leave our Summer open last year, I did it again.
And it was AWESOME.
Here's the deal.
I know you worry the kids will get bored and whiney, that you will be spending a solid 3 hours a day being a hostage negotiator or breaking up fights, that you will all be sick of the sight of each other by noon.
Truthfully, there will be some days like that.
But I'll take one of those days over the screaming to load up into the car, rushing around and feeling disconnected and stressed, exhausted every morning, counting down to the last day of swim lessons Summer days of old.
Tricks like homeschooling a few days a week and planning one fun weekday activity and one family weekend activity keeps us sane and just the right amount of busy.
As I said above, people are still going to be calling and texting to do stuff, the difference is, it won't take a Herculean amount of schedule balancing for you to meet up…you can just text back "when are you free?" and then say "perfect I'll meet you in town" instead of 30 back and forth messages about what day and time will work.
Don't think that this rule only works for stay at home moms, working moms this mantra works for you too!
These longer nights are just perfect for a spontaneous picnic at the park or a walk to get ice cream. Doesn't that sound more relaxing than a rushed drive through dinner on the way to practice?
You're still going to need to say no sometimes, and you have to remember that it's OK to say no to good things.
Sometimes, even though a day at the lake would be great, I know we need to stay home and clean, take naps, and just chill.
Sometimes another person will have already booked the only time that a friend can meet up.
And that's fine, they'll understand, that's life.
Don't think that a Summer with no scheduled activities will mean you won't be busy, I won't lead you to believe that lie!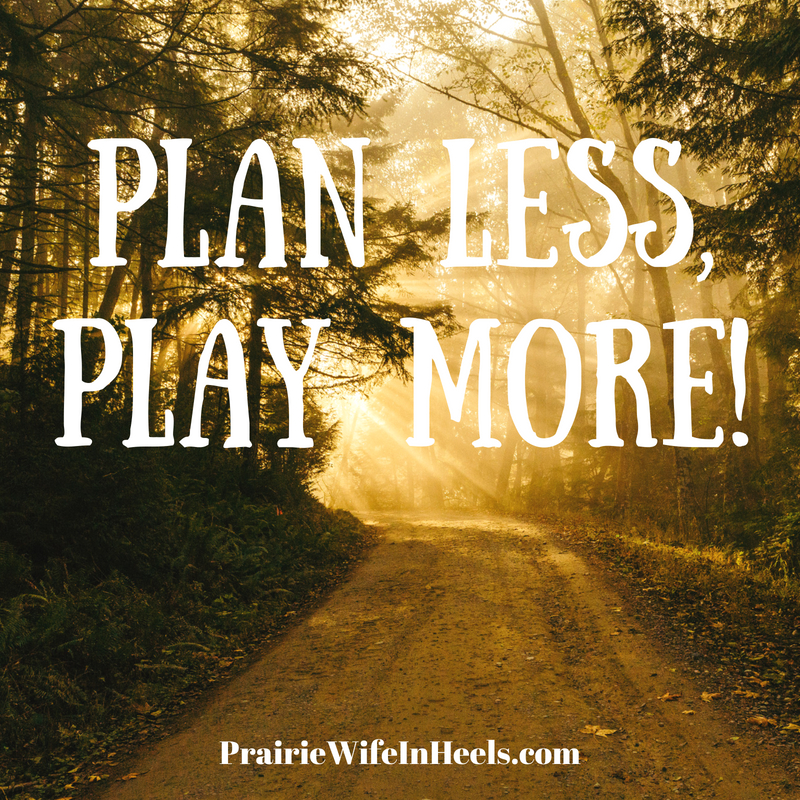 But, doesn't it sound like fun to have a Summer filled with play dates with friends, visits to the ball park to cheer on your besties, impromptu nights sleeping in a tent in the yard with the neighbor kids, and random family walks at the park?
Give your schedule some wiggle room this Summer.
Plan less, and play more!
Categories: Life As It Happens, Parenting
Tags: , free range kids, plan less, play more, summer, summer break, summer schedule