Mother Hen: Update
Posted May 23, 2016 by Prairie Wife - 2 comments
A few months ago I first introduced you to our new venture here on the Wyoming Prairie…chickens.
As a proud mother hen I couldn't get enough of our sweet chicks. For those of you that don't recall the event, here is a picture from when we got our little brood.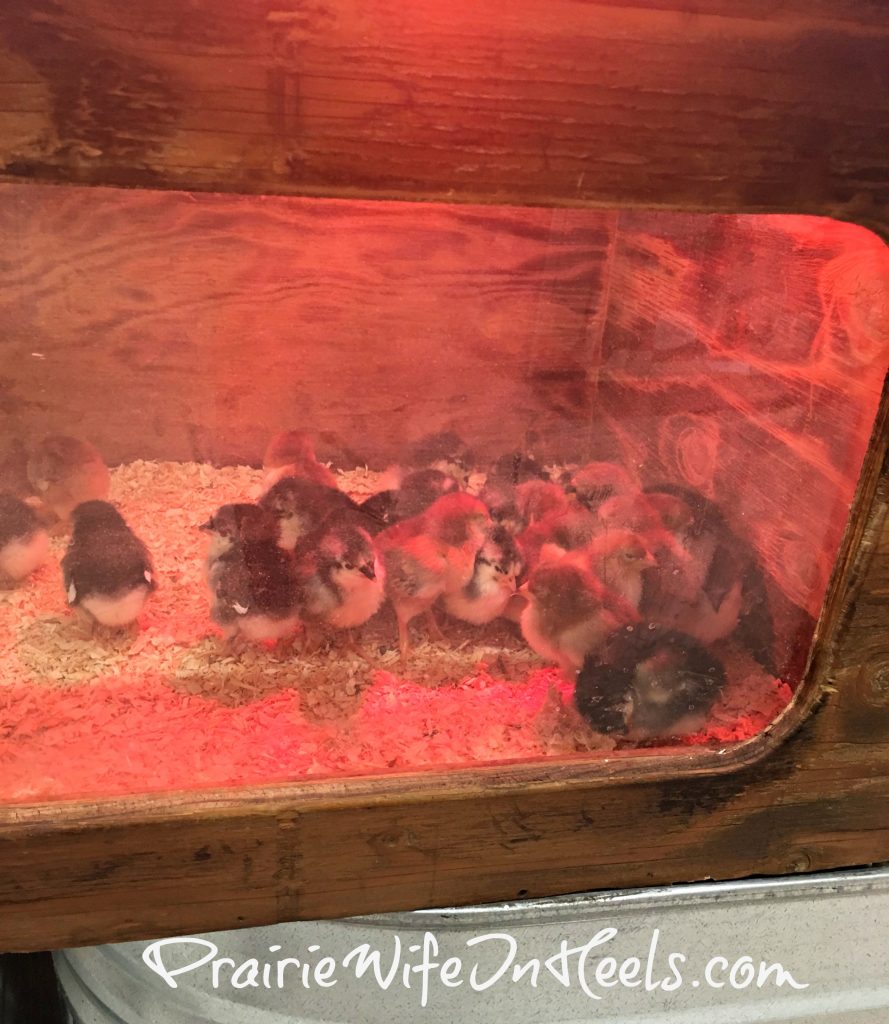 As children do, they grew and grew, and eventually it was time for them to leave their warming tub. The Cowboy and Cowkids built them a chicken coop and a chicken run. You can see that it's very cozy inside!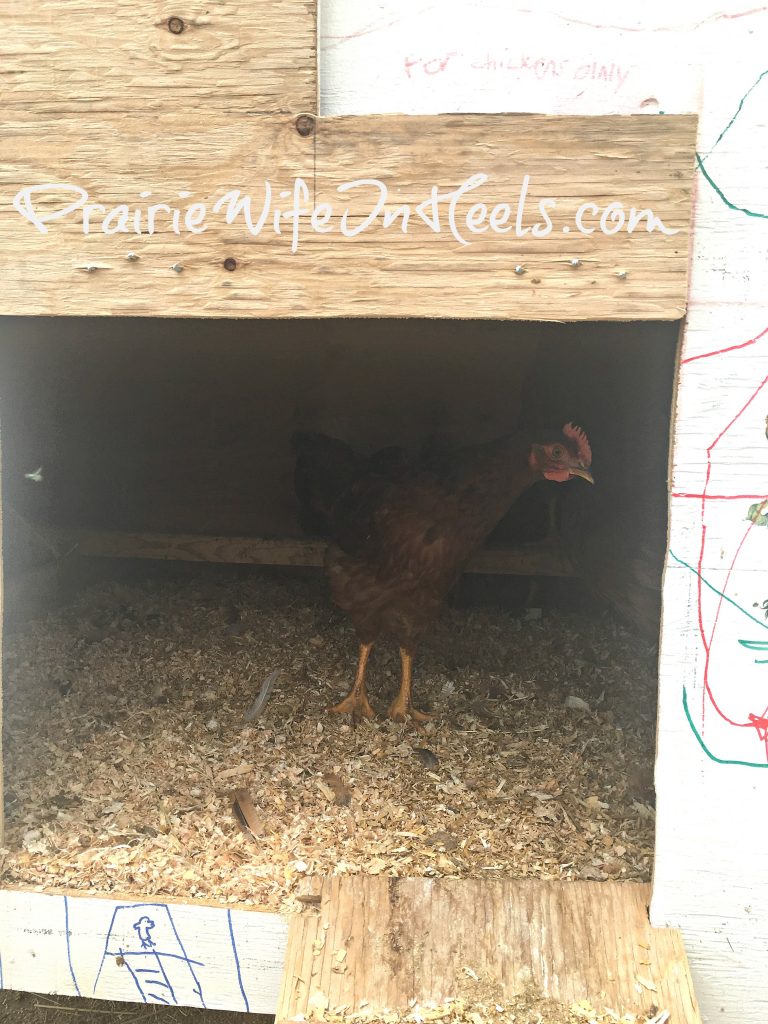 It's pretty fun to watch them all do a mass exit…and the noise is hilarious. You can almost hear them saying "Hey watch out, move outta my way, let's go guys!"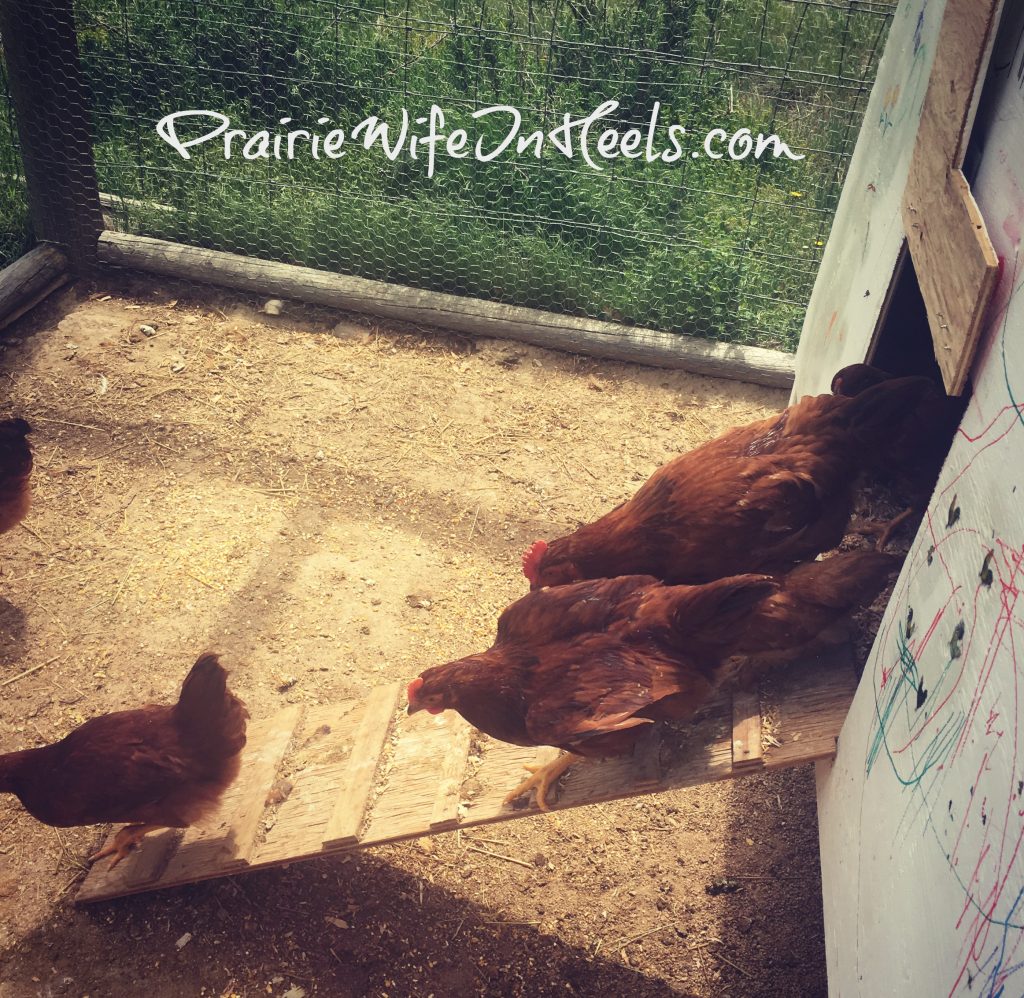 LittleMissH is quite the mother hen as well, and loves to boss the chickens around. Here she is making sure everyone is out!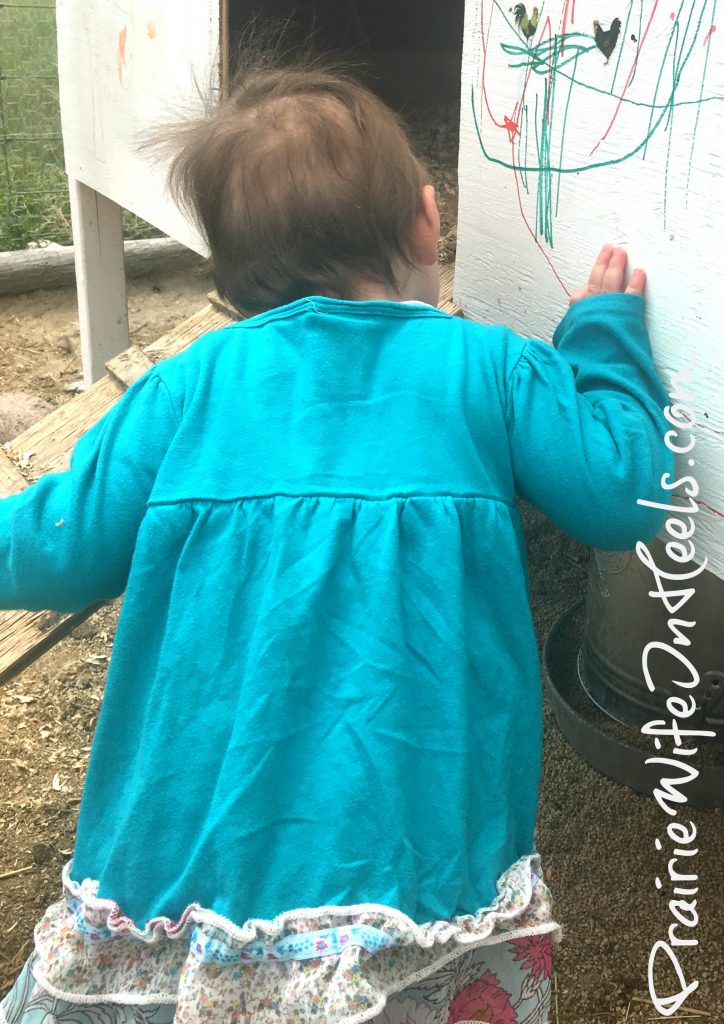 She also tried to feed them some corn but, they didn't want anything to do with her.
As a mother hen I love all my chickens the same but, these two little ones crack me up. They've got twice the personality of the others.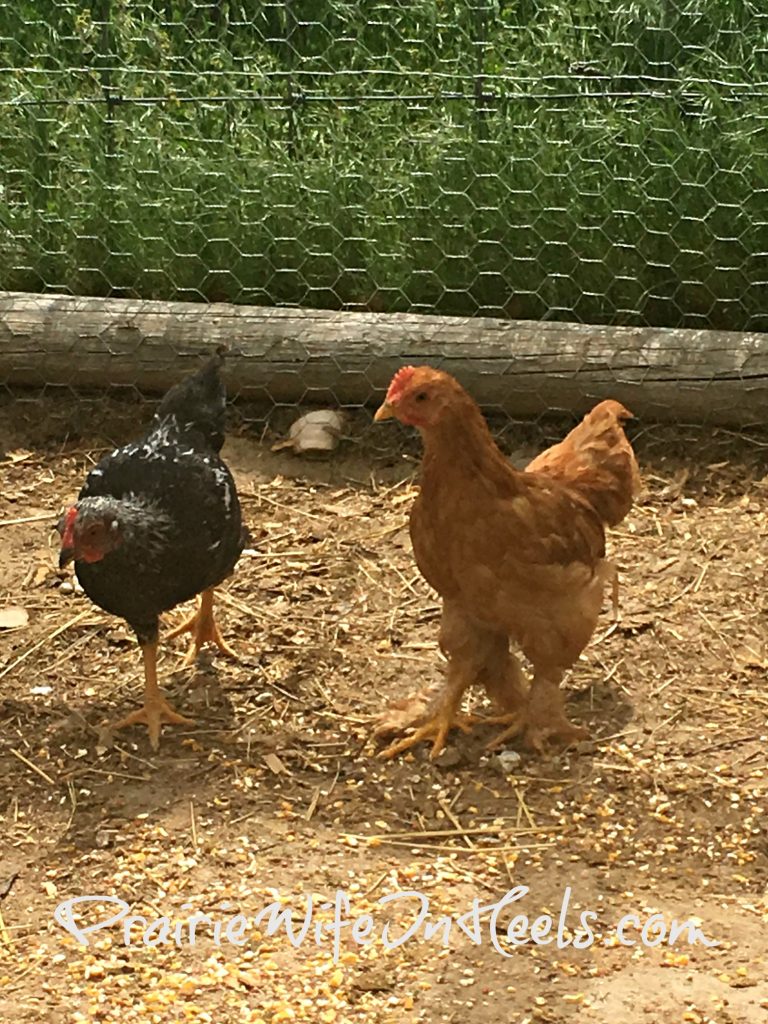 We've got a few roosters (the tally is 4 out of 11 right now) and it's not hard to spot them. They are SO much bigger and bossier. Just look at this giant!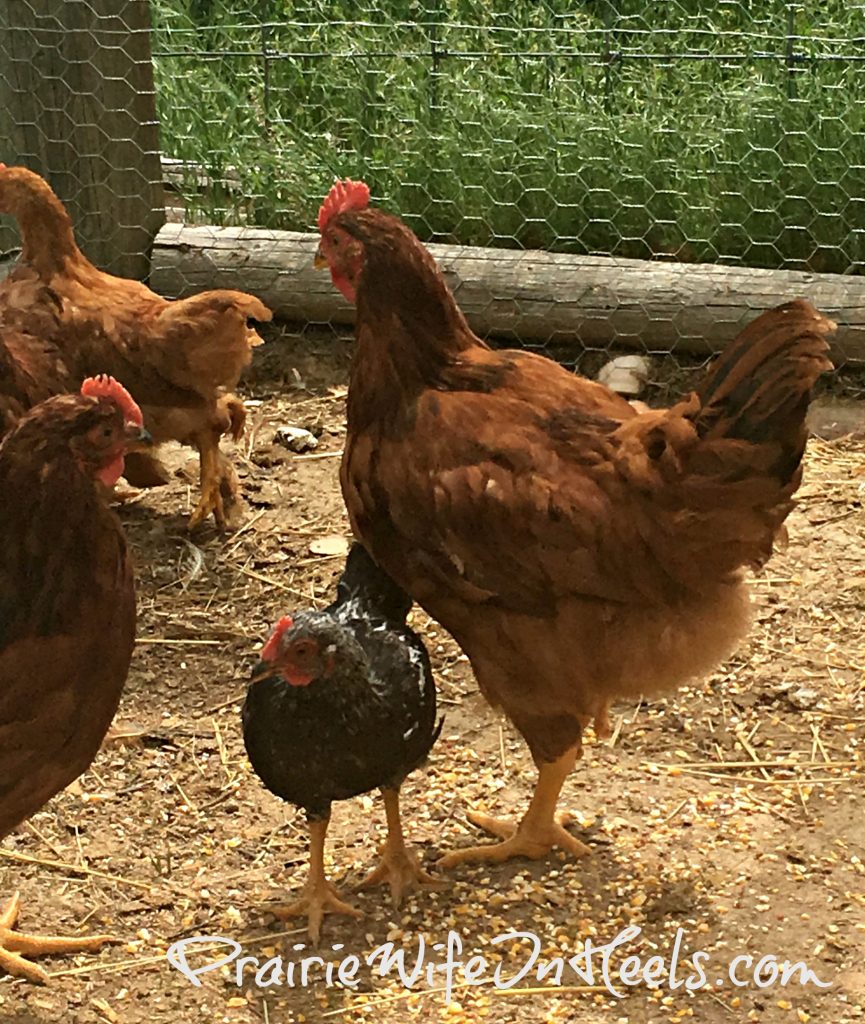 The care of the chickens is pretty easy and the Cowkids take care of checking food and water daily. Now that the chickens are bigger and we don't need to worry about the cats eating them, they get to roam around a bit more.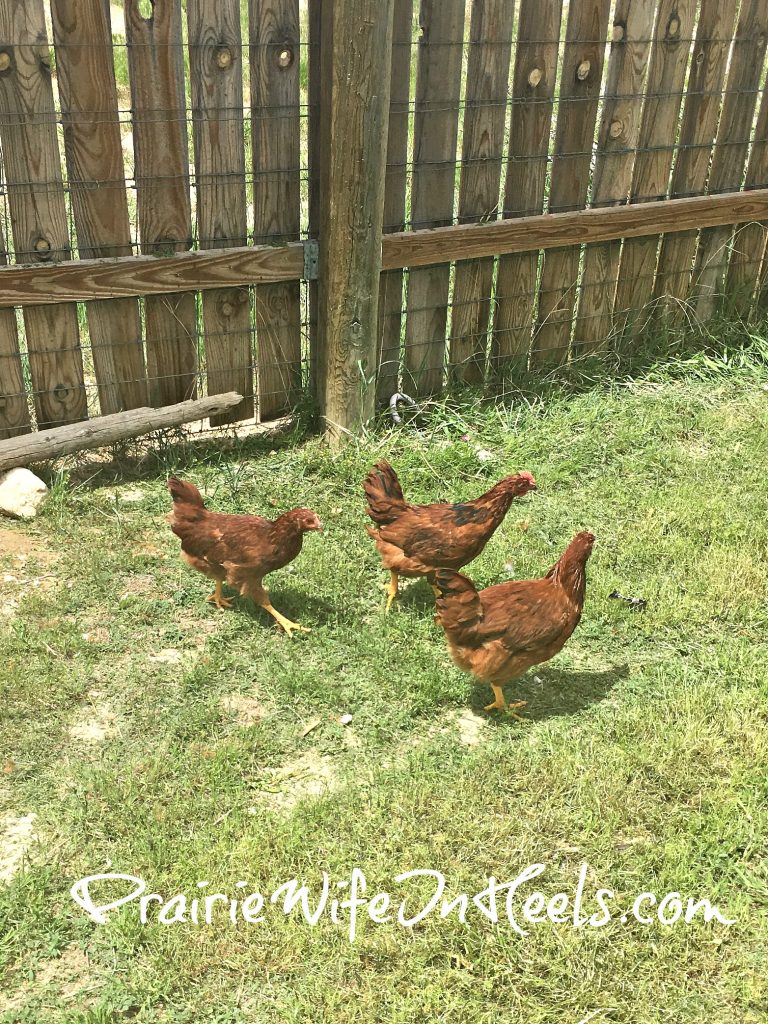 I have to say that despite my reservations this whole chicken thing has actually been a blast and little to no work for me! It's been a wonderful way to add to our family and the chores and responsibilities of the Cowkids. They should start laying eggs soon. Make sure you follow us on Instagram for more pics of daily life on the Prairie!
What do you think of the chickens?
Categories: Life As It Happens
Tags: , chicken coop, chicken run, chickens, country life, mother hen, Prairie Life, raising chickens, taking care of chickens