Mama Mantra: I Can't Fix This
Posted November 13, 2020 by Prairie Wife - 1 comment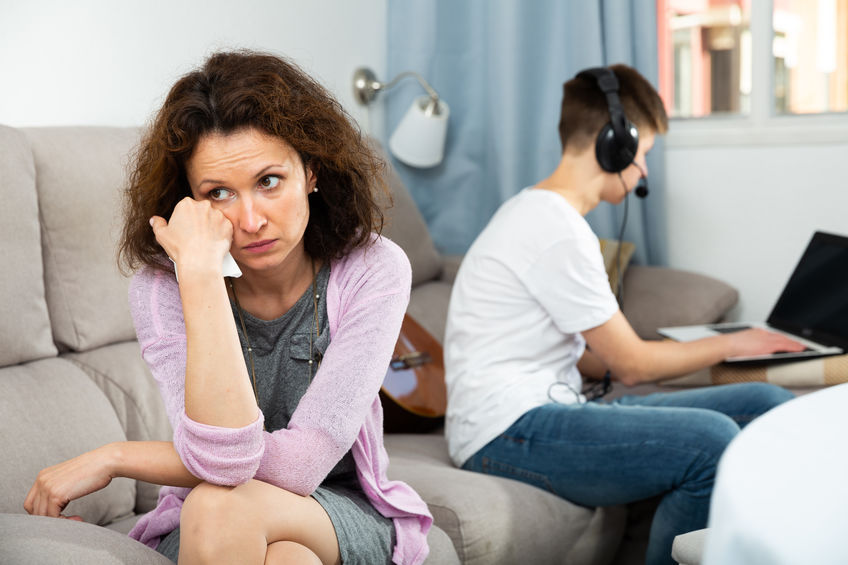 "I can't fix this."
I looked over at my 14-year-old son the other day and had to say something that broke my heart.
"I can't fix this, I can't make this better, and I can't do this for you."
Several weeks ago he broke his arm, and now has two plates and 11 screws holding him together.
He thought the hardest part would be the surgery, but The Cowboy and I both knew that wasn't the truth.
From our own experiences, we knew that it was the recovery and PT that would truly offer a challenge.
And we were right.
It's been hard on him to see how much strength he has lost and to have to work so hard to do things he took for granted.
It hurts to keep pushing day after day to move more and do more, and in the last few weeks, he has been more frustrated than his entire life combined.
I know he can get through this.
I know that he has the mental and physical strength to get past this.
I know that soon he will look back on this time with pride and the knowledge that the effort was worth it.
But, I can't fix it.
I can take him to PT and encourage him, I can shut up and ignore his frustration when I know saying something will only make it worse…but I can't do it for him.
And this, THIS, is the hard part of having teenagers.
When our kids are young we can pretty much help them through it all.
Broken toys, fights with friends, not being able to tie a shoe, or disliking what's for dinner…
More often than not we can help our younger children through all of life's ups and downs fairly easily.
It doesn't work that way with teens (or tweens).
My advice about how to handle a social problem doesn't always work.
When the person they like says "let's be friends" I can't fix it.
And holy cow is it hard.
It's hard to know when it's time to hug and comfort.
It's hard to know when to shut the heck up and let them work through it.
Heck, it's even hard to know if they're listening to a single thing you're saying…
But don't give up.
Bob and weave, bend and change…read the ever-changing moods the best you can and try your hardest to give your kids what they need.
And sometimes that's telling them the heartbreaking honest truth "I can't fix this."
"I can't fix this, but I know you can."
"I can't fix this, but I am here to help you."
"I can't fix this, but I know you'll be okay when it's all done."
Here is a great resource if you have a tween or teen girl.
This book is a wonderful resource if you have a tween or teen son. NOTE: Trust me on this one, there is a bit more science than you might like at first, but there is some good stuff in here.
Categories: Health and Wellness, Life As It Happens, Parenting
Tags: , parenting, parenting help, parenting teens, teenagers, teens, tweens