Looking For Some Winter Reading? Here's a Few Ideas.
Posted December 28, 2021 by Prairie Wife -
If you're looking for some Winter reading, I have a few great ideas for you.
I've found that this week between Christmas and New Year's Eve is always a bit slow…in all the right ways.
The kids are happy to play with new toys and sleep in, and work seems to be on a break as everyone recovers from Christmas and prepares for the New Year.
So, if you've suddenly found yourself with some free time to curl up with a good book, or need an Audible book to listen to, here are a few ideas.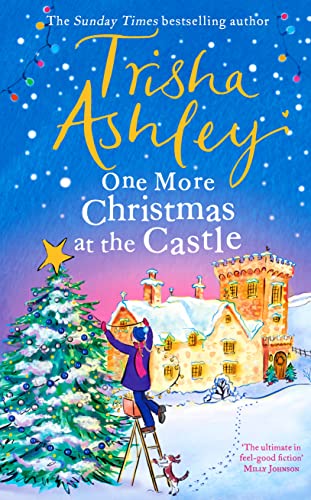 One More Christmas at the Castle By Trisha Ashley
I had to start with this book because it's so incredibly perfect for this time of year. Trisha Ashley is one of my favorite authors, and I know that I can count on her for an incredibly comforting and enjoyable read every single time. In her most recent novel, Ashley brings together a lovely mix of eccentric and loveable characters who are trying to all enjoy a Christmas weekend at the estate of the rich widow Sabine. They're all wondering who she will leave the estate to, and the intrigue doesn't stop there. Dido and Henry are simply the hired help, and their goal is to keep things running smoothly behind the scenes. From cleaning to making all the food, they have it covered. And everything is running smoothly until Diso's complicated past comes back to her (literally) and buried family resentments suddenly come to the surface. Add an unexpected love connection (or two) and you have a fabulous Winter read with the happy ending we've come to expect (and love) from Ashley.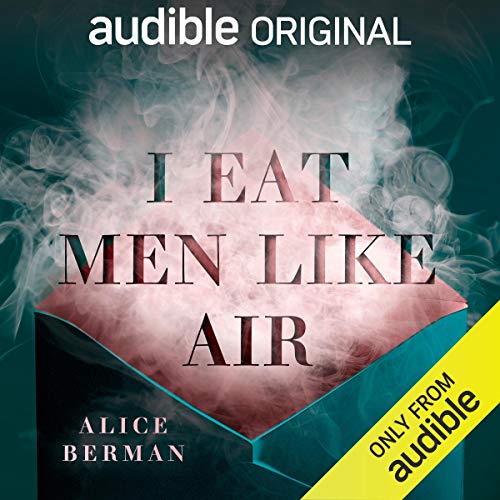 I Eat Men Like Air By Alice Berman
Here's your warning, this Audible book is going to become an obsession until you finish it, and I was totally 100% not expecting to fall for this book like I did. On a happy note, I accomplished a whole lot of cleaning during my time listening to this book because I couldn't STOP. The characters are a bunch of rich beyond our dreams 20 something socialites. From lawyers to Instagram influencers they're the best and the brightest…in their minds. But a suicide at a wedding turns this story into a twisted thriller. Local reporter/famous murder podcaster Tyler Carroll wants to find out what really happened. It's through his interviews, we learn that what seems to be an enviable group of long-term friends is instead a group of people that are better at keeping secrets than telling the truth. Tangles of dark emotions go back years and Carroll is definitely not ready for what he learns. As the truth is revealed you'll find yourself wondering if there really are justifiable murders…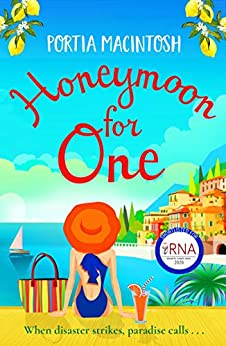 Honeymoon for One By Portia Macintosh
Who doesn't crave a solid Beach read this time of year? This book is absolutely a beach read in every sense of the phrase, including the jilted girl, the gorgeous island, a movie star, and a quirky best friend. Add the unexpected and unapologetic jerk of an ex (and his new girl) and you can see why this is an entertaining read. It's obvious from the beginning how this is all going to end up, but Macintosh throws in enough unexpected quirky plot twists to keep you laughing and turning the page to see where things will go next. If you're looking for a book to help you escape it all (and by "all" I mean the insane Wyoming wind we've had for a month straight) then THIS is it.
The Other Black Girl By Zakiya Dalila Harris
I. Did. Not. See. That. Coming. That's the best way I can describe this phenomenal read from Harris. This novel starts out innocently enough. We're introduced to twenty-six-year-old editorial assistant Nella Rogers who is 100% over being the only Black employee at Wagner Books. She's focused on becoming an editor and willing to put up with all the micro-aggressions she has to, to achieve her goal. Suddenly she's introduced to Hazel and she's no longer the only Black girl at Wagner. But, bit by bit her dream of finally having someone who can relate to her struggles shatters…and instead she finds herself looking over her shoulder and wondering if she's going crazy. I don't want to give away too much, but I will tell you that as you finish this book and all the pieces click perfectly into place…you're going to find yourself saying the same thing I did. "I did not see that coming!"
I'm always open to your reading suggestions, so drop them below in the comments if you have any!
Categories: Book Reviews, Reviews
Tags: , alive berman, Book Reviews, I eat men like air, one last christmas at the castle, one last honeymoon, portia macintosh, the other black girl, trisha ashley, Zakiya Dalila Harris