It's Just A Song.
Posted December 27, 2021 by Prairie Wife - 4 comments
"It's just a song. It's just a song."
I kept muttering to myself as I drove home the other day…December 21st was the exact date if you care.
Lifehouse's "Hanging By A Moment" was playing on the radio.
As the first few notes played I was instantly transported back to a humid Wisconsin Summer.
I was at the lakefront, rocking out to live music at Summerfest with my best friend from high school along with my boyfriend at the time and a few other friends.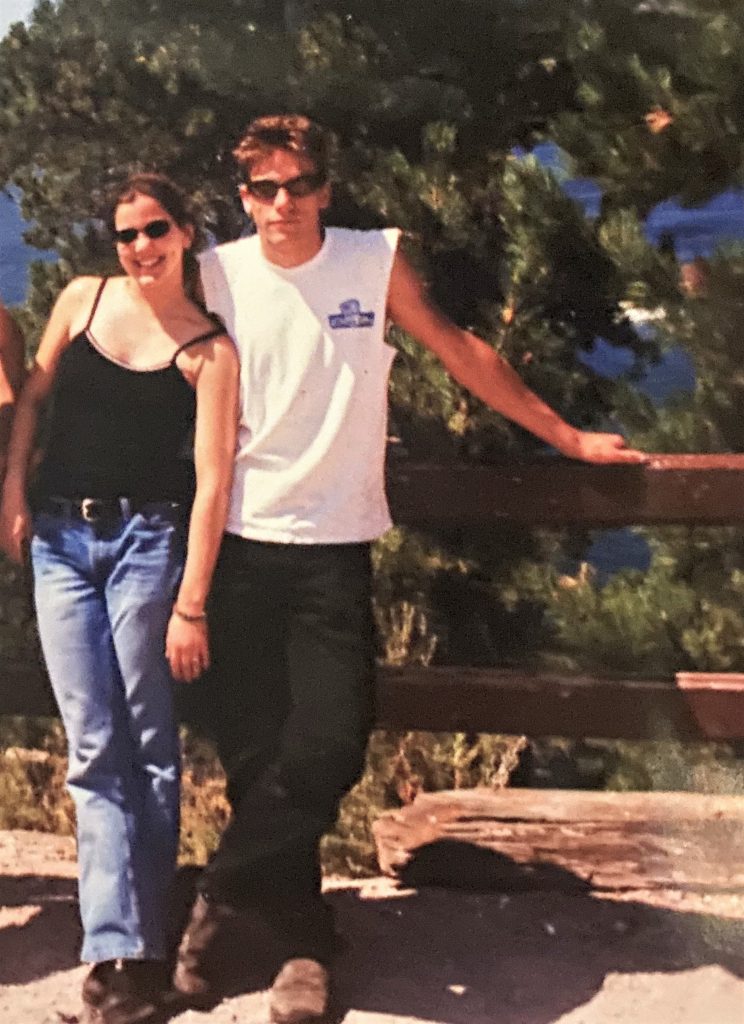 I can still remember the joy, the confidence of being young surrounded by those I loved without a care in the world.
An incredibly handsome boy with ice blue eyes and a crooked smile full of just the right amount of danger was all mine, and there was nothing that I had to do other than enjoy every second I had with him before I headed back to college in Laramie, Wyoming.
We belted out the lyrics at the top of our lungs…
"I'm falling even more in love with you
Letting go of all I've held on to
I'm standing here until you make me move
I'm hanging by a moment here with you
I'm living for the only thing I know
I'm running and not quite sure where to go
And I don't know what I'm diving into
Just hanging by a moment here with you.
There's nothing else to lose
There's nothing else to find
There's nothing in the world
That can change my mind
There is nothing else"
Except (as some of you already know)…there was everything to lose.
On the longest day of that same year, on December 21st, that same boy died in a terrible car accident…saving me.
And while I know in my head "It's just a song."
This year I couldn't listen.
And even as I turned it off, the music kept playing in my head.
I let the tears fall.
I'm too familiar with this feeling to even try and stop them.
And while this year the anniversary of Jon's death was easier than other years in the past, I still wept tears for the man that could have been.
For the boy who will always be "hanging by a moment."
Categories: Life As It Happens
Tags: , healing, loss, love, memories, Music, songs, tragedy